Hello Again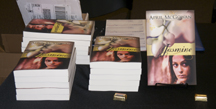 Hi. You probably thought I forgot all about you. I know it's been ages. I'm sorry. Let's recap:
My novel launch went spectacular. Huge THANKS to Alexa Mason from Portland Rescue Mission and Sally Faddis from Door to Grace for coming and speaking about their ministry outreach programs for hurting women and children. It's incredible what those two groups are doing to get women and children off the streets and love them for Christ.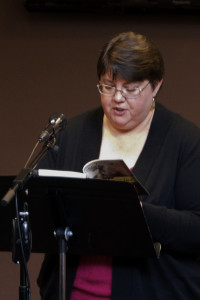 We had a great turnout, ate lots of cookies, drank some wonderful coffee and tea and were safe and cozy away from the storm raging outside. I mean, what could be better than a good book and yummy treats? I know! If you were able to attend, thanks so much for being there sharing in a huge pinnacle moment for me. You made it extra special.

Well, then came the crash. My physical crash. It took a full week to really recover from the excitement and tension of the event–thanks chronic illness! And then the family got head colds. Now I have a head cold. You see the pattern? So, really, I didn't forget you, I've just been bogged down.
Now you're thinking, but what about the contest? Who won? Without further delay:
CONGRATULATIONS to Jessica G. for winning the autographed copy of Jasmine!  WHOOP.  (I actually let her know via FB right after the contest ended–but I feel it's important to make a public announcement!). Thanks to everyone who shared about my novel launch and the paperback release. I couldn't have done that without you! You were great!
Amazing and humbling reviews are coming in for Jasmine. If you'll permit, I'm going to share a few here, and then I'll let you go. Thanks again for all the support and love. You really are the best!
What readers are saying about Jasmine:
"Jasmine is an incredibly well-written tale – one of those stories that makes me feel as though I truly know the characters."
"Authentic."
"Couldn't put it down."
"A beautiful story of rescue and redemption."
"Jasmine is a deep, poignant story which provides hope and help for any who've suffered from abuse."
"Jasmine was a raw look at the life of a survivor."
"A captivating read with passages that melt your heart with the pain of Jasmine's past and the struggle to find normalcy when her life has suffered from the deviant behavior of others."
Have you read Jasmine? I'd really appreciate a review at your favorite online retailer or Goodreads. Thanks for reading, thanks for sharing, and thanks for all your encouragement!