The Winner Takes It All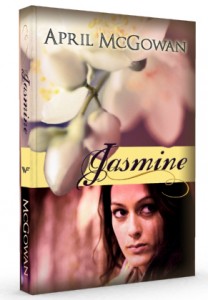 Good news! Jasmine is now available on the Kindle  as well as the Nook! Hop on over and get one. And if you've already read it, would you be so kind as to leave a review for me? I'd so appreciate it! The reviews coming in so far are very good and incredibly touching to me.
Would you do me a favor and spread the word about Jasmine? I've created my first contest to help you share. At the end of the contest, three people will be chosen randomly to win a free ebook copy of Jasmine and the Jars of Clay album, Good Monsters (an album that inspired a scene or two in the novel). If you've already purchased them, no worries! You can gift them to a friend! Remember, the more often you share, the more entries you get in the contest, and the higher your chances of winning are!
While you're at it, please don't forget to donate to Portland Rescue Mission and donate to Shepherd's Door (designate women's and children's recovery), and Door To Grace. If you do, you'll be helping change lives!