Count Your Blessings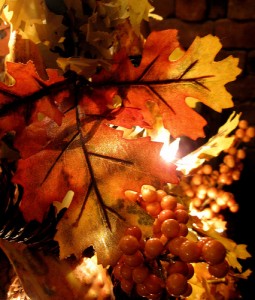 Here in the US it's Thanksgiving week. It's a time when a lot of people sit down and consider their lives and give thanks for what they have. I've struggled with this a lot since the diagnosis of my illness. It's hard for me to thank the Lord for things that other people don't have. Well-meaning people were telling me to be thankful I wasn't sicker. But, when I joined support groups for my disease, there were plenty of people who were more ill than me. Did I feel I was more blessed than them?
People thank God for their houses and cars and their health. They thank Him for their secure job, their wonderful marriages, and their perfect kids. I mean, we're told to count our blessings. But, what if what we think of as blessings aren't limited to these things?
There are millions and billions of people who don't have a laundry list of what the world would consider to be good things in their lives. They were just diagnosed with a scary disease, their spouses have betrayed them; they might be losing their homes, their jobs, their kids. Does this mean God doesn't love them as much as the guy in the big house in the fancy neighborhood next to you?
Very simply: no. God's Word says He loves His children and cares for them.
So, what if blessings aren't all about these things; what if the Father's 'good' is something different? His ultimate goal for us isn't that we live in cushy houses and have everything we think we want. Rather, it's having a personal, real, intimate relationship with Him.
Don't get me wrong—it's not bad to thank God for all the good things in your life—our hearts are to be grateful. But, we're told to be thankful in ALL things. Thankful for suffering? Yes. Thankful for heartache? That, too.
Think of this: if we're only thankful for the things we like, then when we hit on hard times (and there will be plenty) then we're going to be tempted to think that God is displeased with us. That maybe He doesn't love us as His word promises. That maybe He even hates us.
I can stand here today and say I'm thankful for my illness. I mean it. It's not easy to say—but it's true. I've seen a lot of blessings come out of this. I've met some amazing, encouraging people. I've been astounded by their faith in the Lord. Most importantly, I've become more assured than ever in the reality of the Father and His hand in my life.
So, as the song says, when we count our many blessings—maybe you should be thinking about the friends you've made during your trials; about your ability to come alongside others in their sufferings; and ultimately about the closeness you feel to the Father when He carries you through another day.
1 Thessalonians 5:16-18 Rejoice always, pray continually, give thanks in all circumstances; for this is God's will for you in Christ Jesus. (full text here)
John 3:16-21 For God so loved the world that he gave his one and only Son, that whoever believes in him shall not perish but have eternal life. For God did not send his Son into the world to condemn the world, but to save the world through him. Whoever believes in him is not condemned, but whoever does not believe stands condemned already because they have not believed in the name of God's one and only Son. This is the verdict: Light has come into the world, but people loved darkness instead of light because their deeds were evil. Everyone who does evil hates the light, and will not come into the light for fear that their deeds will be exposed. But whoever lives by the truth comes into the light, so that it may be seen plainly that what they have done has been done in the sight of God. (full text here)