Living, thankfully.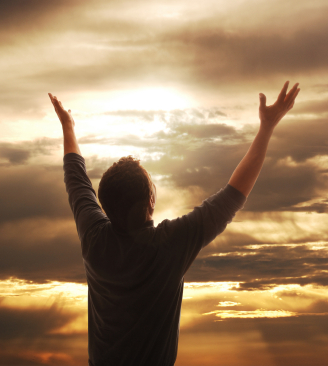 For us, Thanksgiving is about being thankful for our blessings—but it's also about the sharing of a good meal. Two years ago, about now, we were facing our first gluten free Thanksgiving. It was struggle, but we made it. We exchanged old favorite recipes for new ideas. We cast off gluten and embraced a number of new flours—not all those experiments worked, mind you. Don't ever try to make gravy with tapioca starch—unless you want jello that tastes like turkey. Not tasty. Nope.
Last year, some dear friends took us in because I was recovering from pneumonia, and they embraced a new diet for us—one void of not only gluten, but egg and dairy had to be eliminated now as well. It was lovely, and gave me courage that I could find some new traditions to embrace. But, keep in mind, I come from a long line of traditional cooking. You always have certain staples on the table—green bean casserole, apple and sausage bread stuffing, and a yummy fruit salad dish called Angel Salad (sworn to secrecy by my Mom2, so I will not tell you the ingredients, except to say it includes eggs and loads of dairy).
Where was I? Oh yeah, the year of giving up… I mean adjusting and embracing our new life in allergy-free land. Guess what? After doing this a while, it's getting to be fairly painless—not entirely, but fairly. I mean…I really miss fluffy rolls! But, I've come up with a rice stuffing that still uses apples and sausage, and is very good. I've made green bean casserole by making my own cream of mushroom soup with coconut milk and potato flour (which, by the way, trumps Campbell's by far—don't get me started on Campbell's). However, we've added a new troop to the injured list, my daughter is allergic to onions. SO, this year, I'm going to forgo the hour of soup making, and just come up with a new, new alternative.
Back to thankfulness. I've got a long line of things I'm thankful for. My family, my friends, my warm safe house, and living in an era where I can find safe foods for my children to eat. I'm thankful for my personal relationship with Jesus—He's not a far away savior, He's right here with me as I go through life's trials and joys. I'm especially thankful I can get my eyes off my circumstances, and keep them on the Lord. I'm thankful for the Word of God that I can freely read anywhere and any place I want without fear of imprisonment and torture (this cannot be said for many countries). For all of these things, I'm Thankful to my Father God, my provider, my comforter.
Col 2:6-7 So then, just as you received Christ Jesus as Lord, continue to live your lives in him, rooted and built up in him, strengthened in the faith as you were taught, and overflowing with thankfulness.
Col 3: 15-17 Let the peace of Christ rule in your hearts, since as members of one body you were called to peace. And be thankful. Let the message of Christ dwell among you richly as you teach and admonish one another with all wisdom through psalms, hymns, and songs from the Spirit, singing to God with gratitude in your hearts. And whatever you do, whether in word or deed, do it all in the name of the Lord Jesus, giving thanks to God the Father through him.