And Away We Go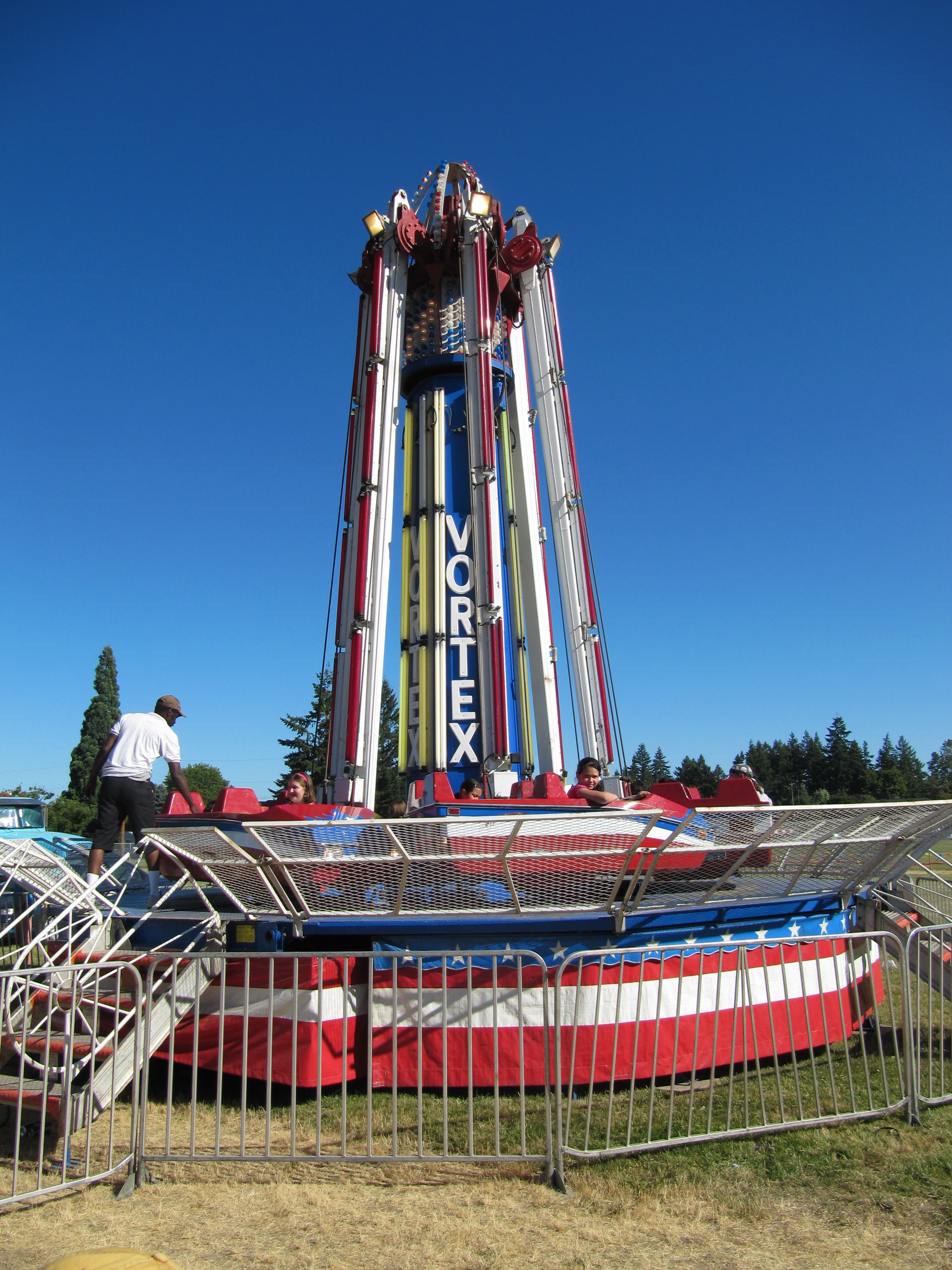 Some people think of life in similes or metaphors. One I've heard many times is that life is like a rollercoaster. I can't use that one—roller coasters make me tense, nervous and nauseated. Life might not be a roller coaster in my mind, but it is a bit like an amusement park ride. You climb in the seat, buckle up and wait for it to take off (secretly, I'm always hoping that their safety record is good and all the gears are greased). This became even more apparent to me the other day.
"Well, here we go," I said as I closed my cell phone. My husband had just told me he'd secured a new job. My daughter followed up with, "I knew you'd say that."
Okay, well I had no idea that I'd say that, so her comment surprised me. From talking it over with her, I hear I respond that way to big events (positive and negative) quite often—or often enough for her to make note of it. (See, they are ALWAYS watching!). I guess I do take each new stage of life, each turn, as a new challenge and a new way to trust God for his provision and care. I look at change with less dread now than I did when I was young, and much more hopeful anticipation.
I think that pleases my Father immensely. I liken it to having received a Christmas gift from a loved one. Do I open it when dread and fear, or am I excited, hoping for what might be? Now you're thinking, "It depends on who it's from!"
The more I get to know God as not just the creator way up there, but a my Father in heaven that loves and cares for me, the more I look forward to riding the ride, seeing where He will take me, and what He will do next.
Psalm 139: 1-4 O LORD, you have searched me and you know me. You know when I sit and when I rise; you perceive my thoughts from afar. You discern my going out and my lying down; you are familiar with all my ways. Before a word is on my tongue you know it completely, O LORD.
Mathew 7: 7-11 "Ask and it will be given to you; seek and you will find; knock and the door will be opened to you. For everyone who asks receives; he who seeks finds; and to him who knocks, the door will be opened. "Which of you, if his son asks for bread, will give him a stone? Or if he asks for a fish, will give him a snake? If you, then, though you are evil, know how to give good gifts to your children, how much more will your Father in heaven give good gifts to those who ask him!