Writing Conferences
Once people discover I'm an author, they inevitably ask how I got published. I think everyone is hoping for a rags to riches story. When I start talking about the hard work of writing, their reactions vary between eyes glazing over, eyes filling with sympathy, or eyes filling with fear.
It's those fear-filled eyes I want to address today. Those are the eyes of a secret writer: Someone who wishes they could be published one day, but sees little hope in the dream so they don't dare hope. I used to have those eyes.
Some eighteen years ago, I began writing my first novel. I'd written a lot of short stories and loads of fan fiction (if you don't know what that is, no worries. Those who do will nod. It's a conversation for another time). But a novel was this seemingly insurmountable mountain. Many years and many drafts later, I had what I considered to be a brilliant piece of work and didn't have a clue what to do with it. So I began searching on the internet for ways to contact publishers. Little did I know you needed an agent to do that, and in order to get an agent you had to be published. Talk about frustrating! And then, one publishing company took pity on me and wrote suggesting I find a local writer's conference.
Writing conferences were an unknown to me. As I'd written an inspirational fiction novel, I figured I should find a Christian conference to attend. So I searched for OREGON CHRISTIAN WRITERS and low and behold, a group with that very name existed!
Do you know what I did? I said a quick prayer and wrote directly to them. Sue Miholer, of Oregon Christian Writers, wrote me right back and told me about their summer conference and suggested I attend.
And that, dear friends, is how I began this writing-toward-publication-life. Now my first novel wasn't published. Neither was the next one (although I had publishers ask to read it, so I knew I was on the right track). BUT the third one was. You know that novel as Jasmine. I wouldn't have ever been published, however, if I hadn't honed my craft, studied the market, networked with other authors, found beta readers, joined a critique group, practiced pitching to professionals, and approached agents and publishers in person (the only place you can do that is at conferences!). ALL of those previous things were offered to me through my local writer's conference.
My favorite writer's conference, Oregon Christian Writers, is now registering for their 4 day summer coaching conference. So if you've ever dreamed of telling a story, writing articles, and being in print, now's your chance to get serious about that dream.
Oregon Christian Writers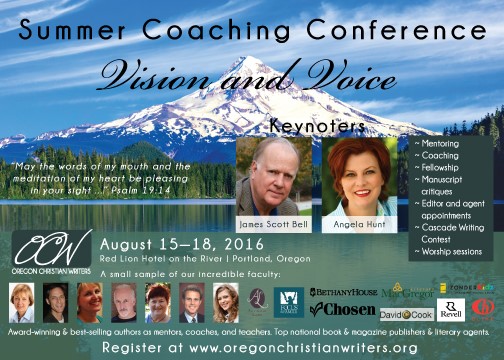 Come join us as we encourage one another in pursuing the dream God has planted in our hearts. Click here to register: http://oregonchristianwriters.org/sc2016-vision-voice/ .
I hope to see you there!
Read More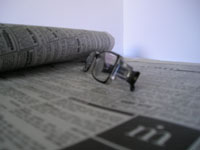 Sit on down with your cup of coffee or tea (I've got an informal poll going on over on my Facebook page here if you want to share your preference) and take a few minutes to catch up with me. Thanks!
Part One: A reader stopped me to ask if I'd gotten her message on my web page. I hadn't–and apologized. After doing some research on my web site, I've discovered that the Contact April form was defunct. It used to work, and silly me, I assumed it was still functioning! So sorry to anyone who has used that method to send me messages–I'm not ignoring you!  They are in the internet void. Needless to say, I'm none too pleased with the plugin I'd been using. The new one works fine. So, message away!
Part Two: I'm excited to announce that my next novel, The Long Haul, will be out in June 2014. Here's a bit about it:
Until she'd watched Arthur drive their big rig out of the parking lot, leaving her alone and pregnant in a diner hundreds of miles off route, Macy thought her life was going okay. Marrying an older man to escape her problems might not have been the best plan, but it was the only one she had. 
Macy longed for independence her whole life, but this wasn't what she had in mind. Now, abandoned and afraid, how will she survive? And will she ever find someone to love her for who she is—not what she can do for them?
I haven't seen the cover art as yet, but knowing my publisher as I do, I'm sure it will be fabulous!
Part Three: I'll be speaking at Newberg Christian Church's women's luncheon on who we are in Christ (touches on our expectations, hopes and dreams), and let me say, I'm deadly nervous. I do appreciate everyone's telling me it will be fine. I'll let you know if you're right after it's over! If you'd like to come make funny faces at me while I talk and share fellowship and food with a great group of ladies, join us here at noon on November 17th.
Part Four: Did you know I used to be the librarian at our church? That was in earlier, energy filled times. I do miss it–reading all those new books (love the smell of fresh ink on the printed page!) and telling folks about them. I got to thinking, I still read all those new books, and I'd love to tell you about them. So, every now and then, I'm going to be posting book recommendations and interviews with my favorite authors. I hope you'll enjoy hearing about what they are up to and pick up a new title here and there. You might even see a contest (free books!). So, keep your eyes open–and subscribe to my blog posts so you don't miss a thing!
So, do tell, what's new with you?
Many blessings!
April
Read More

In my last post, I wrote how excited I was to have my books with me at the writer's conference. They were going to be on the tables for sale, and I would take part in the autograph party. Golden. It was going to be so very cool. I mean, can't you just see it?  I sure could.
Well, the best-laid plans…
Despite my publisher's great effort (it was considerable!) and many, many prayers, my books didn't show up on time. In fact, oh the irony, they arrived on my doorstep the very hour the conference ended. I know this, because my husband texted me when they showed up. Yep.
I was heartbroken. I mean—hadn't I been planning this for a year? I had everything ready (pens, price stickers, bookmarks) and yet, no books. Do you ever feel like no matter what you do, it just doesn't pan out? There's no golden moment, there isn't even fool's gold in your pan—just mud.
That's where I was. Mud. Murky, depressed, bleh. Feeling pretty sorry for myself. I forged ahead and arrived emotionally exhausted at the conference. What was the point? I didn't have my books! But, I prayed (and many friends prayed) that the Lord would make something out of this, that my attitude would change, and boy, did it ever.
During the conference, I got this message over and over, from just about every one of the speakers. Seriously. But, none said it quite as succinctly as Liz Curtis Higgs: God knows when the timing is just right for Him to get all the glory.
He can handle my book order. I mean, haven't I trusted Him with harder issues than that? He is God. And if things didn't work out according to my plans, it was because He had a different one. I'm not sure of all the lessons I learned, but here's the biggest one: I had to have my plans tumbled just so I'd hear what I needed to (which also, was considerable) from all the speakers. I even got the courage to share about my novel with someone, and quite frankly, I wouldn't have done so otherwise.
Do you ever feel like God's out to thwart your plans? Have you taken time to consider His plans might be even better than the one you've imagined?
Isaiah 55: 8-9 "For my thoughts are not your thoughts, neither are your ways my ways," declares the Lord. "As the heavens are higher than the earth, so are my ways higher than your ways and my thoughts than your thoughts." (Full text here).
Read More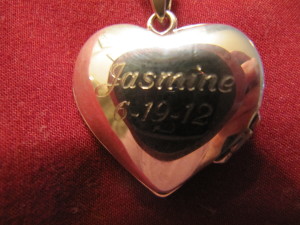 I use song titles for my blog posts. I'm very connected to music when I write and it just takes a bar or two of something on the radio to transport me to another place. So, when I started to think about this post, I immediately remembered a song I loved when I was a kid. I'd lay on the floor in front of my mother's record player and listen to her Don McLean album. Wonderful Baby would conjure up the best images in my little-kid mind. And with the launch of my book creeping up on me, it's the first song I thought about for the title.
Deep breaths! About four months from now my novel, Jasmine, will be released digitally (JUNE!) and then in September to paper. It's been a long time coming.
In talking with a good friend the other day she commented how she thought the hard part was finding a publisher. And indeed-that's hard! But there were those many, many years writing short pieces and novels that won't see the light of day. There are all the classes, conferences and connections made with professionals in the field. Then came building a following on my blog, Twitter, Facebook, Google Plus, and Goodreads.
Waiting for a book to be published is like waiting for your baby to be born. At first you're super nervous, because what have you gotten yourself into? Do you even know how to be a parent? You have a panic attack or two and then decide to break the news to family and friends. Their excitement carries you along and you start to feel like, "Yeah, I can do this!" And then the nausea and vomiting comes—scratch that, I didn't throw up when I found out about Jasmine—I will, however, spare you the gory details of my 18 months of vomiting with my actual pregnancies.
Um…where was I? Oh yeah. You start preparing for the baby's arrival (market plans). Then comes all the scary videos on how hard and painful things are going to be. Complete strangers (seriously, this happened to me a lot!) tell you horror stories about their birth experiences, and you begin to imagine the worst. You're suddenly back at what have I gotten myself into?
That's where I've been for the past few weeks. Excited but uneasy. Self-doubt creeping in. But, then I spied a locket my dear friend gave me when she heard about my publication debut (see photo). She hadn't a clue that writing a novel was so similar to the birth process or how meaningful that locket would become to me. But, every now and then, I just pick it up and stare at it, a silly grin plastered over my face.
As I'm preparing for the baby book launch, will you stand by me and pray and help get the word out? I'd so appreciate your help. Please share my blog with your friends and ask them to sign up so they don't miss out on any announcements. Just as it takes a community to raise a child—it also takes one to launch a book!
Do you have a blog I can be a guest on? Are you in a book club? Can you help me by posting on Facebook, Twitter and other avenues as the days draw closer? I'd love to count you in my launch team! Leave me a message below.
Read More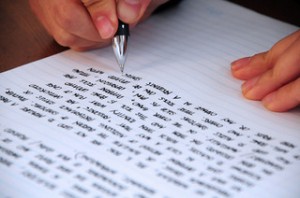 Upon hearing I'm going to have my novel, Jasmine, published (releases in June 2013), just about one in seven people tell me they've always wanted to write a book. And then I'm asked, hope filling their eyes, how long it took.
I've always had one story or another rolling around in my head for as long as I can remember. But, the actual writing process was difficult for me when I was younger, so I took turned to fine arts and carried that through college. I don't regret it a bit, because studying fine arts helped me be a better watcher and analyzer of people and spaces around me.
About the time I had my daughter, I put away my paints and drawing equipment. My dear girl didn't like to nap, and loved getting into my colorful things. By the time I'd set up an area and start on a project, she'd wake up and grab my brushes and pens. This frustration for me, though, forced me to turn to a media that could be cleaned up rather quickly—and one I could go back to easily. Writing. My world opened!
I started writing short stories and my first novel about fourteen years ago. That novel turned into a huge learning and proving ground for me. It was at that point I started to attend writer's conferences. And my world opened even further! I started taking classes, networking and buying up books on writing. I couldn't wait for the next conference to submit things and get feedback. I wanted to be better at my craft. I was hungry for it.
I've now completed three novels, and am in process of writing my next. There's no easy way to publishing, even if you self-publish (you want it to be perfect, right?). Here's some advice I followed, and if you want to write, I think it'd do well for you, too:
Show up at the computer (or notepad) as often as you can and write. Write something!
Read. A lot. Read books in the genre you want to write in, and then read everything else. Fiction, non-fiction, magazines, what have you. Study books on writing and the creative process.
Attend writer's conferences, take classes, listen to veterans in the field, and take advice humbly. Submit, submit, submit your stuff when you have opportunity. Connect with other writers, share and encourage each other.
Have a fire in your heart to become better—strive for it. Take those classes where you have to write something and share it aloud (scary? You bet, but invaluable). Join a critique group. Get feedback as often as you can from people you respect. If you write in a bubble, you'll never improve. Trust me.
If you have a story in you, and you're serious about getting it out of you, then do everything you can to do it.
I love hearing from you! Are you writing, or do you want to write? Tell me about it in the comments below.
Read More