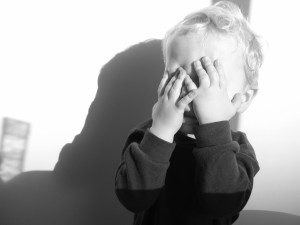 If there's anything I've learned in the past few years, it's that thankfulness is a manner of being. It's something you either shroud yourself in, or something you try and pull on like a tight pair of jeans straight out of the dryer. I find the former much easier!
All around me are posts about thankfulness—because at this time of year in the US, we're celebrating Thanksgiving. I could list a thousand things I'm thankful for—but someone else might not have one of those, and I'd leave them feeling less. And confusing monetary and health advantages with being blessed by God is fraught with issues. So instead of being thankful for singular things, I'm going to encompass them. No…that's not cheating!
The other day, outside of my bible study class (Bible Study Fellowship—if you've never attended, you need to!), I was waiting for my friend to pull her car up for our ride home. The sun, having been in hiding for well over a week, blazed down, blinding us all.
As I waited, enjoying the musky smell of fall leaves and wet bark dust heating in the sun, a grandmother walked by, holding the hand of her sweet toddler grandson. As soon as they left the shade of the building, the little one grabbed his face, covering his eyes from the blinding light. She gently pulled away one of his hands and led him from the building, across the parking lot.
His free pudgy hand still clumsily covered his clenched eyes, and she smiled down lovingly at him, encouraging him on with her kind tones, leading him. He didn't peek in between those fingers. He didn't pull back and ask what she thought she was doing leading him into traffic without his being able to see. He didn't panic. He just toddled along, his hand in hers, completely trusting grandma to take him wherever he needed to be.
I was immediately reminded of the lesson I've been learning in Bible study (on my own and this class): God is completely trustworthy. Not only when I can see where I'm going. Not only when I've got an inkling of the future—but always. Even when I'm blinded by my circumstances. Especially then, I'd say.
So that's what I'm thankful for most of all. My Father's hand leading me and drawing me, with love in His eyes, compassion in His touch, and gentleness in His voice. He never lets me go.
The happiest of Thanksgivings to you and yours!
Psalm 139:9-12 If I take the wings of the morning and dwell in the uttermost parts of the sea, even there your hand shall lead me, and your right hand shall hold me. If I say, "Surely the darkness shall cover me, and the light about me be night," even the darkness is not dark to you; the night is bright as the day, for darkness is as light with you. (complete passage here)

Read More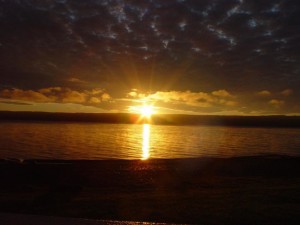 We're wrapping up the old year and bringing in another brand new year. Goodbye 2014. You were a challenge to me. I had some of my greatest writing achievements (a second book published, up for some awards, won an honorary award) this year. I also faced a long bout of multiple illnesses–it was a very hard spring and summer.
People I'm close to faced some pretty unimaginable trials last year–many are carrying on into the new year. I'd like to say tomorrow is a brand new day with no problems in it–that it really is altogether new and spotless, that being a new year carried some guarantees of wellness and will be trouble free. But I can't. This new year will have high points and low for everyone I know. But I take comfort we can face anything if we're trusting in the Lord.
In my prayer time recently, I began to feel uneasy. Some of the things I've been praying for a very long time. Was I praying right? Did I have the right words, the right faith, the right posture? Was my heart right, my intentions good enough? At that point I was reminded that I could never pray right enough to convince God of anything. You see, I'm imperfect. I sometimes have selfish motives. I can't see the big picture like God does (who planned our Lord's birth over thousands of years down to the last detail). I don't know if removing a trial from a loved one's life will, in the end, be a detriment instead of what God intended using it for (drawing them closer to Him usually figures in that equation). In fact, when it came down to it, I didn't know anything at all. Well, except one thing–these circumstances I prayed for, they all needed God's hand of strength, of peace, of patience, of healing. The details were not up to me, they were up to Him.
Jesus said to pray. I pray. Jesus said to ask for whatever I need in His name. I do. He also prayed the night before his arrest and conviction: "Not my will but Yours be done. *
That removes a lot of pressure, doesn't it? At the end of us and our ideas of how things should be, it's enough to pray, "Not my will but Yours be done." I know I can pray that with all confidence because I trust Him. I know His attributes: He is the God of love, of mercy, of strength, of peace, of comfort, of provision.
Trust comes in every relationship as intimacy deepens. You share, they share; you listen, they listen; you're there for them, and they are there for you.
Do you trust in the One who hears our prayers? If you've never given your life to Jesus, if you've never admitted your sin and need of Him and asked Him into your heart, then that first step of intimacy is missing from your life. You'll never learn to trust Him if you've never met Him. Relationship with Him begins with that simple prayer.
But then it goes on. It has to or you'll never get to know Him the way He'd like you to. Think of it this way: It'd be as if I met you on the street, we had an amazing bonding experience, and then you never spoke to me again.
I pray this new year will be full of blessings, but especially full of intimacy with our Lord. I pray for Him to work out His full, perfect will in your life.
* Verses used Luke 22:42 John 15:7 Luke 11
Read More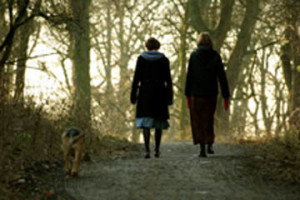 I've been thinking about vulnerability lately. Our society doesn't like being vulnerable. We admire strong people, go-getters. We don't gravitate toward the weak, to exposed underbellies or chinks in armor.
As babies, we come into the world trusting and ready to learn. Unfortunately, for many including myself, some of the first hard lessons we learn are that people let you down, betray you, hurt you, and you'd better face the world as a boxer–your guard up, ducking and weaving for cover.
There are all kinds of games people play to keep themselves safe. They build barriers, hiding behind forced smiles and platitudes. How are you? You're fine. Even if you're not. Then they go on to act one way with one person, and differently with another. They become evasive and non-committal. They only let a few in past the walls…and secretly they're pretty certain those folks are going to let them down any minute. In fact, a lot of people are subconsciously waiting to be let down, and might even orchestrate events to prove it. In doing so, they get the result they were so worried about getting.
But being vulnerable doesn't have to mean we're weak. If you think about it, being vulnerable goes against our grain. It's hard work to keep those barriers down. Now, I'm not talking about exposing yourself to people who have hurt you in the past, tossing your pearls before swine. On the contrary, I'm talking about going deeper, trusting more, sharing more honestly with those closest to us, and then branching out.
Does that make you edgy? Do lots of reasons not to let your guard down race through your mind? What about that last time you counted on someone and they let you down? But what about that last time someone didn't?
That's where the Lord has been taking me these past few weeks, and it made me plenty edgy. He's been revealing this weakness in me, turning it to a strength through my submitting it to Him. It's been hard, but very good, too. God's pretty amazing that way, using all our brokenness to reveal His love and His glory. His amazing strength.
Jesus knew what it meant to be vulnerable. He made himself available to people of all walks, made himself approachable, and knew what it was like to have those closest to him forget him, deny him, even betray him unto death. But those he was vulnerable with, those he loved freely were changed forever. Imagine for a moment your Savior was unapproachable, closed off, unsympathetic–would you be be drawn to him for any length of time?
Thankfully we have a High Priest who has experienced every part of this life right along with us. Hebrews 4: 15-16 says:  Therefore, since we have a great high priest who has ascended into heaven, Jesus the Son of God, let us hold firmly to the faith we profess. For we do not have a high priest who is unable to empathize with our weaknesses, but we have one who has been tempted in every way, just as we are—yet he did not sin. Let us then approach God's throne of grace with confidence, so that we may receive mercy and find grace to help us in our time of need.
Is there someone in your life you need to let down your walls for, reach out to, walk closer with? I encourage you to do so. Our journey is much too short to spend it alone.
Read More

In my last post, I wrote how excited I was to have my books with me at the writer's conference. They were going to be on the tables for sale, and I would take part in the autograph party. Golden. It was going to be so very cool. I mean, can't you just see it?  I sure could.
Well, the best-laid plans…
Despite my publisher's great effort (it was considerable!) and many, many prayers, my books didn't show up on time. In fact, oh the irony, they arrived on my doorstep the very hour the conference ended. I know this, because my husband texted me when they showed up. Yep.
I was heartbroken. I mean—hadn't I been planning this for a year? I had everything ready (pens, price stickers, bookmarks) and yet, no books. Do you ever feel like no matter what you do, it just doesn't pan out? There's no golden moment, there isn't even fool's gold in your pan—just mud.
That's where I was. Mud. Murky, depressed, bleh. Feeling pretty sorry for myself. I forged ahead and arrived emotionally exhausted at the conference. What was the point? I didn't have my books! But, I prayed (and many friends prayed) that the Lord would make something out of this, that my attitude would change, and boy, did it ever.
During the conference, I got this message over and over, from just about every one of the speakers. Seriously. But, none said it quite as succinctly as Liz Curtis Higgs: God knows when the timing is just right for Him to get all the glory.
He can handle my book order. I mean, haven't I trusted Him with harder issues than that? He is God. And if things didn't work out according to my plans, it was because He had a different one. I'm not sure of all the lessons I learned, but here's the biggest one: I had to have my plans tumbled just so I'd hear what I needed to (which also, was considerable) from all the speakers. I even got the courage to share about my novel with someone, and quite frankly, I wouldn't have done so otherwise.
Do you ever feel like God's out to thwart your plans? Have you taken time to consider His plans might be even better than the one you've imagined?
Isaiah 55: 8-9 "For my thoughts are not your thoughts, neither are your ways my ways," declares the Lord. "As the heavens are higher than the earth, so are my ways higher than your ways and my thoughts than your thoughts." (Full text here).
Read More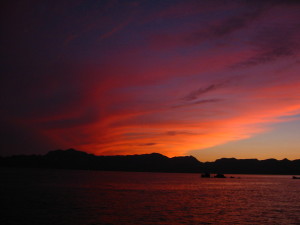 I haven't blogged for several weeks now. We've been going through some insurance changes that put me off my medication schedule and I started to feel pretty lousy—I don't know about you, but I have serious problems writing when I feel lousy! Thankfully, my supplies showed up two weeks ago. Even so, it put me and my immunobuddies off schedule and invited bronchitis to stay a while. Don't worry though–this blog post is germ free!
I was pretty amazed at the fast turn around this time in getting my medication approved so quickly. Maybe for two reasons. Usually, these things can take quite a while. The other had to do with prayer–but maybe not the one you'd expect me to make. I prayed that if this medication wasn't necessary (read I can get by without my immunobuddies) that the Lord wouldn't let me get approved at all. This has to do in part with the huge burden they put on us financially. And…truly…it's still not an enjoyable treatment.
Well, I got approved in 2 days this time. Unheard of. I think I knew all along I needed them (see paragraph one)–but I wasn't sure how God would provide for us to pay for them this year. And He surprised us with an answer to that, too. I can't share details, but I was amazed.
Do you ever feel like you really need one prayer answered? Not just for the answered prayer–but because you need a faith boost? I know that the Lord hears my prayers–His word says He does and I believe it. But, sometimes they take a long time to be answered, or are answered in such a way I don't see them. Well, that's where I was. I needed a boost to my faith. He sent one just in time.
If you'd like, I'd love to hear about ways God has intervened on your behalf during trials—and left you completely amazed. Leave me a comment?
Jeremiah 32:17 Ah, Sovereign Lord, you have made the heavens and the earth by your great power and outstretched arm. Nothing is too hard for you. (full text here)
Read More