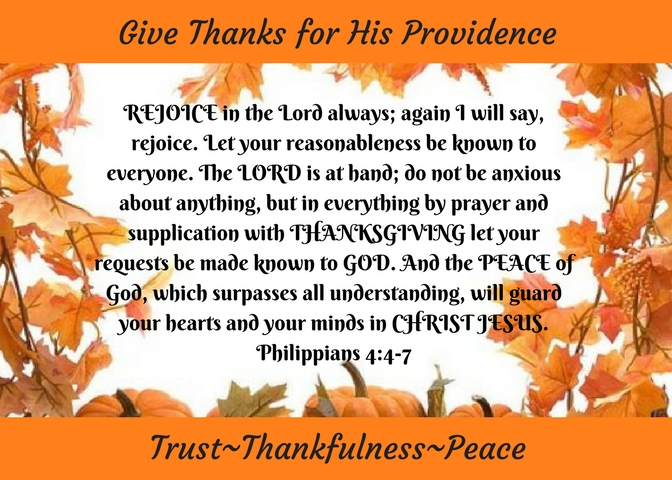 Greetings!
Last Saturday I spoke to the women at Calvary Chapel in McMinnville, Oregon about thankfulness. They were so warm and welcoming. I hope they'll invite me back again one day. If you are looking for a home church in that area, definitely consider spending a Sunday morning there.
In a nutshell, I shared that our trust in the Father and any subsequent peace is all rooted in our thankfulness to Him. Through our thankfulness in His daily provision in spiritual matters, hardships, and joys, we are opening up lines of communication with God and deepening our relationship with Him– and seeing his provision, shows us He is trustworthy in all things. And through that trust, we know, because God is in control, we can have peace in all circumstances–just like Paul (see Philippians 4). This takes discipline, but the rewards are eternal!
Sometimes when we are in the thick of conflict or tribulation, it's hard to count our blessings. But Paul gives us a good list to start with:
Finally, brothers, whatever is true, whatever is honorable, whatever is just, whatever is pure, whatever is lovely, whatever is commendable, if there is any excellence, if there is anything worthy of praise, think about these things. What you have learned and received and heard and seen in me—practice these things, and the God of peace will be with you. (Phil 4:8-9)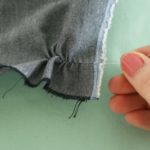 When we become mindful of God's provision, even in one thing, we will begin to see another and another, like a thread being pulled through fabric, bringing it all together.
I pray your Thanksgiving celebration, be it large or small, is full of peace and thankfulness of heart, a time where you can number and see the blessings and great provision the Lord has for you.
In other news:
Book sale/Signing at Christmas Bazaar
I'll be at the Hillsboro Chruch of the Nazarene (click here for address) on November 18th from 9 A.M until 3 P.M for their Christmas Bazaar. I'll be meeting with readers, selling, and signing books. The organizer assures me there will be goodies and crafts and all manner of good things! I would love to see you there!
Until next time!
May the Lord bless you and Keep you!
Read More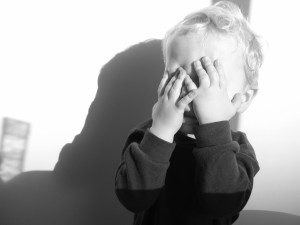 If there's anything I've learned in the past few years, it's that thankfulness is a manner of being. It's something you either shroud yourself in, or something you try and pull on like a tight pair of jeans straight out of the dryer. I find the former much easier!
All around me are posts about thankfulness—because at this time of year in the US, we're celebrating Thanksgiving. I could list a thousand things I'm thankful for—but someone else might not have one of those, and I'd leave them feeling less. And confusing monetary and health advantages with being blessed by God is fraught with issues. So instead of being thankful for singular things, I'm going to encompass them. No…that's not cheating!
The other day, outside of my bible study class (Bible Study Fellowship—if you've never attended, you need to!), I was waiting for my friend to pull her car up for our ride home. The sun, having been in hiding for well over a week, blazed down, blinding us all.
As I waited, enjoying the musky smell of fall leaves and wet bark dust heating in the sun, a grandmother walked by, holding the hand of her sweet toddler grandson. As soon as they left the shade of the building, the little one grabbed his face, covering his eyes from the blinding light. She gently pulled away one of his hands and led him from the building, across the parking lot.
His free pudgy hand still clumsily covered his clenched eyes, and she smiled down lovingly at him, encouraging him on with her kind tones, leading him. He didn't peek in between those fingers. He didn't pull back and ask what she thought she was doing leading him into traffic without his being able to see. He didn't panic. He just toddled along, his hand in hers, completely trusting grandma to take him wherever he needed to be.
I was immediately reminded of the lesson I've been learning in Bible study (on my own and this class): God is completely trustworthy. Not only when I can see where I'm going. Not only when I've got an inkling of the future—but always. Even when I'm blinded by my circumstances. Especially then, I'd say.
So that's what I'm thankful for most of all. My Father's hand leading me and drawing me, with love in His eyes, compassion in His touch, and gentleness in His voice. He never lets me go.
The happiest of Thanksgivings to you and yours!
Psalm 139:9-12 If I take the wings of the morning and dwell in the uttermost parts of the sea, even there your hand shall lead me, and your right hand shall hold me. If I say, "Surely the darkness shall cover me, and the light about me be night," even the darkness is not dark to you; the night is bright as the day, for darkness is as light with you. (complete passage here)

Read More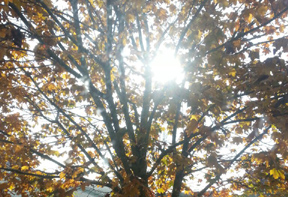 I'm always struck by the offerings of gratitude and thankfulness at this particular time of year. In the US we're readying for Thanksgiving, a day we ponder and feel thankful for all the gifts and blessings we have received in our lives. In Christian homes, there is prayer and thanksgiving to God for these gifts. This makes sense to me–being thankful in general to a non-sentient universe (as the media portrays thankfulness) always leaves me wanting.
I enjoy reading daily posts of what people are thankful for on Facebook as they take a daily census: their God, their family, their freedoms, their health, their abilities. All in all, good things. I'm also thankful for other things: struggles, obstacles, hardships, because through these things I am learning what it means to persevere. I've learned that the Lord is my strength (truly) and my shield. I have learned He is my protector, my King, my worthy Savior.
I love this time of year, when the mountains are emboldened around me turning golden, red and orange. I gaze in wonder as the sun blazes bright through the last lingering leaves on the maples outside, striking my window and filling my bedroom with the warmth of color and heat before winter arrives full-force. I open my living room window and watch the wild finches flitting from branch to branch, scrambling for seed we've left outside as they prepare for cooler temperatures. Their lilting chirping sounds full of expressions of contentment—and sometimes warnings when the scrub jays arrive unannounced—fill my spirit with sweetness.
Today, I'm thankful especially for nature, for God's fingerprints on creation that remind me of His appreciation of beauty, His authorship of our world, His mighty love for us.
Psalm 100: Make a joyful noise to the Lord, all the earth! Serve the Lord with gladness! Come into his presence with singing!Know that the Lord, he is God! It is he who made us, and we are his; we are his people, and the sheep of his pasture.Enter his gates with thanksgiving,and his courts with praise! Give thanks to him; bless his name! For the Lord is good;his steadfast love endures forever,and his faithfulness to all generations.
Read More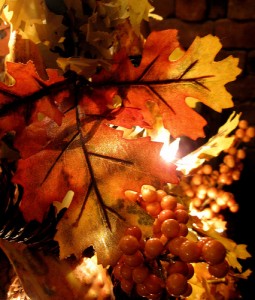 Here in the US it's Thanksgiving week. It's a time when a lot of people sit down and consider their lives and give thanks for what they have. I've struggled with this a lot since the diagnosis of my illness. It's hard for me to thank the Lord for things that other people don't have. Well-meaning people were telling me to be thankful I wasn't sicker. But, when I joined support groups for my disease, there were plenty of people who were more ill than me. Did I feel I was more blessed than them?
People thank God for their houses and cars and their health. They thank Him for their secure job, their wonderful marriages, and their perfect kids. I mean, we're told to count our blessings. But, what if what we think of as blessings aren't limited to these things?
There are millions and billions of people who don't have a laundry list of what the world would consider to be good things in their lives. They were just diagnosed with a scary disease, their spouses have betrayed them; they might be losing their homes, their jobs, their kids. Does this mean God doesn't love them as much as the guy in the big house in the fancy neighborhood next to you?
Very simply: no. God's Word says He loves His children and cares for them.
So, what if blessings aren't all about these things; what if the Father's 'good' is something different? His ultimate goal for us isn't that we live in cushy houses and have everything we think we want. Rather, it's having a personal, real, intimate relationship with Him.
Don't get me wrong—it's not bad to thank God for all the good things in your life—our hearts are to be grateful. But, we're told to be thankful in ALL things. Thankful for suffering? Yes. Thankful for heartache? That, too.
Think of this: if we're only thankful for the things we like, then when we hit on hard times (and there will be plenty) then we're going to be tempted to think that God is displeased with us. That maybe He doesn't love us as His word promises. That maybe He even hates us.
I can stand here today and say I'm thankful for my illness. I mean it. It's not easy to say—but it's true. I've seen a lot of blessings come out of this. I've met some amazing, encouraging people. I've been astounded by their faith in the Lord. Most importantly, I've become more assured than ever in the reality of the Father and His hand in my life.
So, as the song says, when we count our many blessings—maybe you should be thinking about the friends you've made during your trials; about your ability to come alongside others in their sufferings; and ultimately about the closeness you feel to the Father when He carries you through another day.
1 Thessalonians 5:16-18 Rejoice always, pray continually, give thanks in all circumstances; for this is God's will for you in Christ Jesus. (full text here)
John 3:16-21 For God so loved the world that he gave his one and only Son, that whoever believes in him shall not perish but have eternal life. For God did not send his Son into the world to condemn the world, but to save the world through him. Whoever believes in him is not condemned, but whoever does not believe stands condemned already because they have not believed in the name of God's one and only Son. This is the verdict: Light has come into the world, but people loved darkness instead of light because their deeds were evil. Everyone who does evil hates the light, and will not come into the light for fear that their deeds will be exposed. But whoever lives by the truth comes into the light, so that it may be seen plainly that what they have done has been done in the sight of God. (full text here)
Read More