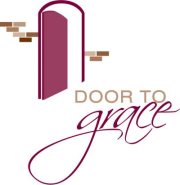 Jasmine works with young women, giving them a plan not just for survival, but hope for a rewarding future. You see, she knows how important that is—because she was one of those girls once. She had nowhere to turn, so she ran. And things went from bad to worse. While my novel, Jasmine, is a fictional tale, it's based on some pretty horrible facts.
Take a minute to imagine with me. You're a twelve year old girl with a neglectful family. Your parents fight—even beat you. Your mom's addicted to alcohol, and your dad's always angry. The refrigerator doesn't have much food in it. School's tough. You feel like an outcast because you can't connect with anyone. Every instinct in you tells you to stay where you are, because home is the only place you've ever known—even if bad things happen there, at least you know what to expect. And then comes along this guy. A wonderful, attentive guy that dotes on you and listens to you. He's a little older than  you, too. Suddenly, you feel appreciated—even adored. He buys you nice gifts and tells you how pretty you are. It's the first time anyone has shown you true concern and affection. You feel special. So when he asks you to run away with him, you don't have to think about it long. This is it and he's Mr. Wonderful, your very own Prince Charming. You go.
And that is where the fantasy stops. Before you know it, this guy has given you over to another guy. He's not kind or adoring. He's demanding and cruel. There's no getting away. If you did get away, you'd have nowhere to go. Your parents don't want you (or so this man keeps telling you)—and now you're damaged goods. You're more alone than you've ever been. Plus, that cruel guy, your pimp, is now controlling your every move—he'd probably kill you.
Such is the plight of many runaways. Some meet Mr. Wonderful in their own home towns, or at the mall. Some meet him after they've ended up on the streets. Either way, the result is the same. It's all a huge lie, and now they're trapped in a life they don't feel they can escape. They need help.
Most of us don't know what to do with that kind of information. How do you help someone like this? But there are places that know just what to do. Door to Grace is such a ministry. They've built a wonderful network to reach out to exploited children and give them a safe place to live while recovering. And they lead them to the Savior that can heal the hurts—the ones deep down that no one else can see.
Please take some time to check out their web page (click here) and donate. Help get a girl off the streets, give her back a secure life—let her know there are real people who thinks she is special and worth saving. Thanks.
Read More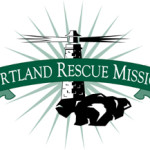 Oh happy day! It's June first! And that means my novel, Jasmine, will be released to your favorite digital format in two weeks! Mark the date: June 15th! If you don't have a digital reader, don't worry,  it will go to paperback in September (and I'll remind you of that when it happens).
Another announcement I'm excited to make is that I've partnered with Portland Rescue Mission's Shepherd's Door. Shepherd's Door is an amazing ministry that helps at-risk women and children get off the streets, gives them a safe place to live, and supports them during their physical and spiritual recovery from abuse, sex-trafficking, homelessness and drug abuse. They offer hope and grace. When I first approached them with the idea that I'd like to promote their ministry in my novel, they came back to me and said, "We'd love to make a landing page for your book on our web page."
Why? It so happens that my character, Jasmine, does a very similar job in my novel. Her heart aches for those untouchables here in the U.S. that we might look past on our way to shopping or eating out.  We often forget that those girls and young women aren't out there because they think it's an awesome place to be. Most are escaping a bad home-life–or they've been tricked, and now they are trapped in a lifestyle they don't think they can escape. The typical age of indoctrination into the sex trade here in the United States is twelve. Doesn't that feel overwhelming? The good news is, places like the Portland Rescue Mission gives them a safe place to turn to.
So, without further fan-fare, check out this link for Portland Rescue Mission (click here), and after you do, please donate to the women's and children's recovery. Your donation will make a huge difference in someone's life.
Read More