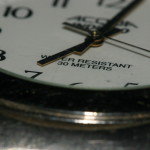 Timing is everything.
I haven't blogged for a while. Months really. I've been in a period of physical and emotional recovery. This has taken up all my mental energies for the past year. While I've been journaling, trying my hand at poetry, working on scant chapters of my next novel, and copying books of the Bible (Psalms, Revelations, 1 and 2 Thessalonians, Philippians, Ephesians and now working through Romans so far), my blog has come to a standstill.
I've had people write to me and ask me to keep going. I've had lots of encouragement in this period of downtime–you know who you are, and I thank you!
But, timing is everything.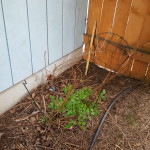 I've got this rosebush outside my living room window. It used to be huge and unmanageable. It rambled all over the place–despite aphids and other critters using it for meals. Then we built a fence. I truly gave no thought to the rosebush when we built that fence. But in doing so, we unwittingly blocked its light source, and it began to shrink.
I grew sicker, and as I did, I watched it die back more and more, to a stub.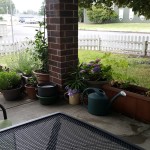 I considered moving it several times. But making the decision and mustering the energy to do so seemed out of my ability. Truly, until last year, I'd given up on flowers and the like. It felt like too much to handle. But last year one of my dearest friends encouraged me and brought me starter plants and I made my porch a flowery haven rekindling hope in my spirit. It's now my favorite place to sit and read and visit.
This year, when I looked out the window, I thought that rose was surely dead. I felt rather bad. In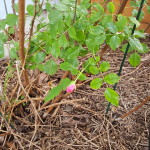 the midst of illness and depression, I'd let that poor thing die. And then, seemingly overnight, it sprang to life. Whatever water source it found, whatever trace light it horded, it still had life.
So, today I decided to move it. But when I looked up how to transplant a rosebush, the article said, "Wait until very early spring, before it has any growth, just after the ground has thawed."
So, I might have to wait again, another season before I dig up that poor thing. But I can assure you, I won't forget about it again.
Now, God doesn't build a fence around us and forget us–we're the likely ones to do the forgetting. But He might build a barrier around us to protect us. He might put a hand on us to keep us still while we recover. He might put us in situations where all we can do is wait–wait on the gardener to be pruned back, to be nurtured, to rest. He could bring you to a place where you have no where else to turn because He wants to meet you there.  It might be a hard spot, one we can't see a way out of, but He's there, waiting for us to turn to Him and ask Him for help, waiting for us to rely on Him solely. Waiting for us to turn our lives over to Him so He can take the lead. Waiting for us. Loving us.
Timing is everything.
Jesus said: "I am the vine; you are the branches. Whoever abides in me and I in him, he bears much fruit. For apart fromm me, you can do nothing. (John15:5)
Read More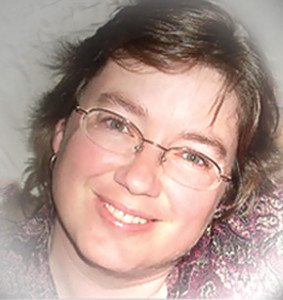 I just finished reading a new book by author Emma Broch Stuart called Broken Umbrellas. This book really touched my heart and brought about a healing in my life. I know it will touch you, too. Emma wants to share this book with as many people as possible and is giving away an autographed copy this week on my blog. I'll be doing a drawing next Wednesday from the pool of comments below–so don't forget to hop down there and say hello or ask her a question. She'll love getting to know you, too!
Please join me in welcoming author Emma Broch Stuart to my blog.
Welcome, Emma!
Thank you, April, for having me on your blog! This is truly an honor for me.
Your book really touched my heart. I've also struggled with broken relationships. I think that's a topic just about everyone has more experience with than they want! Tell us a bit about your latest book. What was your inspiration?
Well, April, once upon a time, brokenness claimed so many areas of my life, and every one of those areas were relational in nature: bitterness and shame from past intimate relationships; wounds and scars from abuse; insecurities from relating with women I felt had it together when I did not; feelings of failure as a mother. It was all relationship stuff. When I realized that humanity tries to relate with one another in spite of their brokenness, God asked me to write about my own personal struggle with broken areas of my life. And voilà! Broken Umbrellas was born.
What was my inspiration? Let me just say, I feel most people are really bad at one thing or another in life like sports, or math, or sewing. For me it was relationships. Even becoming a Christian didn't save me from a broken marriage. And I kept asking myself, "Why can't I get this right?" And God showed me that when we have unhealthy hearts, we have unhealthy relationships. (That goes for friendship relationships, too.) Then he took me on an incredible 13-month journey that healed me in the most radical way. I wrote Broken Umbrellas because I don't believe I'm the only one who has struggled with relationships.
What inspired you to start writing in the first place?
God gets all the credit here. He says write, and I obey! And I'm always blessed when I do.
Where do you get your ideas?
One way God speaks to me is through the pages of his Word, and I have incorporated that into my children's series. Of course, my past brokenness and journey to healing prompted Broken Umbrellas, so a lot of "life research" went into that one. And I really enjoyed coming up with ideas for chapter titles. I loved your titles, too!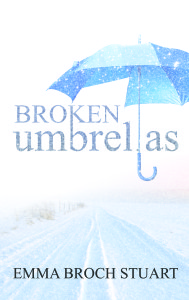 Do you write fiction, nonfiction, or both?
For now, I write nonfiction and children's books. I don't know where God will lead in the future, but my plate is pretty full with these genres.
I'm working with WhiteFire Publishing on a fun and inspiring piece called Barn Doors. Barn Doors is a collection of short stories about everyday life and how God speaks to me . . . and how I hear him. It releases next spring.
I also have a children's series with DeWard Publishing called The Keeper Series. The Windkeeper is the first in the series and looks to be ready for this fall. An illustrator has it as we speak, bringing my words to colorful life. The Starkeeper will follow, and The Rainkeeper will complete the series.
I find it fascinating to learn about other author's writing styles. Do you use an outline, or do you prefer to write by the seat of your pants?
There is no rhyme or reason to how I write. For example, with Broken Umbrellas I wrote the beginning to the middle and then took a few days to process all of that. Lots of tears as I relived those old wounds. Lots of grateful prayers for how far I've come. When I was ready to start where I left off, I felt led to write from the end and meet up in the middle. No outline, just wrote what leapt out of my heart and organized as I went along, which goes against my OCD for organizing, list making, and "going in order." I can totally get behind that! Outlines kill stories for me!
What are your interests/hobbies (outside of writing!)?
April, I'm a crafty kind of person and always have a project out on the craft table. I also like to visit my son and his family in France. And it may surprise you to know that I love to read! But then again, I don't know many writers who don't love to read.
I'm so glad you stopped by to visit with us. Before you go, let me ask one last question. You've mentioned God's Word as inspiring your writing. Would you share a Bible verse with us you find especially meaningful–and why it's so meaningful to you?
It seems my favorite passage changes as often as the rising of the sun. But let me share my favorite passage THIS week. Psalm 103:14 says "[God] remembers that we are dust." That is so powerful to me, and very humbling. And it has helped me extend grace more easily when I ponder this verse in relation to people who are difficult to love. Oh, I love that!
Where can readers find you on the web?
Blog/website: http://emmabrochstuart.com/
Facebook author page: https://www.facebook.com/emmabrochstuart
Twitter: https://twitter.com/EmmaBrochStuart
Email: emmabrochstuart@gmail.com
To order her book from your favorite online site in paperback or ebook form:
Amazon HERE
Barnes & Noble HERE
Thanks so much for stopping by, Emma!
My pleasure! Thanks again for inviting me.
Don't forget to comment below for your chance to win an autographed copy of her new release, Broken Umbrellas!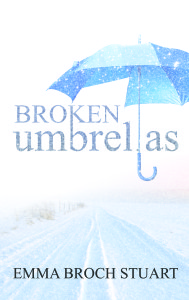 My review of Broken Umbrellas:
"Oh, but when we are covered with Gods umbrella, we are accepted and safe. We have but to step under, and His protection shelters us." Broken Umbrellas is a refreshingly transparent and heart touching re-telling of one woman's facing divorce–in marriage, in spirituality, in friendships, and family. Emma Brock Stuart walks us through her steps of healing and points the reader to the path of The Healer for the ultimate restoration. Highly recommended–MUST READ.
Read More
Saturday approacheth! What's so great about Saturday? Lawn work? NOPE. Well…maybe. But, better than that, you can download the digital release of my novel, Jasmine. Can I get a hurrah?
Ever since June hit, I've been hearing that Rocky theme song music in the back of my head—complete with wakka wakka guitar riffs and string section. You know the part where Rocky is running and training and he finally gets to the top of the stairs and tadah! Then he goes on and fights a lot and gets brain damage. Um…Where was I going with that?
Writing is a bit like Rocky. You develop a story idea, get it all on paper, edit it to death, let others edit it, polish it and start pitching it (this process can take years). Then it's all cake, right? Nope. You're just at the top of the stairs, exhausted, hoping for a Gatorade—because now starts marketing. Actually, you've got to be marketing all along, really, but you really start pushing and connecting and chatting up your book at this point. The hard work keeps going—hopefully without the brain damage (this is in direct proportion with how many times you whack your head against your computer screen).
To whet your interest, here's the Jasmine book trailer. You didn't know that book trailers existed? Yep, they do. Would you do me a favor? Forward this blog post to a friend or two. Share the video. All that lovely social media stuff. I'm in your debt.
And please don't forget to hop over to the Shepherd's Door at Portland Rescue Mission (indicate women and children's recovery)  and Door to Grace websites to donate to their amazing ministries, helping hurting women and children. You can make a difference in someone's life today.
Book Trailer
Read More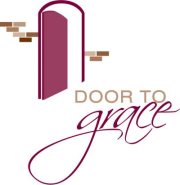 Jasmine works with young women, giving them a plan not just for survival, but hope for a rewarding future. You see, she knows how important that is—because she was one of those girls once. She had nowhere to turn, so she ran. And things went from bad to worse. While my novel, Jasmine, is a fictional tale, it's based on some pretty horrible facts.
Take a minute to imagine with me. You're a twelve year old girl with a neglectful family. Your parents fight—even beat you. Your mom's addicted to alcohol, and your dad's always angry. The refrigerator doesn't have much food in it. School's tough. You feel like an outcast because you can't connect with anyone. Every instinct in you tells you to stay where you are, because home is the only place you've ever known—even if bad things happen there, at least you know what to expect. And then comes along this guy. A wonderful, attentive guy that dotes on you and listens to you. He's a little older than  you, too. Suddenly, you feel appreciated—even adored. He buys you nice gifts and tells you how pretty you are. It's the first time anyone has shown you true concern and affection. You feel special. So when he asks you to run away with him, you don't have to think about it long. This is it and he's Mr. Wonderful, your very own Prince Charming. You go.
And that is where the fantasy stops. Before you know it, this guy has given you over to another guy. He's not kind or adoring. He's demanding and cruel. There's no getting away. If you did get away, you'd have nowhere to go. Your parents don't want you (or so this man keeps telling you)—and now you're damaged goods. You're more alone than you've ever been. Plus, that cruel guy, your pimp, is now controlling your every move—he'd probably kill you.
Such is the plight of many runaways. Some meet Mr. Wonderful in their own home towns, or at the mall. Some meet him after they've ended up on the streets. Either way, the result is the same. It's all a huge lie, and now they're trapped in a life they don't feel they can escape. They need help.
Most of us don't know what to do with that kind of information. How do you help someone like this? But there are places that know just what to do. Door to Grace is such a ministry. They've built a wonderful network to reach out to exploited children and give them a safe place to live while recovering. And they lead them to the Savior that can heal the hurts—the ones deep down that no one else can see.
Please take some time to check out their web page (click here) and donate. Help get a girl off the streets, give her back a secure life—let her know there are real people who thinks she is special and worth saving. Thanks.
Read More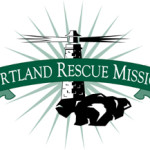 Oh happy day! It's June first! And that means my novel, Jasmine, will be released to your favorite digital format in two weeks! Mark the date: June 15th! If you don't have a digital reader, don't worry,  it will go to paperback in September (and I'll remind you of that when it happens).
Another announcement I'm excited to make is that I've partnered with Portland Rescue Mission's Shepherd's Door. Shepherd's Door is an amazing ministry that helps at-risk women and children get off the streets, gives them a safe place to live, and supports them during their physical and spiritual recovery from abuse, sex-trafficking, homelessness and drug abuse. They offer hope and grace. When I first approached them with the idea that I'd like to promote their ministry in my novel, they came back to me and said, "We'd love to make a landing page for your book on our web page."
Why? It so happens that my character, Jasmine, does a very similar job in my novel. Her heart aches for those untouchables here in the U.S. that we might look past on our way to shopping or eating out.  We often forget that those girls and young women aren't out there because they think it's an awesome place to be. Most are escaping a bad home-life–or they've been tricked, and now they are trapped in a lifestyle they don't think they can escape. The typical age of indoctrination into the sex trade here in the United States is twelve. Doesn't that feel overwhelming? The good news is, places like the Portland Rescue Mission gives them a safe place to turn to.
So, without further fan-fare, check out this link for Portland Rescue Mission (click here), and after you do, please donate to the women's and children's recovery. Your donation will make a huge difference in someone's life.
Read More