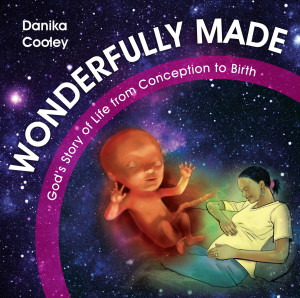 Most of you know I'm a homeschooling parent. Being such, I've read a lot of books over the years. I've read several age-appropriate books on conception with my children over the years. I have to say this is one of my favorites. It reinforces what a gift from God our kids are. I wish all children knew that deep sense of love the Father has for them and that they would carry it with them through their whole lives. If you have young people in your lives, please order this book. You can find it HERE on Amazon 
And for a chance to win the giveaway, enter below
1. What inspired you to write
Wonderfully Made
?
One of my kids' favorite stories has always been the story of how God formed each of them in the womb, how they're special and loved, and how anticipated their births were. They loved hearing about the day of their birth. I wanted moms in other families to be able to share that story with their children using science, Scripture, and beautiful illustrations.
2. What was your main goal in writing
Wonderfully Made
?
I want children to understand that they're individually and purposefully created by a loving God, and that there is a second birth into the Kingdom of Heaven available to them. Each child is unique and special, and each is loved dearly not only by their parents, but also by their Father in Heaven.
I also want a new generation of children to grow up understanding the marvelous truth of what happens in the womb, and when it happens. I want them to know what Scripture says about life in the womb–both the creation of life and the existence of life.Both of those goals were heavy on my heart while writing Wonderfully Made, and I'm overjoyed to see the book available to families around the world.
3. Which part of researching
Wonderfully Made
was the most personally interesting to you?
Did you know that a baby's heart starts beating at four weeks? That's actually two weeks after conception. By eight weeks, six weeks after conception, all of the organs–other than the lungs–are working! And babies dream in the womb three months before they're born. How amazing is that? Learning about the development of babies in the womb was so much fun for me. I also loved going through the Scripture that talks about life in the womb.
4. What are you reading right now? What authors (living or dead) have influenced you most?
Right now, I'm reading
Everyday Grace
by Jessica Thompson,
Pitchin' A Fit
by Israel and Brook Wayne,
Pilgrim's Progress
by John Bunyan,
Church History in Plain Language
by Bruce L. Shelley,
Systematic Theology
by Wayne Grudem, and the Gospels. Reading is definitely one of my favorite parts of my work–I read about a book a week for reviews, books with my boys, and bigger works on the side.
5. What was the book that most influenced your life — and why?
I was definitely a bookworm growing up, and I read everything I could get my hands on–some good, some not-so-good. This may sound cliche, but the book that has most influenced my life has been (and continues to be) the Bible. I've read it through many times, studied it, and it's changed me. Isaiah 55:11 tells us that God's Word never returns void, that it accomplishes what He purposed it for. It has certainly changed me.
I also love reading biographies about Christians that have gone before us. I find it so encouraging to see how God has worked in and through their lives. I also find it really interesting to read their writings–it helps me get outside of my 21st century American bias when I'm thinking through issues with Christian living and theology.
6. Do you have a certain writing space, somewhere you go "just" to write your books? An office, a lake cabin, a hotel? What do you love about that space? How does it inspire you?
We have a library that I love to work in late at night, after everyone is asleep. It's nice to be surrounded by biographies and great works while writing. Also, I just really love the room–it's filled with artwork my kids have done, and we've stuffed little mementos into the open spaces on the bookshelves.
7. Is there anything you find particularly challenging about writing a book?
I love writing. Research can sometimes be tedious or overwhelming, but it's worthwhile to commit to researching well. I think it makes the story so much richer (and more accurate).
8. Did you always have a talent for writing, or is it something you wanted and needed to work harder to achieve?
I've always loved to write. That said, writing is a craft, and like any skill, it needs to be developed with practice, and through criticism and study. I've studied writing, I read widely, and I've had a lot of excellent input from some amazing editors and writers.
9. With all of the duties that you juggle, when do you fit in the time to write?
For me, finding time to write is the same as finding time to exercise, eat, or sleep. I consider it a necessity, so I work hard to make time for it. I've also sacrificed other activities to fit it in. I don't watch television, I prioritize my time, and I often write when I might otherwise be sleeping.
10. Is your writing style different now than it was when you first began? In what ways have you grown in your writing?
I think it's taken me time to find my voice and hone my skills, and I suspect that I will continue to improve as a writer–we always get better at the things we practice.
11. How did you get your start in writing/getting published?
I attended a writing conference for beginners at a local Christian college six and a half years ago. A children's author graciously sat down with me and explained what I needed to do to write for children, and directed me to a local writer's organization. I began attending conferences with Oregon Christian Writers four times a year, and writing for Christian children's magazines. My first acceptance letter came three months after that first conference.
12. What do you recommend for others who are getting started?
It's a good idea to find a local writer's organization and learn about the business. I think writing for magazines is a clarifying process, which I highly recommend. Also, if you want to reach people for Christ, writing for magazines can really extend that reach.
13. What would you say to a young person who aspires to be a writer? What advice would you give? Also, what would you tell his/her parents in order to help them be supportive in their child's efforts to pursue writing as a career?
The most important thing you can do is learn how to write. It's also important to learn about the industry. Find writer's conferences and workshops, attend, take notes, and really learn from the authors there. Don't let rejection letters stop you–just keep working on your craft. I'd also suggest finding a mentor–someone who is already writing for publication–and humbly following their advice. Also, read widely. Read many genres, from different time periods. Practice writing, but as you do, think about what you'd like to say, and who you'd like to say it to.
14. Would your advice be any different for an adult who would like to break into the business? How?
My agent, Chip MacGregor, always says a successful writer should have great writing, a great idea, and a great platform (the people who read your work, or listen to you speak). It's important to work on all three.
As far as platform goes, serve your readership. For my Christian friends, really work unto the Lord and glorify Him in all you do. He is sovereign over all things, and will open the doors He wants opened.
Really, writing professionally is a lot of work, but it's also a great opportunity to communicate, to practice your craft, and to get to know some amazing people. I feel humbled and blessed to be writing professionally.
15. What else do you want readers to know? Consider your likes and dislikes, interests and hobbies, your favorite ways to relax — whatever comes to mind.
I love to play board games with my kids, hike, paint (I majored in art), garden, and cook. I love my family, and I feel so blessed to be able to spend time with them. I homeschool my younger two, and that's just a gift. Teaching children about the Bible, theology, and Christian history is my passion–I hope to be a lifelong student, and a lifelong teacher.
Danika Cooley is a married mother of four, a grandmother, a blogger, a curriculum developer, and a writer. She homeschools her two youngest children in Oregon. Danika's three year Scripture survey for preschool to high school, Bible Road Trip, is used across the globe.  
Website:
ThinkingKids
Connect with Danika here:
Read More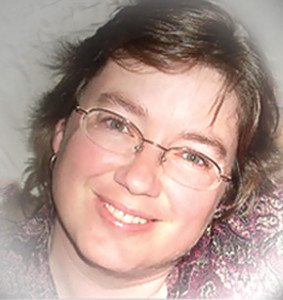 I just finished reading a new book by author Emma Broch Stuart called Broken Umbrellas. This book really touched my heart and brought about a healing in my life. I know it will touch you, too. Emma wants to share this book with as many people as possible and is giving away an autographed copy this week on my blog. I'll be doing a drawing next Wednesday from the pool of comments below–so don't forget to hop down there and say hello or ask her a question. She'll love getting to know you, too!
Please join me in welcoming author Emma Broch Stuart to my blog.
Welcome, Emma!
Thank you, April, for having me on your blog! This is truly an honor for me.
Your book really touched my heart. I've also struggled with broken relationships. I think that's a topic just about everyone has more experience with than they want! Tell us a bit about your latest book. What was your inspiration?
Well, April, once upon a time, brokenness claimed so many areas of my life, and every one of those areas were relational in nature: bitterness and shame from past intimate relationships; wounds and scars from abuse; insecurities from relating with women I felt had it together when I did not; feelings of failure as a mother. It was all relationship stuff. When I realized that humanity tries to relate with one another in spite of their brokenness, God asked me to write about my own personal struggle with broken areas of my life. And voilà! Broken Umbrellas was born.
What was my inspiration? Let me just say, I feel most people are really bad at one thing or another in life like sports, or math, or sewing. For me it was relationships. Even becoming a Christian didn't save me from a broken marriage. And I kept asking myself, "Why can't I get this right?" And God showed me that when we have unhealthy hearts, we have unhealthy relationships. (That goes for friendship relationships, too.) Then he took me on an incredible 13-month journey that healed me in the most radical way. I wrote Broken Umbrellas because I don't believe I'm the only one who has struggled with relationships.
What inspired you to start writing in the first place?
God gets all the credit here. He says write, and I obey! And I'm always blessed when I do.
Where do you get your ideas?
One way God speaks to me is through the pages of his Word, and I have incorporated that into my children's series. Of course, my past brokenness and journey to healing prompted Broken Umbrellas, so a lot of "life research" went into that one. And I really enjoyed coming up with ideas for chapter titles. I loved your titles, too!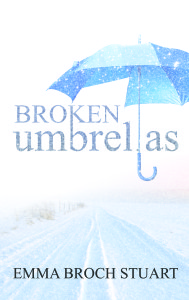 Do you write fiction, nonfiction, or both?
For now, I write nonfiction and children's books. I don't know where God will lead in the future, but my plate is pretty full with these genres.
I'm working with WhiteFire Publishing on a fun and inspiring piece called Barn Doors. Barn Doors is a collection of short stories about everyday life and how God speaks to me . . . and how I hear him. It releases next spring.
I also have a children's series with DeWard Publishing called The Keeper Series. The Windkeeper is the first in the series and looks to be ready for this fall. An illustrator has it as we speak, bringing my words to colorful life. The Starkeeper will follow, and The Rainkeeper will complete the series.
I find it fascinating to learn about other author's writing styles. Do you use an outline, or do you prefer to write by the seat of your pants?
There is no rhyme or reason to how I write. For example, with Broken Umbrellas I wrote the beginning to the middle and then took a few days to process all of that. Lots of tears as I relived those old wounds. Lots of grateful prayers for how far I've come. When I was ready to start where I left off, I felt led to write from the end and meet up in the middle. No outline, just wrote what leapt out of my heart and organized as I went along, which goes against my OCD for organizing, list making, and "going in order." I can totally get behind that! Outlines kill stories for me!
What are your interests/hobbies (outside of writing!)?
April, I'm a crafty kind of person and always have a project out on the craft table. I also like to visit my son and his family in France. And it may surprise you to know that I love to read! But then again, I don't know many writers who don't love to read.
I'm so glad you stopped by to visit with us. Before you go, let me ask one last question. You've mentioned God's Word as inspiring your writing. Would you share a Bible verse with us you find especially meaningful–and why it's so meaningful to you?
It seems my favorite passage changes as often as the rising of the sun. But let me share my favorite passage THIS week. Psalm 103:14 says "[God] remembers that we are dust." That is so powerful to me, and very humbling. And it has helped me extend grace more easily when I ponder this verse in relation to people who are difficult to love. Oh, I love that!
Where can readers find you on the web?
Blog/website: http://emmabrochstuart.com/
Facebook author page: https://www.facebook.com/emmabrochstuart
Twitter: https://twitter.com/EmmaBrochStuart
Email: emmabrochstuart@gmail.com
To order her book from your favorite online site in paperback or ebook form:
Amazon HERE
Barnes & Noble HERE
Thanks so much for stopping by, Emma!
My pleasure! Thanks again for inviting me.
Don't forget to comment below for your chance to win an autographed copy of her new release, Broken Umbrellas!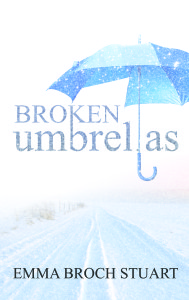 My review of Broken Umbrellas:
"Oh, but when we are covered with Gods umbrella, we are accepted and safe. We have but to step under, and His protection shelters us." Broken Umbrellas is a refreshingly transparent and heart touching re-telling of one woman's facing divorce–in marriage, in spirituality, in friendships, and family. Emma Brock Stuart walks us through her steps of healing and points the reader to the path of The Healer for the ultimate restoration. Highly recommended–MUST READ.
Read More
Some time back I interviewed Dina after reading her novel Dance from Deep Within (click here to read the interview again). Today, I'm excited to invite Dina as a guest poster to share about her new release, a young adult series called Valiant Hearts. I'm just starting Dauntless now, and it's excellent. Please give a warm welcome to author Dina Sleiman:
From Bethany House Publishers
Katniss Everdeen and Tris Prior, prepare to meet your historical counterparts!
 Hello and thanks for having me today. I would like to share with you about my YA inspirational medieval adventure/romance series. Yeah, that's a lot of adjectives. LOL. This series is pretty unique, especially in the Christian market, and so requires quite a bit of description. But let me start by sharing a little of how it came about. A few summers ago I saw a picture of a female knight, strong and courageous, bold and valiant, and I realized that somewhere in my many years of marriage and raising children, I had lost my fight.
And you know what? I wanted it back!
Meanwhile, I had been considering trying my hand at a young adult medieval romance series for several years, but I didn't have a strong idea. Quite a few more months would pass before everything came together for me. I was walking and praying about a series concept, when the BBC's new Robin Hood came to mind with its bold Maid Marian who is a crusader for the poor in her own right, its female Djaq, and its tough villainesses. That's when it hit me. Put strong, young medieval women in legendary male roles, et voila, my Valiant Hearts Series was born.
I'm so thankful for this opportunity to create strong and courageous role models for young women. I feel that all too often Christian girls are sent mixed messages. "You can be whatever you want to be, but you should be…" (insert small box of your denominational choosing here.) I want to inspire young women to be all that they can be and empower them to reach their full potential in Christ.
"What is a Valiant Heart heroine?" you might ask. A young woman who is both feminine and strong, vulnerable and tough, gentle and passionate. She is fearless, intelligent, and full of life. A heroine who contains within her both the tender beauty of a blossoming flower and the fierceness of a lioness. One who uniquely reflects her creator God and is willing to pursue her dreams with all her heart. A woman who is open to love, but not defined by a man.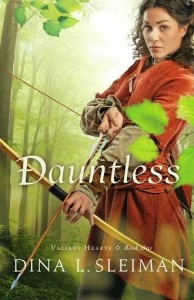 Each book in the Valiant Hearts Series will feature a strong, young medieval woman in a traditionally male role as she lives out a story of adventure, romance, and faith. The series is geared toward teens, but will appeal to adults as well.
Shown above is Merry Ellison, my heroine for the Robin Hood inspired Dauntless. Merry will go to any length to save the outlawed children of Ellsworth from the treacherous King John. Dauntless is available now online, as an ebook, and in local bookstores. Click HERE for more information.
In book 2, Chivalrous, Gwendolyn Barnes longs to be a knight, but such cannot be her fate, even in the Camelot inspired region where she dwells. Meanwhile, her father intends to use her as a marriage pawn. In this story that flips the Lancelot/Guinevere legend on its head, Gwendolyn struggles with issues of gender and worth as well as her faith in God. Chivalrous is available for pre-order online and will release in September. Click HERE for more info and to preorder.
My heroine Rosalind for book 3 (working title Relentless) has a role in book 2 as well. I'm picturing Katie McGrath from the series Merlin. She serves as Gwendolyn's handmaid in book 2, but in book 3 she will face her own adventure as she goes on crusade in search of redemption. I just started writing this one, and it will be fun to see where this story takes me.
And I have ideas for more: pirates, body guards, spies, even a quest!
I hope you will consider giving my Valiant Hearts Series a try, or perhaps purchasing it for some special young woman in your life! And please join me on my Valiant Hearts blog to stay in touch. http://valiantheartsseries.blogspot.com/
~~~~~~~~~~~~~~~~~~~~~~~~~~
Dina Sleiman writes stories of passion and grace. Most of the time you will find this Virginia Beach resident reading, biking, dancing, or hanging out with her husband and three children, preferably at the oceanfront. Since finishing her Professional Writing MA in 1994, she has enjoyed many opportunities to teach literature, writing, and the arts. Her debut novel, Dance of the Dandelion with Whitefire Publishing, won an Honorable Mention in the 2012 Selah Awards. Also look for her novels, Love in Three-Quarter Time, Dance from Deep Within, and her Valiant Hearts series with Bethany House Publishers. Dina serves as an acquisitions editor for WhiteFire Publishing as well, and she loves to teach at writers conferences throughout the US.
Read More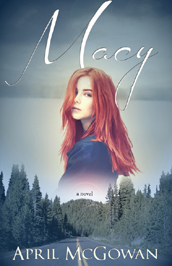 Hello! I've got wonderful news, we've scheduled a local book launch and signing party for MACY. What's a lunch party, you might ask? Well, it's a party to celebrate the release of a new book. I'll be doing a short reading, participating in a question and answer period, and visiting with folks. I'll have copies of my novels for sale, or you can bring your own, for a signing afterwards.
My assistant, Jac Nelson, has secured a location at a local church. We'll have refreshments, too (read free food). I sure hope you can come! If you could pop over to the Facebook announcement here, and let me know you're coming, I'd really appreciate it. We don't want to run out of snacks! If you don't do Facebook, that's okay, just let me know in the comments below and I'll count you IN.
Please come with a question in mind for me to answer.  I can't wait to visit with you (or meet you face-to-face) for the first time! Can you tell I"m excited?!?
WHEN: August 16th 2PM-4PM
WHERE: Calvary Chapel, 120 S Elliott Rd, Newberg, Oregon 97132 see map here
Bring your copies of JASMINE or MACY for me to sign, or there will be copies for your to purchase on site (cash or checks only).
Reviews of Macy have been so encouraging. It's wonderful to see where God has taken this idea and how Macy's story is touching lives. I feel so humbled by it all. The Lord is amazing, and I'm so grateful.  See you next month!
Read More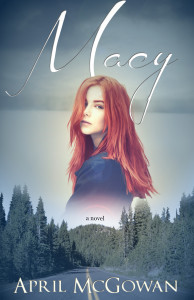 As with most things in life, I've learned to count on the unexpected. MACY is out and available for order via paperback or ebook NOW. This was supposed to be on Sunday–but, in honor of Father's Day…um…well, that's the story I'm sticking with! For Amazon hop here and for Barnes & Noble hop here.
In celebration of MACY's release, my publisher is offing Jasmine on the Kindle for 99cents on Friday! SO, if you haven't had a chance to read it, or would like to gift a copy to a friend, this is a great chance!
In further celebration, come hang out with me on Facebook here on Friday for book banter, chats and general fun. I'll share where I get the ideas for stories, as well as insights into character's lives. Stop by 10AM-5PM Pacific Time. If you can't make it by during those hours, I'll still be popping in Friday evening and Saturday here and there.
I'm running a contest in celebration as well! Help spread the word, and you might win your own copy of MACY for you or to share with a friend. The most entries wins the SIGNED copy of MACY! Second and Third amounts of entries will win ebook copies of MACY! In case of a tie for FIRST, SECOND or THIRD, each will win a copy of that level award. Winner's will be announced on Facebook, G+ and here on my blog on Friday June 20th. Winner must supply mailing address or email address to receive copies in due time. No private information will be shared with any outside parties, and April will not hassle you–ever. 🙂 I HOPE YOU WIN!
a Rafflecopter giveaway


Read More