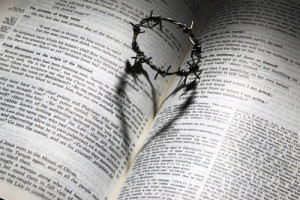 Chronic illness taught me what marriage means: sacrifice.
I've always loved romance. Even as a kid, the episodes of television I connected to the most had romantic elements. One of the first I can remember was an episode of the Incredible Hulk, where David's wife passes away…sniffle. Remember when he carried her through the hurricane after a car accident, desperately trying to save her? Oh. My. Heart. I was nine and devastated. However, the episode made an impact on my mind that stuck with me: Love came with risk and sacrifice. It still does.
Thirty years ago, my goal for a marriage partner was someone who shared my faith, someone who would want to be married forever, who I could be around without make-up on and still feel comfortable, and (this was the biggie) someone whose underwear I would be willing to wash by hand. That last one? Yeah. No idea where that came from…but 25 years in, I think it's a good check-off point. Although I have yet to do that, you never know where life might take you.
Or how soon it will take you there.
I didn't plan to be disabled by chronic illness. No one does. But, to be frank, statistics say 50% of people are temporarily or permanently affected by a chronic condition in their life—so when you draw the line, either you or your spouse is at risk.
Marriage comes about via romance and love, but romance is just part of the roller coaster ride. Marriage, once you're on board, becomes primarily about sacrifice and your willingness to lay down self—or not. When one of you is ill, the other ends up sacrificing their ideas, their personal goals, their dreams. And the one who is ill must do the same for the other. Being ill all the time can shift the focus to the illness's needs. This is natural for a time until you find your new normal, but then it must stop. Because if it doesn't, your marriage will become lopsided and your partner's needs will be of secondary importance. Before you realize it, your marriage will be in trouble.
God created Biblical marriage to be the combining of two into one. Illness and other circumstances can claw away at you, trying to separate the whole into two distracted, broken individuals. But you can't let it. No matter how tired or sick you are, it's possible to think of that other person before yourself. When you do that, it gets the focus off the illness and back on your relationship.
My husband and I have been married for close to 25 years. In our relationship we've been in a boating accident, been hit by a semi, survived college, survived poverty, had surgery, and more surgery, had sick kids, lost loved ones, and shared eight address across four states. We've faced a lot of trials in our lives, but none more debilitating than chronic illness. And yet, we are stronger together now than we were before. Not to say we haven't had rough moments or times we wished the burdens of illness could be completely removed from our lives. But when you face the hard trials and keep your eyes on the Lord, putting your dependence on Him rather than each other, you come out battered, bruised, but stronger than you were.
Chronic illness taught me that marriage is more about us than about me. It's about giving up selfish desires and teaming together in daily battles. It's about long conversations whenever and wherever we can grab them. It's sharing our joys, laying down selfish desires, building each other up, having each other's backs, and staying focused on the Lord and His plans for us. Because, even when life seems to be about illness, you have to do your best to still make it about the two of you. You have to be on the same side of the battle. It's you both against the illness. It's about our commitment to one another and God more than our commitment to our own happiness. It's about giving the other grace and showing mercy.
It is sacrificial love for one another.
John 15:12,13 (Jesus said) This is my commandment, that you love one another as I have loved you. Greater love has no one than this, that someone lay down his life for his friends. 

Read More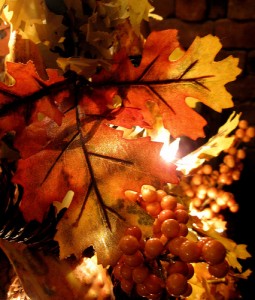 Here in the US it's Thanksgiving week. It's a time when a lot of people sit down and consider their lives and give thanks for what they have. I've struggled with this a lot since the diagnosis of my illness. It's hard for me to thank the Lord for things that other people don't have. Well-meaning people were telling me to be thankful I wasn't sicker. But, when I joined support groups for my disease, there were plenty of people who were more ill than me. Did I feel I was more blessed than them?
People thank God for their houses and cars and their health. They thank Him for their secure job, their wonderful marriages, and their perfect kids. I mean, we're told to count our blessings. But, what if what we think of as blessings aren't limited to these things?
There are millions and billions of people who don't have a laundry list of what the world would consider to be good things in their lives. They were just diagnosed with a scary disease, their spouses have betrayed them; they might be losing their homes, their jobs, their kids. Does this mean God doesn't love them as much as the guy in the big house in the fancy neighborhood next to you?
Very simply: no. God's Word says He loves His children and cares for them.
So, what if blessings aren't all about these things; what if the Father's 'good' is something different? His ultimate goal for us isn't that we live in cushy houses and have everything we think we want. Rather, it's having a personal, real, intimate relationship with Him.
Don't get me wrong—it's not bad to thank God for all the good things in your life—our hearts are to be grateful. But, we're told to be thankful in ALL things. Thankful for suffering? Yes. Thankful for heartache? That, too.
Think of this: if we're only thankful for the things we like, then when we hit on hard times (and there will be plenty) then we're going to be tempted to think that God is displeased with us. That maybe He doesn't love us as His word promises. That maybe He even hates us.
I can stand here today and say I'm thankful for my illness. I mean it. It's not easy to say—but it's true. I've seen a lot of blessings come out of this. I've met some amazing, encouraging people. I've been astounded by their faith in the Lord. Most importantly, I've become more assured than ever in the reality of the Father and His hand in my life.
So, as the song says, when we count our many blessings—maybe you should be thinking about the friends you've made during your trials; about your ability to come alongside others in their sufferings; and ultimately about the closeness you feel to the Father when He carries you through another day.
1 Thessalonians 5:16-18 Rejoice always, pray continually, give thanks in all circumstances; for this is God's will for you in Christ Jesus. (full text here)
John 3:16-21 For God so loved the world that he gave his one and only Son, that whoever believes in him shall not perish but have eternal life. For God did not send his Son into the world to condemn the world, but to save the world through him. Whoever believes in him is not condemned, but whoever does not believe stands condemned already because they have not believed in the name of God's one and only Son. This is the verdict: Light has come into the world, but people loved darkness instead of light because their deeds were evil. Everyone who does evil hates the light, and will not come into the light for fear that their deeds will be exposed. But whoever lives by the truth comes into the light, so that it may be seen plainly that what they have done has been done in the sight of God. (full text here)
Read More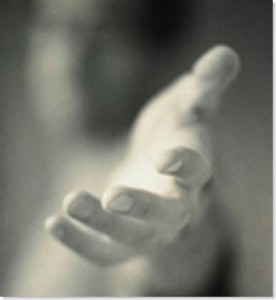 I took my son to see his specialist the other day. While we were sitting there, he played with his Lego men and another mom sat reading a book to her son. Across the room, a couple held their daughter and made little jokes. It's unspoken that we're all there for a reason—our kids suffer from some sort of gastrointestinal illness. As we pretended we were there for 'normal' reasons, a woman entered, pushing her disabled young son in a raised wheel chair. As soon as the door opened, the boy made himself known. He wailed in a most heart-wrenching way.
As she checked in at the receptionist's desk, his wails grew louder, more intense. He sobbed, screamed and then began a rasping gag. I surmised he had lung issues, with whatever other health issues he had. And he was one unhappy boy.
Everyone in the room immediately got quiet and tried looking at anything in the room except for the crying boy. My son's hands stilled over his toys but, instead of looking away, stared openly at the other boy, his own eyes filling with tears. Mine soon followed. He looked up at me, face full of fear mixed with compassion. We've had a lot of moments these past four years that have made the frailness of life very apparent to us—but seeing someone so young suffering really hit home with Seth.
The boy's sobs and rasps quieted as his very patient mother took off his coat and brushed her hands down his arms, adjusting his legs and shifting his Spongebob pillow behind his neck to make him more comfortable. It was then I noticed the boy's earplugs. As the patients were called, they left the room with relief. I have to admit, I was hoping for our turn—as the boy still had not quit crying and gagging on phlegm. I felt tense from his screams and it'd only been fifteen minutes—and then I looked at the mother's face. She seemed so alone. I wondered if she had anyone to lean on.
I put myself in her place, isolated, care-giving for her son all day long, and probably all night long as well. Exhausting. For them both.
Instead of acting like they weren't there, I engaged her in conversation past his wails and rasps. I asked if he had breathing problems, and she said he'd suffered a brain injury so his lungs and muscles didn't do what they were supposed to, to help clear things out. He was five. As she spoke, he calmed a bit and then another person entered the room and the door buzzer went off—and so did the boys cries.
I said, "He hates his chair, does he?" I don't know what made me think that. I remember my own son, hating his car seat so much that he'd scream the entire time he was in it. He wasn't uncomfortable, he wasn't hurting, but he hated it and would scream bloody murder.
Her eyes lit up. "Yes, he does. And loud noises, they frighten him." She motioned to the ear plugs. For a moment, we were just two mom's visiting, sharing notes about our boys. Then it was his turn, and she gave me a grateful smile and wheeled her son into their appointment.
I looked down at Seth, still sitting quietly, thinking. "That was hard, wasn't it?" I asked him, knowing full well he'd be thinking about the boy and how hard his life was for days. He nodded. "Let's pray for that mom and boy, okay?" And he nodded again. We took some time right there to pray.
It's our nature to avoid suffering. It's hard and scary and it makes us feel insecure. Life can be like that.  But I think worse than suffering, is pretending it doesn't exist. There are people in pain all around us, even if they aren't crying out—it'd do us all well to stop and listen, to be there and be compassionate. To come alongside them, a shoulder to lean on. And pray.
Romans 12:15  Rejoice with those who rejoice; mourn with those who mourn. (full text here)
Mathew 7:12 So in everything, do to others what you would have them do to you, for this sums up the Law and the Prophets. (full text here)
1 John 4:7-12  Dear friends, let us love one another, for love comes from God. Everyone who loves has been born of God and knows God. Whoever does not love does not know God, because God is love. This is how God showed his love among us: He sent his one and only Son into the world that we might live through him. This is love: not that we loved God, but that he loved us and sent his Son as an atoning sacrifice for our sins.  Dear friends, since God so loved us, we also ought to love one another.  No one has ever seen God; but if we love one another, God lives in us and his love is made complete in us. (full text here)
Read More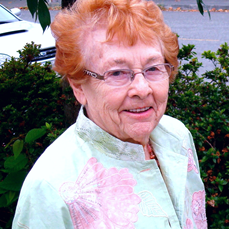 The past few years have been a struggle for my family health-wise. I've shared as much on my blog. This has made it hard for us to take vacations. But a couple months back, we planned one down to northern California, to see a good portion of our family—one of those being my Granny who, at the age of 96, was declining in health.
Unfortunately, we didn't get there in time, but were able to attend her memorial. And while I love to write and do pretty well with my fingers on the keyboard, I'm not much of a speaker. I mean, I do fine—but it's hard for me to talk in front of people, and especially difficult during such an emotional time. So, I waited until now.
I've been very blessed to have a number of grandparents in my life. I have four parents (due to remarriage), and were able to know most of their parents, and even a couple of their grandmother's.
Both Granny, and her mother, Grandma Lind, were instrumental in my life. My mother and I moved to northern California when I was ten. To say I was lonely is a huge understatement. It was just a few short months later that my mother met and married my step-father. And thus, I was thrust into a new family with grandparents and a brother and sister (who were out of the house by my arrival), aunts and uncles and cousins. I felt very uneasy, and didn't know what to expect.
Both Granny and Grandma Lind took me right into the family. If there were any doubts they had about me, I never knew it. As soon as my parents said, "I do" I was a grandkid and that was that. I can't tell you what it meant to me to be accepted so quickly.
Granny was expert in making just about anyone feel at home, and I did. So much so, that one time, when she was babysitting me, I noticed that the clock on the piano was an hour off (Daylight savings time had come and gone). So, I fixed it. She had a funny look on her face when I told her how I'd taken care of it for her. I had no idea that a professional needed to set that clock…that expensive mantle clock. But, after explaining it to me, it was never mentioned again. I discovered later it had been quite expensive to repair. I kept a clear path between that clock and me from then on.
She loved music, and during a period of time when I was taking piano lessons, let me come over and practice at her house. I'm sure she must have gotten pretty tired of hearing me play the same pieces over and over again (I use the word play loosely)—but she just smiled and encouraged me. I never really mastered it, I wish I had.
Granny loved clowns and had a collection of figurines and pictures. One Halloween, I was about thirteen, I decided to be a clown for trick-o-treating. My friends and I canvassed the whole town (it felt like) and I needed to use the bathroom. We were nearby Granny's house, so I knocked on the door. She answered and gave me a candy. I asked, "Can I use the bathroom?" Well, I'd never seen an incredulous look on her face before, but sure gave me one. When I stepped inside, she kindly asked me to leave, took me firmly by the arm and escorted me out, shutting and locking the door, flipping off the porch light. To say I was shocked didn't begin to explain my feelings. My grandmother had just tossed me from the house! As I was standing in the dark, wondering what happened, I realized she had no idea who I was. So, I started knocking again. After a minute, she flipped on the porch light, opened the door a crack and told me to go away in a very stern voice. Had I been the miscreant she took me for, I'm sure I would have turned tail and ran. Instead I said, "But, Granny, it's me, it's April!" She was just as relieved as I was. I apparently made a very convincing clown.
Years later, when I got engaged, she lovingly sat my fiancé and I down and asked what our plans were (we were pretty young). She was matter-of-fact, yet kind. And over the twenty plus years we've been married, unendingly supportive.
People at her memorial talked about her classy appearance (always dressed to the nines); her love of travel (was even asked by a native New Guinea man to be one of his wives); her love of sporty cars; how she walked in her faith every day of her life, reaching out to strangers and making them feel like a friend. She so did. But, for me, I'll always remember how she looked at this lonely ten-year-old girl and took her as one of her own—no questions asked—and loved her. Thanks, Granny.
Read More