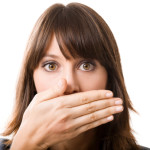 Do you find it hard not to offer advice or try to fix things—not to speak when someone is in need? I have to admit, I'm a reformed fixer. And if you know me personally, you know I love to talk!
In the past year, I've had the privilege to sit in silence next to friends and even a stranger here or there. In December, I was on the phone with a gal in customer service at my internet provider who really needed someone to listen to her. She mentioned it was the first Christmas for her and her kids since their divorce. She went on to tell me about their new apartment, their plans for the holidays, and how things were hard, but going better than she expected. She must have shared with me for fifteen minutes (I hope they weren't recording THAT call for quality assurance). After a while, she apologized for keeping me so long, but I told her it was okay, and I hoped she'd have a wonderful Christmas. After I hung up, my daughter came by my desk and asked who I'd been talking to. I told her I didn't know and she gave me the strangest look!
In other times this past year, I've had close friends sharing tough times or experiencing deep grief. In those instances as well, the best thing to do was for me to stay silent and listen, holding their hand and offering to pray with them.
When I was a kid, we'd drive past farmland with rows of trees and bushes planted. If I tried to see them all, they'd be this big blur. But when I focused on one at a time, I could see the straight rows they were planted in, and the pathways in-between. Slowing down to listen is like that. And oftentimes, when we are listening, God will speak to our hearts about how we can best be there for others.
James 1:19 My dear brothers and sisters, take note of this: Everyone should be quick to listen, slow to speak and slow to become angry…(full text here)
Read More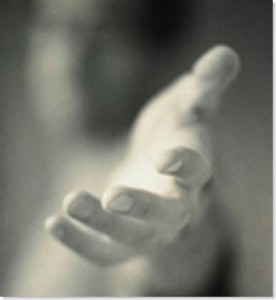 I took my son to see his specialist the other day. While we were sitting there, he played with his Lego men and another mom sat reading a book to her son. Across the room, a couple held their daughter and made little jokes. It's unspoken that we're all there for a reason—our kids suffer from some sort of gastrointestinal illness. As we pretended we were there for 'normal' reasons, a woman entered, pushing her disabled young son in a raised wheel chair. As soon as the door opened, the boy made himself known. He wailed in a most heart-wrenching way.
As she checked in at the receptionist's desk, his wails grew louder, more intense. He sobbed, screamed and then began a rasping gag. I surmised he had lung issues, with whatever other health issues he had. And he was one unhappy boy.
Everyone in the room immediately got quiet and tried looking at anything in the room except for the crying boy. My son's hands stilled over his toys but, instead of looking away, stared openly at the other boy, his own eyes filling with tears. Mine soon followed. He looked up at me, face full of fear mixed with compassion. We've had a lot of moments these past four years that have made the frailness of life very apparent to us—but seeing someone so young suffering really hit home with Seth.
The boy's sobs and rasps quieted as his very patient mother took off his coat and brushed her hands down his arms, adjusting his legs and shifting his Spongebob pillow behind his neck to make him more comfortable. It was then I noticed the boy's earplugs. As the patients were called, they left the room with relief. I have to admit, I was hoping for our turn—as the boy still had not quit crying and gagging on phlegm. I felt tense from his screams and it'd only been fifteen minutes—and then I looked at the mother's face. She seemed so alone. I wondered if she had anyone to lean on.
I put myself in her place, isolated, care-giving for her son all day long, and probably all night long as well. Exhausting. For them both.
Instead of acting like they weren't there, I engaged her in conversation past his wails and rasps. I asked if he had breathing problems, and she said he'd suffered a brain injury so his lungs and muscles didn't do what they were supposed to, to help clear things out. He was five. As she spoke, he calmed a bit and then another person entered the room and the door buzzer went off—and so did the boys cries.
I said, "He hates his chair, does he?" I don't know what made me think that. I remember my own son, hating his car seat so much that he'd scream the entire time he was in it. He wasn't uncomfortable, he wasn't hurting, but he hated it and would scream bloody murder.
Her eyes lit up. "Yes, he does. And loud noises, they frighten him." She motioned to the ear plugs. For a moment, we were just two mom's visiting, sharing notes about our boys. Then it was his turn, and she gave me a grateful smile and wheeled her son into their appointment.
I looked down at Seth, still sitting quietly, thinking. "That was hard, wasn't it?" I asked him, knowing full well he'd be thinking about the boy and how hard his life was for days. He nodded. "Let's pray for that mom and boy, okay?" And he nodded again. We took some time right there to pray.
It's our nature to avoid suffering. It's hard and scary and it makes us feel insecure. Life can be like that.  But I think worse than suffering, is pretending it doesn't exist. There are people in pain all around us, even if they aren't crying out—it'd do us all well to stop and listen, to be there and be compassionate. To come alongside them, a shoulder to lean on. And pray.
Romans 12:15  Rejoice with those who rejoice; mourn with those who mourn. (full text here)
Mathew 7:12 So in everything, do to others what you would have them do to you, for this sums up the Law and the Prophets. (full text here)
1 John 4:7-12  Dear friends, let us love one another, for love comes from God. Everyone who loves has been born of God and knows God. Whoever does not love does not know God, because God is love. This is how God showed his love among us: He sent his one and only Son into the world that we might live through him. This is love: not that we loved God, but that he loved us and sent his Son as an atoning sacrifice for our sins.  Dear friends, since God so loved us, we also ought to love one another.  No one has ever seen God; but if we love one another, God lives in us and his love is made complete in us. (full text here)
Read More