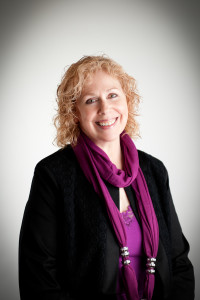 Elaine Marie Cooper is the author of Fields of the Fatherless, a historical fiction based on a true story from the American Revolution. She has also penned three historical romances: The Road to Deer Run, The Promise of Deer Run and The Legacy of Deer Run. Her passions are her family, her faith in Christ and the history of the American Revolution, a frequent subject of her fiction. She grew up in Massachusetts, the setting for many of her novels. Her new release is Bethany's Calendar, a memoir of her daughter's battle with brain cancer.
I recently read her new title. Here is my review: Bethany's Calendar is a touching memoir of a mother's last days with her dying daughter. It's woven with raw emotion, tragic moments, and unbreakable threads of Godly hope. Each chapter begins in Bethany's own words as excerpts from her journal, continues with the author's heartfelt, hard-earned experiences and memories, and closes with a thought or devotional, always pointing back to The Comforter of our sorrows for strength needed for the next day—or the next hour. A good book entertains, but an excellent book changes how we feel and offers a new perspective that unobtrusively works its way into our consciousness. This is such a book. A must-read for anyone dealing with cancer or chronic illness in their own lives or the lives of a loved one.
Please join me in welcoming Elaine!
Tell us a little about your background and how you became interested in writing. I think most authors confess to a childhood passion for writing. J My early attempts at the craft were an assortment of short fiction, poems, and a television manuscript! I'm sure they were quite amusing. I never thought this interest would lead to becoming a writer but the Lord kept leading me onto that path, regardless of my own plans.
What led you to write "Bethany's Calendar?" I have to say it was the Lord impressing the idea on my heart during praise and worship time at a writer's conference. I had no intentions of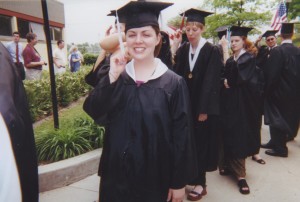 ever writing the painful saga of my daughter's battle with brain cancer. I thought I would only continue writing historical fiction. But like Bethany's illness changed her plans, God changed mine.
What is "Bethany's Calendar" about? It's the story of facing my worst fear: losing a child. It's also the story of how we helped her through that painful journey and how others in similar situations can be strengthened in their role as caregivers. This memoir is geared toward families dealing with serious illness, cancer sufferers, nurses, and friends of caregivers. I pray that what my husband and I learned during this crisis will give hope and help to others.
That must have been unimaginably hard to write. Reliving that painful time was at times excruciating. I had many prayer warriors lifting me up to help me through the writing of the chapters. What a blessing to feel the prayers of others.
In the book, you say " Be aware that many times, the people who you think would be the most supportive and helpful, will let you down in one way or another. If there are friends or family who are draining you of emotional energy, it is OK to keep them at a distance until you are capable of dealing with them." Why do you feel that way? I have spoken with others in similar circumstances and I receive nods of understanding. I feel that way because as the caregiver, you have to keep your patient the priority for your energy. If you allow others to sap your strength with their unhelpful behavior, you end up of hurting yourself as well as your loved one. But I also add that it is important to forgive. Usually these people are grieving as well. That's excellent advice. It's like on the airplane and you're told  in case of emergency to place your oxygen mask first and then help those around you.
What's the most important thing readers will learn from "Bethany's Calendar?" I pray that readers will see how faith in God can help them through the most dire of circumstances. Life is not easy but the Lord has promised us He will never leave us or forsake us. I also pray that caregivers will learn ways to be advocates for their loved ones who are ill. Every patient, weak from illness, needs a strong supporter who is willing to go to bat for them.
Now that you've shared about your journey with Bethany, do you have any upcoming plans for new novels? Yes, I'm working on a historical fiction set in Saratoga, New York in October of 1777. And in October of 1977. And no, it is not a time travel novel. 😉
Would you share a Bible verse that is particularly meaningful to you? A verse that means a great deal to me is 2 Corinthians 1:3-5 "Blessed be the God and Father of our Lord Jesus Christ, the Father of mercies and the God of all comfort. He comforts us in all our affliction, so that we may be able to comfort those who are in any kind of affliction, through the comfort we ourselves receive from God. For as the sufferings of Christ overflow to us, so our comfort overflows through Christ." HCSB 
A friend from church sent me these verses during Bethany's illness and it made such an impression on me. I realize now that the message of this passage of Scripture seems to have come full circle in writing "Bethany's Calendar," and I pray it brings comfort to others.
Finally, can you tell us when you're not writing, what do you enjoy doing? Being with my family. Crocheting. Going to quality movies. Drinking tea and eating scones. Oh, scones, tea and movies. I'm all over that. If you're ever in the PacNW, look me up 🙂 Thanks so much for joining us! I am so grateful you've taken the time to read this interview. And I pray that, should your family ever be impacted by cancer, that "Bethany's Calendar" will help you in some way through your difficult journey.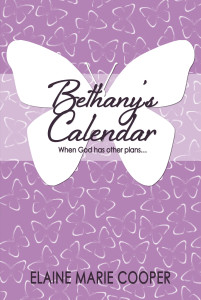 You can find Elaine Marie Cooper's novel, Bethany's Calendar on Amazon here http://buff.ly/12izRBy
Don't go yet! If you have any questions of Elaine or myself, don't forget to comment below!
Read More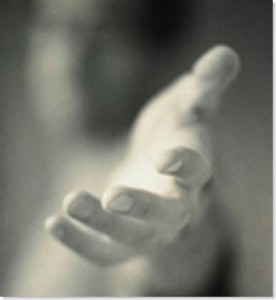 I took my son to see his specialist the other day. While we were sitting there, he played with his Lego men and another mom sat reading a book to her son. Across the room, a couple held their daughter and made little jokes. It's unspoken that we're all there for a reason—our kids suffer from some sort of gastrointestinal illness. As we pretended we were there for 'normal' reasons, a woman entered, pushing her disabled young son in a raised wheel chair. As soon as the door opened, the boy made himself known. He wailed in a most heart-wrenching way.
As she checked in at the receptionist's desk, his wails grew louder, more intense. He sobbed, screamed and then began a rasping gag. I surmised he had lung issues, with whatever other health issues he had. And he was one unhappy boy.
Everyone in the room immediately got quiet and tried looking at anything in the room except for the crying boy. My son's hands stilled over his toys but, instead of looking away, stared openly at the other boy, his own eyes filling with tears. Mine soon followed. He looked up at me, face full of fear mixed with compassion. We've had a lot of moments these past four years that have made the frailness of life very apparent to us—but seeing someone so young suffering really hit home with Seth.
The boy's sobs and rasps quieted as his very patient mother took off his coat and brushed her hands down his arms, adjusting his legs and shifting his Spongebob pillow behind his neck to make him more comfortable. It was then I noticed the boy's earplugs. As the patients were called, they left the room with relief. I have to admit, I was hoping for our turn—as the boy still had not quit crying and gagging on phlegm. I felt tense from his screams and it'd only been fifteen minutes—and then I looked at the mother's face. She seemed so alone. I wondered if she had anyone to lean on.
I put myself in her place, isolated, care-giving for her son all day long, and probably all night long as well. Exhausting. For them both.
Instead of acting like they weren't there, I engaged her in conversation past his wails and rasps. I asked if he had breathing problems, and she said he'd suffered a brain injury so his lungs and muscles didn't do what they were supposed to, to help clear things out. He was five. As she spoke, he calmed a bit and then another person entered the room and the door buzzer went off—and so did the boys cries.
I said, "He hates his chair, does he?" I don't know what made me think that. I remember my own son, hating his car seat so much that he'd scream the entire time he was in it. He wasn't uncomfortable, he wasn't hurting, but he hated it and would scream bloody murder.
Her eyes lit up. "Yes, he does. And loud noises, they frighten him." She motioned to the ear plugs. For a moment, we were just two mom's visiting, sharing notes about our boys. Then it was his turn, and she gave me a grateful smile and wheeled her son into their appointment.
I looked down at Seth, still sitting quietly, thinking. "That was hard, wasn't it?" I asked him, knowing full well he'd be thinking about the boy and how hard his life was for days. He nodded. "Let's pray for that mom and boy, okay?" And he nodded again. We took some time right there to pray.
It's our nature to avoid suffering. It's hard and scary and it makes us feel insecure. Life can be like that.  But I think worse than suffering, is pretending it doesn't exist. There are people in pain all around us, even if they aren't crying out—it'd do us all well to stop and listen, to be there and be compassionate. To come alongside them, a shoulder to lean on. And pray.
Romans 12:15  Rejoice with those who rejoice; mourn with those who mourn. (full text here)
Mathew 7:12 So in everything, do to others what you would have them do to you, for this sums up the Law and the Prophets. (full text here)
1 John 4:7-12  Dear friends, let us love one another, for love comes from God. Everyone who loves has been born of God and knows God. Whoever does not love does not know God, because God is love. This is how God showed his love among us: He sent his one and only Son into the world that we might live through him. This is love: not that we loved God, but that he loved us and sent his Son as an atoning sacrifice for our sins.  Dear friends, since God so loved us, we also ought to love one another.  No one has ever seen God; but if we love one another, God lives in us and his love is made complete in us. (full text here)
Read More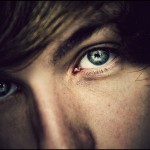 Comparisons happen in our minds all day long. How much more caffeine is in that 24 oz latte than the 16 oz? Is that spider bigger than the one I saw yesterday, or is that one of its many babies? If I use that super extensive homeschool curricula, will I churn out a gifted student poised to take on the world? (Can you tell we're getting ready for our first year of homeschooling through high school?).
Comparisons are natural—it's something our brain does without thinking about it. And that's where the danger lies. Our eyes. I might see a house that is larger than my own and think about all that extra space I could use and become discontent. Or, see that super in-shape person on TV and be tempted to feel badly about my body. In our subconscious state, comparisons can turn to coveting before we can blink.
When I first entered this flare-up of CVID last year, I had well meaning people say, "It could always be worse." Or, "You could be as sick as this other person, be grateful you're not them." I realized right then, that's not a good scenario. Because in comparing myself to others, ill or well, rich or poor, gifted or normal, I'm going to be tempted to do one of two things: I'll either gloat and feel self-righteous, or I'll wallow and start to feel sorry for myself. Both are sinful.
It's not an easy thing to do, to walk through this life and keep my eyes on God's plan and off of what is happening in other people's lives—to be objective. But, it's something worth striving for. God's got a different road for everyone to travel. It does Him a disservice if I'm always wishing I was someone else.
If you've been walking (reading) alongside me this past 18 months, you'll know I've been awfully sick. The good news this week is that I've been administering immunoglobulin replacement therapy for 6 months now, and I'm about 60% better than I was last year at this time. That is HUGE. I'm so grateful to God for treatment for my illness.
If you're suffering and are waiting for healing, please know that God hears your prayers—and He's got a plan for you. It might involve miraculous healing. It might involve being healed through modern medicine (for which I'm very grateful, because I'd be long dead from any number of things by now). But, whatever happens, whatever the path, He's on it with you. He promises that to His children. Keep your eyes on Him.
Deuteronomy 31:6 Be strong and courageous. Do not be afraid or terrified because of them, for the Lord your God goes with you; he will never leave you nor forsake you."
Hebrews 13:5 Keep your lives free from the love of money and be content with what you have, because God has said, "Never will I leave you; never will I forsake you." So we say with confidence, "The Lord is my helper; I will not be afraid. What can mere mortals do to me?"
Would you do me a favor? If you like what I've written, please share it with someone else 🙂 And I'd love to hear your comments and thoughts!
Read More