Chronic illness and pain really stink (or insert your own adjective here).  For the person suffering,  it's rough. It's hard to find empathy from others because to find empathy means you have to share about how you really feel, and that means opening yourself up to possible pity,  unwanted advice, or criticism. And when you find people who are good listeners, you risk wearing them out. So, if you've been at this for a while, you're cautious. You've lost people. But at least we know we need people. (I know this is a strange way to start out a post on Valentine's day but bear with me.)
Today I want to talk about the others. Our others.
For the spouse or significant other of the person with chronic illness, I want to tell you that the road is hard and isolating. Possibly just as much as the sufferer. I want to acknowledge your pain.
When illness hits one of you,  the other often goes unnoticed. People ask how the ill partner is and if they need anything, etc. What those outside the relationship (and sometimes the others themselves) don't realize is that, as a couple, both of you are hurting.  All the times you have found empathy? Your other is not even looking for it because they don't realize they need it. But they do.
This wasn't what your husband or wife—your other—signed up for.  It's in the vows—for better or for worse. When you're newly married, the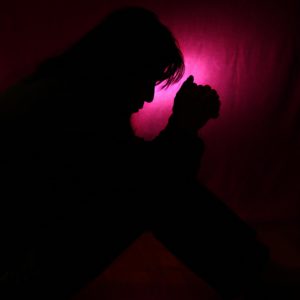 idea of worse isn't on the radar. Forgive me for speaking in generalities. There are people who marry someone with a current illness or disability and are a bit more prepared. I say a bit because our imaginations just can't do it justice: watching the one you love suffer is hard work. It's painful.
There's a certain amount of helplessness that occurs when your spouse becomes permanently hurt or ill and you can't do anything about it. You can't make them well, and you can't take away their pain. This doesn't change your desire to do so, though. You begin a fight you don't know how to win. That you can't actually win. Sorry.
It's maddening and frustrating. It's agonizing and life-altering. You get angry. Rightly so. It's not fair. Acceptance comes and goes like the tides. There's one thing no one seems to expect, though: Grief.
Grief is a daily part of the illness process for the sick/suffering—mourning who you aren't anymore, learning to adjust to the new normal, the new (less improved) you. It goes up and down like a roller coaster. One day you are managing, at the top, looking above the clouds, and the next you are building speed toward the bottom that's engulfed in fog, not sure if you're going to stop before you hit something.
It is also this way for your other.
You as a couple can't do the things you used to. Long strolls, spontaneous events, and big days packed with activities are done. It used to be about the two of you (and possibly your kids). Now, it's entirely about one of you and deciding on what can they manage. Doing things in succession is in the past. Maybe one or two hours, or a half of a day is possible, but long weekends of jumping from one thing to another are out. You, our other, are not now the equal partner, but the caregiver.
This is a huge shift. And it hurts.
Unless you're practiced in being self-sacrificing, it might become unbearable. As Christians, my husband and I count on the Lord giving us extra peace and strength and joy. The Holy Spirit has an unending supply. On our best days, we remember to pray and ask. On our worst? I'll just say it, those are the worst.
My message is this: It's important for us to realize that our significant other is suffering, too. Differently, but they are on a similar path that intersects yours. It weaves back and forth across your way, under you, around you in a pattern that reveals pain and love and hope and all that in between.
So while you need time to grieve, give your other the space to do so, too. It's real and necessary. It takes patience and love and forgiveness. For both of you. Every day. The good ones and the rough ones. You're really in this together. Talk to each other. Share your disappointments. Find your new path. And then find another new path. And another. Don't give up on each other. What is meant to be a curse, can turn into a blessing that ties you closer together than you ever imagined you could be with another person. It's not easy. But it's true.
To my other, my sweet husband: You are not forgotten. I see you. I see your sacrifices. I see the worry in your eyes. I see your pain. You are appreciated and I'm so grateful. I'm blessed that I can face this with you. You are by my side—and on tough days at my back pushing my wheelchair. Even so, you never make me feel disabled. You never make me feel less. You see me as I used to be, and through your eyes, I see myself in a new light. I don't know how you do that, but you do. I love you. Happy Valentine's day.
Read More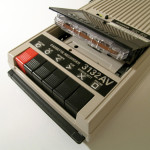 Last week I was honored to give the talk at my church's women's luncheon entitled Who We Are In Christ. I had many people tell me they were sorry they couldn't come, and others ask if I could send them a copy. I thought about posting the text of my speech here on my blog, but speeches don't read the same as they sound. As a result, I got to thinking about doing a recording for my blog. My sweet husband helped me record it and below is the result. You can listen online through my blog (just hit play) or you can download it. It's just about twelve minutes long.
Now, this was primarily written to women, but my husband feels that it translates well to men, too. However, I didn't change it to that end. So, if you are male, please don't think I forgot about you:) You just weren't the FIRST intended audience.
If you've ever been disappointed in life, if you've ever had to let go of a dream or the vision you had of yourself, then take a few minutes out of your day to listen.
After you listen, leave a comment and let me know what you think. Thanks!

If you'd like to save this to your computer, right click on the link below and select 'Save As…"
Biblical texts mentioned in my talk:
Colossians 2: 9-12
9 For in Christ all the fullness of the Deity lives in bodily form, 10 and in Christ you have been brought to fullness. He is the head over every power and authority. 11 In him you were also circumcised with a circumcision not performed by human hands. Your whole self ruled by the flesh was put off when you were circumcised by Christ, 12 having been buried with him in baptism, in which you were also raised with him through your faith in the working of God, who raised him from the dead.
2 Corinthians 12:9-10
 But he said to me, "My grace is sufficient for you, for my power is made perfect in weakness." Therefore I will boast all the more gladly about my weaknesses, so that Christ's power may rest on me. 10 That is why, for Christ's sake, I delight in weaknesses, in insults, in hardships, in persecutions, in difficulties. For when I am weak, then I am strong.
John 15:5-8
"I am the vine; you are the branches. If you remain in me and I in you, you will bear much fruit; apart from me you can do nothing. 6 If you do not remain in me, you are like a branch that is thrown away and withers; such branches are picked up, thrown into the fire and burned. 7 If you remain in me and my words remain in you, ask whatever you wish, and it will be done for you. 8 This is to my Father's glory, that you bear much fruit, showing yourselves to be my disciples.
Read More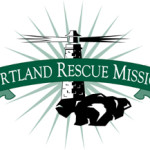 Oh happy day! It's June first! And that means my novel, Jasmine, will be released to your favorite digital format in two weeks! Mark the date: June 15th! If you don't have a digital reader, don't worry,  it will go to paperback in September (and I'll remind you of that when it happens).
Another announcement I'm excited to make is that I've partnered with Portland Rescue Mission's Shepherd's Door. Shepherd's Door is an amazing ministry that helps at-risk women and children get off the streets, gives them a safe place to live, and supports them during their physical and spiritual recovery from abuse, sex-trafficking, homelessness and drug abuse. They offer hope and grace. When I first approached them with the idea that I'd like to promote their ministry in my novel, they came back to me and said, "We'd love to make a landing page for your book on our web page."
Why? It so happens that my character, Jasmine, does a very similar job in my novel. Her heart aches for those untouchables here in the U.S. that we might look past on our way to shopping or eating out.  We often forget that those girls and young women aren't out there because they think it's an awesome place to be. Most are escaping a bad home-life–or they've been tricked, and now they are trapped in a lifestyle they don't think they can escape. The typical age of indoctrination into the sex trade here in the United States is twelve. Doesn't that feel overwhelming? The good news is, places like the Portland Rescue Mission gives them a safe place to turn to.
So, without further fan-fare, check out this link for Portland Rescue Mission (click here), and after you do, please donate to the women's and children's recovery. Your donation will make a huge difference in someone's life.
Read More