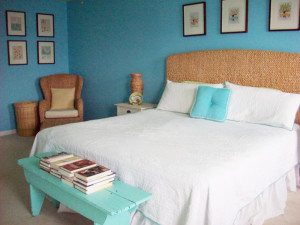 Fighting For Rest
For the past few months I've been learning to rest. Or fighting for rest. Sometimes it's hard to tell the difference!
Our society teaches us to fight. Fight for freedom. Fight for your rights. Fight illnesses. The best publicized battles have to do with cancer. Having that positive attitude of overcoming with cancer can oftentimes make the difference between life and death for the patient. It's good advice. However, resting is also good advice, so your body can recover.
Rest is not looked upon positively in the US. We're to push through, get stuff done, and overcome. But you can't overcome chronic illness. There's no cure. There's no end. So, what do you do with that???
There's not a lot of advice out there for the chronically ill. When all the info out there says FIGHT and push through and your body can't do that then fighting is often counterproductive.
Now, don't get me wrong. I don't mean roll into a ball and give up. I mean not forcing yourself to keep going when you know you shouldn't. Not fighting against your shell. Against your illness. Against your limitations.
Fighting is Hard Work
Fighting, mentally and physically, taxes your energy reserves. When you are chronically ill, you only have a small allotment of energy every day–and there's no daily consensuses on what that amount is. You could do four small tasks. You could do one big task. You might not be able to do any. For days.
But if you are fighting, you will do less. Trust me. I'm living it.
So for the past couple months I've been laying low. I'm recovering from years of this battle. I'm learning to rest. Which strangely enough also takes a fair amount of mental energy. Because at first, it felt like giving up. At first it felt like quitting. At first it felt like losing. Lazy. Worthless. Nothing. Sometimes it still does.
Lies.
I'm still working on my own self-expectations. An ongoing theme of this blog! That's a tough one. That's harder than everyone else's expectations all put together. But I'm getting there. I might never arrive–baby steps! This has taken a lot of prayer. A lot of submission. A lot of reliance on the Lord.
Do you know what I've learned? Sometimes it's harder to NOT FIGHT than to fight.
I thank the Lord that He's there, guiding this process and as I lean on Him, I'm learning more about His amazing providence, His loving supply for all my needs, and His wonderful grace.
Through Him, I can do abundantly more and less.
Jesus said, "Come to me, all you who are weary and burdened, and I will give you rest. Take my yoke upon you and learn from me, for I am gentle and humble in heart, and you will find rest for your souls. For my yoke is easy and my burden is light." (read here)
Read More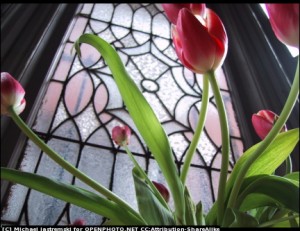 An email from a relative reminded me today that life is fragile. After watching his wife lay gravely ill in the hospital for the past week, its tenuous nature is more apparent than ever. He's openly sharing struggles and triumphs. And their appreciation for prayer is apparent. In the midst of their trials, which are tremendous, he's finding things to rejoice about.
Oftentimes, though, it's just the opposite. In talking with some whom I know are hurting, there seems a pervasive attitude that if they admit they have difficulties, this would cast some sort of shadow on God. They feel pressured to put on a happy face, not be sad, not grieve. I, myself, have been told this. Try as I may, it's been hard for me to understand. But I think I'm finally glimpsing where it's coming from.
We live in a sales orientated society. What can that product do for me? Watch out—if it doesn't do what I expect, then I won't buy it again.
I openly admit that my prayers haven't always been answered. God is not a magic genie. He's not my God because I can manipulate Him by saying certain words (seriously, do you want to worship a God you can manipulate?). I can pray, and if it's not in God's greater plan, whatever the reason, I won't have my prayers answered the way I want. Does that mean God doesn't love me? That I shouldn't tell people about it, because then, when we're sharing about God, they might not buy it?
Well, there's the problem. God is not for sale. The relationship He offers through belief in Christ is free. In fact, Christianity is the only free religion. Free of guilt, free of doubt, freedom of forgiveness—you don't have to work for it and you can't pay for it. Grace is given to all who ask.
My God is mighty. Jesus came to save the sinner, the frail and the poor, the weak and the sick. He did not come to save us out of our circumstances, but in the midst of them. And in those trials, thanks be to Him, we can have great peace.
Mark 2:17 On hearing this, Jesus said to them, "It is not the healthy who need a doctor, but the sick. I have not come to call the righteous, but sinners." (Full text here) 
Philippians 4: 4-7 Rejoice in the Lord always. I will say it again: Rejoice! Let your gentleness be evident to all. The Lord is near. Do not be anxious about anything, but in every situation, by prayer and petition, with thanksgiving, present your requests to God. And the peace of God, which transcends all understanding, will guard your hearts and your minds in Christ Jesus. (Full text here)
Read More