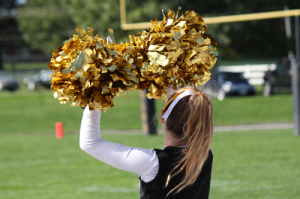 Hurrah! You Go! Get up! You can do it!
It's so important to surround yourself with people who not only hold you accountable (lots of folks love to do that!) but who make you feel like you're better after being with them.
Everyone needs cheerleaders in life. Not the phony kind who just say positive, surfacey things and make you feel sticky like a candy-cane that's been slobbered on by a dog and then dropped on a cat.
No. ((shiver))
Rather, real friends who know what you've been through, what you're capable of, and (more importantly sometimes) what you're not capable of. Those that cheer you on to get up. Those that hold you up when you're worn. The ones that not only hand you tissues when you're sad, but pass the popcorn when you're celebrating (well…for me it's popcorn, for you, it might be something else!).
Last Saturday I got to hang out at Oregon Christian Writers and even got to co-teach a workshop on encouraging writers their publishing journey. It was such fun–I love encouraging others to write. It got me thinking about how important being encouraged  really is. The Bible says in 1Thessalonians 5:11 Therefore encourage one another and build each other up, just as in fact you are doing.
In my novel, Macy, she's got some new friends who encourage her in times of biggest need. They walk through some of her toughest moments when she falls and help her get up again. And again.
In my life, I've had a lot of encouragers. The Lord seems to bring them to me when I need it the most. An unexpected text, a card in the mail, a good friend coming by with a coffee just to sit and listen.
Who encourages you in your life? Who helps you get up when you don't think you can anymore? A friend, a parent? Most importantly, do you encourage others?
I'd love to hear about the cheerleaders in your life, the ones that stood by your side and told you to get up, to keep going. You don't have to use their names, but I'd love it if you left me a comment below.
Read More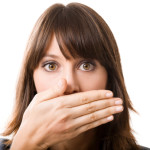 Do you find it hard not to offer advice or try to fix things—not to speak when someone is in need? I have to admit, I'm a reformed fixer. And if you know me personally, you know I love to talk!
In the past year, I've had the privilege to sit in silence next to friends and even a stranger here or there. In December, I was on the phone with a gal in customer service at my internet provider who really needed someone to listen to her. She mentioned it was the first Christmas for her and her kids since their divorce. She went on to tell me about their new apartment, their plans for the holidays, and how things were hard, but going better than she expected. She must have shared with me for fifteen minutes (I hope they weren't recording THAT call for quality assurance). After a while, she apologized for keeping me so long, but I told her it was okay, and I hoped she'd have a wonderful Christmas. After I hung up, my daughter came by my desk and asked who I'd been talking to. I told her I didn't know and she gave me the strangest look!
In other times this past year, I've had close friends sharing tough times or experiencing deep grief. In those instances as well, the best thing to do was for me to stay silent and listen, holding their hand and offering to pray with them.
When I was a kid, we'd drive past farmland with rows of trees and bushes planted. If I tried to see them all, they'd be this big blur. But when I focused on one at a time, I could see the straight rows they were planted in, and the pathways in-between. Slowing down to listen is like that. And oftentimes, when we are listening, God will speak to our hearts about how we can best be there for others.
James 1:19 My dear brothers and sisters, take note of this: Everyone should be quick to listen, slow to speak and slow to become angry…(full text here)
Read More