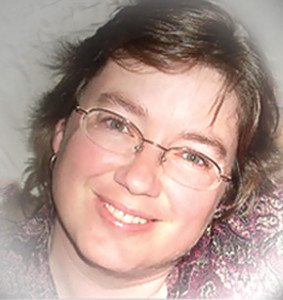 I just finished reading a new book by author Emma Broch Stuart called Broken Umbrellas. This book really touched my heart and brought about a healing in my life. I know it will touch you, too. Emma wants to share this book with as many people as possible and is giving away an autographed copy this week on my blog. I'll be doing a drawing next Wednesday from the pool of comments below–so don't forget to hop down there and say hello or ask her a question. She'll love getting to know you, too!
Please join me in welcoming author Emma Broch Stuart to my blog.
Welcome, Emma!
Thank you, April, for having me on your blog! This is truly an honor for me.
Your book really touched my heart. I've also struggled with broken relationships. I think that's a topic just about everyone has more experience with than they want! Tell us a bit about your latest book. What was your inspiration?
Well, April, once upon a time, brokenness claimed so many areas of my life, and every one of those areas were relational in nature: bitterness and shame from past intimate relationships; wounds and scars from abuse; insecurities from relating with women I felt had it together when I did not; feelings of failure as a mother. It was all relationship stuff. When I realized that humanity tries to relate with one another in spite of their brokenness, God asked me to write about my own personal struggle with broken areas of my life. And voilà! Broken Umbrellas was born.
What was my inspiration? Let me just say, I feel most people are really bad at one thing or another in life like sports, or math, or sewing. For me it was relationships. Even becoming a Christian didn't save me from a broken marriage. And I kept asking myself, "Why can't I get this right?" And God showed me that when we have unhealthy hearts, we have unhealthy relationships. (That goes for friendship relationships, too.) Then he took me on an incredible 13-month journey that healed me in the most radical way. I wrote Broken Umbrellas because I don't believe I'm the only one who has struggled with relationships.
What inspired you to start writing in the first place?
God gets all the credit here. He says write, and I obey! And I'm always blessed when I do.
Where do you get your ideas?
One way God speaks to me is through the pages of his Word, and I have incorporated that into my children's series. Of course, my past brokenness and journey to healing prompted Broken Umbrellas, so a lot of "life research" went into that one. And I really enjoyed coming up with ideas for chapter titles. I loved your titles, too!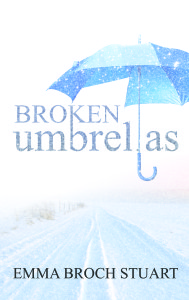 Do you write fiction, nonfiction, or both?
For now, I write nonfiction and children's books. I don't know where God will lead in the future, but my plate is pretty full with these genres.
I'm working with WhiteFire Publishing on a fun and inspiring piece called Barn Doors. Barn Doors is a collection of short stories about everyday life and how God speaks to me . . . and how I hear him. It releases next spring.
I also have a children's series with DeWard Publishing called The Keeper Series. The Windkeeper is the first in the series and looks to be ready for this fall. An illustrator has it as we speak, bringing my words to colorful life. The Starkeeper will follow, and The Rainkeeper will complete the series.
I find it fascinating to learn about other author's writing styles. Do you use an outline, or do you prefer to write by the seat of your pants?
There is no rhyme or reason to how I write. For example, with Broken Umbrellas I wrote the beginning to the middle and then took a few days to process all of that. Lots of tears as I relived those old wounds. Lots of grateful prayers for how far I've come. When I was ready to start where I left off, I felt led to write from the end and meet up in the middle. No outline, just wrote what leapt out of my heart and organized as I went along, which goes against my OCD for organizing, list making, and "going in order." I can totally get behind that! Outlines kill stories for me!
What are your interests/hobbies (outside of writing!)?
April, I'm a crafty kind of person and always have a project out on the craft table. I also like to visit my son and his family in France. And it may surprise you to know that I love to read! But then again, I don't know many writers who don't love to read.
I'm so glad you stopped by to visit with us. Before you go, let me ask one last question. You've mentioned God's Word as inspiring your writing. Would you share a Bible verse with us you find especially meaningful–and why it's so meaningful to you?
It seems my favorite passage changes as often as the rising of the sun. But let me share my favorite passage THIS week. Psalm 103:14 says "[God] remembers that we are dust." That is so powerful to me, and very humbling. And it has helped me extend grace more easily when I ponder this verse in relation to people who are difficult to love. Oh, I love that!
Where can readers find you on the web?
Blog/website: http://emmabrochstuart.com/
Facebook author page: https://www.facebook.com/emmabrochstuart
Twitter: https://twitter.com/EmmaBrochStuart
Email: emmabrochstuart@gmail.com
To order her book from your favorite online site in paperback or ebook form:
Amazon HERE
Barnes & Noble HERE
Thanks so much for stopping by, Emma!
My pleasure! Thanks again for inviting me.
Don't forget to comment below for your chance to win an autographed copy of her new release, Broken Umbrellas!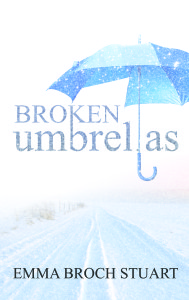 My review of Broken Umbrellas:
"Oh, but when we are covered with Gods umbrella, we are accepted and safe. We have but to step under, and His protection shelters us." Broken Umbrellas is a refreshingly transparent and heart touching re-telling of one woman's facing divorce–in marriage, in spirituality, in friendships, and family. Emma Brock Stuart walks us through her steps of healing and points the reader to the path of The Healer for the ultimate restoration. Highly recommended–MUST READ.
Read More
On Monday January 5th, Maxine Marsolini and Jeannie St. John Taylor interviewed me for their radio program, The River. If you missed the live broadcast you can listen to it below. We chatted about MACY, healing fiction, marriage, forgiveness, challenges and hope. I had a wonderful time. Thanks to Maxine and Jeannie for being such wonderful hosts!

Check Out Current Events Podcasts at Blog Talk Radio with
KRVR
on BlogTalkRadio
Read More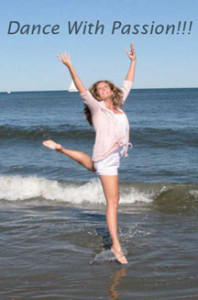 I love getting to know authors–and I love books. Every now and then, when I read a new book that connects with me, I'm going to share it with you! It just so happens, I have another author I would love to introduce you to. Please join me in welcoming author Dina Sleiman!
Dina, what inspired you to start writing? Not to sound trite, but I felt called to writing. I always loved reading and writing, and I studied writing in college and grad school, but I didn't get serious about it until my mid-thirties when I felt God leading me to write my first novel.
How long did it take you before you were first published? From the time I started my first novel until it was published was five and a half years.
Do you write fiction, nonfiction, or both? I guess you could say I write both, but fiction is my true love, and my published books are all fiction.
Do you use an outline, or do you prefer to write by the seat of your pants? I'm a mixture. I like to get started on the book organically and meet the characters. I'll write in random order whatever I see and hear going on in my head. But after that initial writing spree, I sit down and plot the book to the end, usually in synopsis form. From that point on, I stick pretty close to my plan.
Where do you write? I like to write curled up with my computer on my lap, either on the couch in the sunny living room or on my bed.
What are your hobbies/interests (other than writing)? I love dance and theater. Right now I'm in my glory choreographing and directing the dance for an entire musical at my son's middle school. I also run a worship dance team at my church and lead worship for children's church once a month, which is always at least as much dancing as singing.
Do you consider yourself to be an introvert or an extrovert, and how do you think that affects your writing? I am definitely an introvert and desperately need my time alone. For writing, this works out great because I'm perfectly happy with the company of the imaginary people in my head for extended periods of time. When I really get in the writing zone, I have to warn my family to remind me to do stuff like cook dinner and pick up the kids from their lessons.
Tell us a bit about your latest book. What was your inspiration? My latest book to be published is Dance from Deep Within, although I actually wrote this one between 2009 and 2010. It is pretty unique, so it took a while to find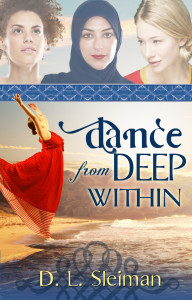 the right publishing home. The novel is about a veiled Muslim woman who bonds with a bi-racial hippie chick and a blond Christian ballerina over a group project for college. The book is full of drama, humor, and romance, but is ultimately about how the three girls are changed by their relationships with one another. My husband is from Lebanon, and I always wanted to write a book with a Muslim character. But the specific inspiration for this one came when I saw a particularly stylish young Muslim woman in the parking lot of a grocery store in Sidon wearing a red mini-dress with a black long sleeved top, black leggings, and a black veil. You can order Dina's latest book here
What project can we look forward to seeing next? I'm very excited to share that I will have a young adult medieval series releasing with Bethany starting in spring 2015. This goes back to my roots. My first novel was a medieval coming of age story geared toward younger women, but at the time I was told that the medieval era was not marketable in the Christian publishing world. As it turns out, it works fine for a young adult audience, and I was very happy to make that subtle switch. The series actually crosses over to the "New Adult" audience as well. It's called Valiant Hearts, and each novel will feature a strong heroine. Book one, Dauntless, is a Robin Hood type story with a female lead.
If you've written other books, could you please list their titles or series name? Dance of the Dandelion and Love in Three-Quarter Time. Both are available through online distributors.
Where can your readers go to connect with you online? 
My web page at http://dinasleiman.com
On Facebook at https://www.facebook.com/authordinasleiman
On Twitter at https://twitter.com/DinaSleiman1
And on Pinterest at http://www.pinterest.com/dinasleiman/
Here's my five star review of Dina's novel, Dance From Deep Within
Dina Sleiman paints a clear picture of the oft clashing cultures of Christianity, Humanism and Muslim and offers us three strong young women who must, for the sake of a class, work together to investigate each other's religions. D.L Sleiman does an excellent job of respectfully delving into each one, revealing their strengths and weakness in clear, honest investigation. The characters of Allie, Rain, and Layla feel real and deep. As each of them goes about sharing about their upbringings, their families and their trials and blessings from their own perspectives, the reader is given an empathetic look into the stresses and pressures each culture applies.
Writing a novel from three different points of view is no easy task–but the author does so seamlessly. I was never left feeling that one character got more page time than another. Having grown up in a cultural area heavy with Christian, pagan and humanistic beliefs, I can say she did a great job portraying those cultures. And having only heard what the media portrays as truth from a Muslim perspective, I found that introduction honest and respectful. All in all, Sleiman used a gentle, respectful, loving hand to guide the reader into areas they might never have tread before.
This book was heart-touching and real, examining the struggles we all have in connecting respectfully to one another–and how we can honestly share our faith in a true, loving, impactful way. I'm looking forward to the next book in the series!
Thanks so much for joining us, Dina. Please be sure to check out Dina's books and leave a comment or question below!
Read More
Today I have the pleasure of introducing you to my friend and fellow WhiteFire Publishing author, Susie Finkbeiner. Susie's second novel, My Mother's Chamomile, just released to rave reviews. I've recently started reading it–and it's riveting. You're going to want to read it, too. Be sure to leave a comment or question for Susie–and we'll be doing a book drawing for a copy of the ebook version of My Mother's Chamomile a week from today–YOU COULD WIN IT!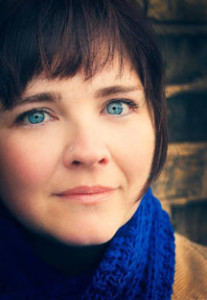 Welcome Susie! Would you share what inspired you to start writing?  My grandma gave me this little journal when I was in third grade. It was powder blue with little teddy bears all over it. I still have it somewhere. If I think back, that was the beginning of my writing. I wrote stories about my friends. Drew pictures of us sipping tea. Made up stories about horses that could talk. Really, it was a way for me to escape a little. I loved it. I've been making up stories ever since. Recently, though, I haven't written any talking horses into my stories.
How long did it take you before you were first published? Oh, goodness. Years. Years and years. I was twenty-eight when a play I'd written was published. When I started work on my first novel, what would become Paint Chips, I had no idea that I'd ever submit it. From the first word typed to the day Paint Chips released, it was just about three years. Maybe even more.
Do you write fiction, nonfiction, or both?  I typically stick with fiction. It feels much more natural for me. Quite honestly, it's safe. For most of my life, fiction has been my defense mechanism. It's worked for me pretty well thus far.
Where do you get your ideas?  Everywhere. I see someone quirky at the grocery store and follow them around, listening to the way they speak, studying the way they walk. Don't worry, I'm smooth about it. Usually, at least. I watch documentaries. Those are absolutely bursting with possibilities. Oh! And church! Church is a fabulous place for inspiration to hit me.
How much research, if any, do you do when writing a book?  It really depends on the book and subject matter. For My Mother's Chamomile, I had to contact funeral directors for interviews and a tour of the funeral home. I read books and watched, probably ten to fifteen documentaries. I interviewed family and friends about their experiences. I committed hours upon hours to learning as much as I could about the funeral business and end of life matters. I'm so glad I took the time.
Do you use an outline, or do you prefer to write by the seat of your pants?  The more I write, the more I value my notes. I wouldn't consider myself an outliner. I'm far too disorganized and rebellious for that. I do, however, have a list of things that will happen in the story. After the first draft, I take scissors and tape and turn the thing into a patchwork quilt. It's messy and emotional, but it works for me.
Where do you write?  Wherever I can find a place to set my laptop. In my house, I sit at my desk in the kitchen. Afternoons when my boys are in school, I go to a coffee shop. Really, though, I can get the work done anywhere.
What are your hobbies/interests (other than writing)?  I love music. I'm not necessarily the best at piano or guitar, but I sure love playing and singing. It's relaxing. It gets creative juices flowing. I'm also an avid reader. It's one addiction I'm not likely to fight off.
Do you consider yourself to be an introvert or an extrovert, and how do you think that effects your writing?  You know, I think I'm a little of both. Strange, right? I love getting to know people and I really enjoy being in front of an audience. However, I truly cherish my quiet time. I can be with people to a certain extent, but then I really need to be alone to recharge. I think it does effect my writing in that I can handle the quiet, focused time it takes to put together stories. My outgoing side makes it easy for me to connect with others who can help me research. I guess sometimes it really is good to be a little in the middle.
Tell us a bit about your latest book. What was your inspiration?  My Mother's Chamomile is a novel about a family of funeral directors. They have poured out comfort and mercy on just about every one in their small town. But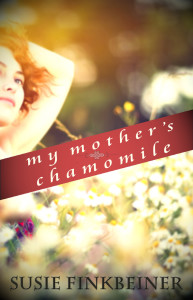 when tragedy strikes their family, they need to accept mercy from others. The inspiration for this book came from my experience with my husband's grandma, being with her when she died. Seeing the wonderful Hospice nurses and kind funeral directors inspired me. I wanted to write their story because, really, it's everyone's story.
What project can we look forward to seeing next?  I'm actually pretty secretive about current projects. I like to keep them undercover until I know for sure where they're going. I will tell you this, it's very different from my other two novels. I really love it so far!
Is there a subject you've longed to write about, but haven't had the chance?  I have this novel that I started several years ago, after the earthquake in Haiti. It's the story of different people who survived and what brought them all together. I've got a good portion of it finished, but I'm not a good enough writer to finish it yet. I need to learn more about the craft to really give it its due.
Where can your readers go to connect with you online?  My web page at www.susiefinkbeiner.com my blog at  www.susiefinkbeiner.wordpress.com, I'm on Twitter @SusieFinkbeiner and Facebook  Susie M. Finkbeiner ~ Novelist
Where can readers go to find your latest release? They can hop on over to Amazon http://www.amazon.com/My-Mothers-Chamomile-Susie-Finkbeiner-ebook/dp/B00IC8E530/ref=zg_bsnr_7588886011_1
Thanks so much for spending time with us here today! And readers, don't forget to ask Susie a question or leave a comment below to enter the drawing! You could win a ebook copy of Susie's latest book!
Read More