On Monday January 5th, Maxine Marsolini and Jeannie St. John Taylor interviewed me for their radio program, The River. If you missed the live broadcast you can listen to it below. We chatted about MACY, healing fiction, marriage, forgiveness, challenges and hope. I had a wonderful time. Thanks to Maxine and Jeannie for being such wonderful hosts!

Check Out Current Events Podcasts at Blog Talk Radio with
KRVR
on BlogTalkRadio
Read More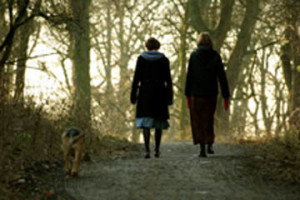 I've been thinking about vulnerability lately. Our society doesn't like being vulnerable. We admire strong people, go-getters. We don't gravitate toward the weak, to exposed underbellies or chinks in armor.
As babies, we come into the world trusting and ready to learn. Unfortunately, for many including myself, some of the first hard lessons we learn are that people let you down, betray you, hurt you, and you'd better face the world as a boxer–your guard up, ducking and weaving for cover.
There are all kinds of games people play to keep themselves safe. They build barriers, hiding behind forced smiles and platitudes. How are you? You're fine. Even if you're not. Then they go on to act one way with one person, and differently with another. They become evasive and non-committal. They only let a few in past the walls…and secretly they're pretty certain those folks are going to let them down any minute. In fact, a lot of people are subconsciously waiting to be let down, and might even orchestrate events to prove it. In doing so, they get the result they were so worried about getting.
But being vulnerable doesn't have to mean we're weak. If you think about it, being vulnerable goes against our grain. It's hard work to keep those barriers down. Now, I'm not talking about exposing yourself to people who have hurt you in the past, tossing your pearls before swine. On the contrary, I'm talking about going deeper, trusting more, sharing more honestly with those closest to us, and then branching out.
Does that make you edgy? Do lots of reasons not to let your guard down race through your mind? What about that last time you counted on someone and they let you down? But what about that last time someone didn't?
That's where the Lord has been taking me these past few weeks, and it made me plenty edgy. He's been revealing this weakness in me, turning it to a strength through my submitting it to Him. It's been hard, but very good, too. God's pretty amazing that way, using all our brokenness to reveal His love and His glory. His amazing strength.
Jesus knew what it meant to be vulnerable. He made himself available to people of all walks, made himself approachable, and knew what it was like to have those closest to him forget him, deny him, even betray him unto death. But those he was vulnerable with, those he loved freely were changed forever. Imagine for a moment your Savior was unapproachable, closed off, unsympathetic–would you be be drawn to him for any length of time?
Thankfully we have a High Priest who has experienced every part of this life right along with us. Hebrews 4: 15-16 says:  Therefore, since we have a great high priest who has ascended into heaven, Jesus the Son of God, let us hold firmly to the faith we profess. For we do not have a high priest who is unable to empathize with our weaknesses, but we have one who has been tempted in every way, just as we are—yet he did not sin. Let us then approach God's throne of grace with confidence, so that we may receive mercy and find grace to help us in our time of need.
Is there someone in your life you need to let down your walls for, reach out to, walk closer with? I encourage you to do so. Our journey is much too short to spend it alone.
Read More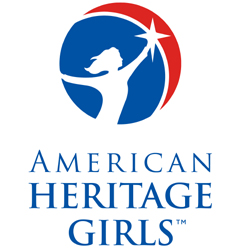 At this time of year there seems to be a huge ramping up of all our obligations.  It's especially true of parents with older children—there's always somewhere to go, or someplace to be.  I have many friends who are reevaluating their schedules for next year now.  My advice is to wait until the fire cools before cutting and running!  For some reason, American Heritage Girls often shows up on that list of obligations, along with other valuable programs.  But, I disagree—I don't think of AHG as an obligation, I think of it as a God given opportunity.
A few years ago, when my daughter was in 2nd grade, I felt she had a lack of good close friends.  She had one or two, but she's a very social girl, and I wanted to give her another opportunity to meet girls of like-minded faith (Christian), and get her plugged into a good program that offered Christ-like values and encouraged service.  That's when we heard about our church sponsoring an American Heritage Girls troop.  I'd never heard of them before, so I did some research.  They not only taught life skills, they focused those skills with Christian guidelines.  I liked that. They taught that family is a God given blessing—not something to try to "do" in-between career choices.  They made service to the community a reality, not just an ideal.  They encouraged the girls to make life long friendships, in a deep and lasting way.  Their oath: "I promise to love God, cherish my family, honor my country and serve in my community," is real and lasting and meaningful.
As I got to know the program better, through our involvement, I noticed too that the leaders weren't committed just for their own daughter's sake, but had a heart concern for the well being of not just the girls, but for each of their families as well.  I noticed that the program isn't only a program, it's a ministry.
By our second year, I'd moved into a leadership position.  Albeit, my personal gifts don't involve teaching children (unless they are my own), but that didn't mean I couldn't help.  I found a position I enjoy—registrar.  It's a good fit for me and my busy schedule, but also helps our troop in a big way several times a year.  Every year I try to encourage others to find their niche at AHG and help, because, again, it's not just a program, it's a ministry.
I've seen my daughter and my family blessed by our involvement with AHG.  When we've gone through trials, other leaders have stood by me and prayed with me.  And I've had the privilege to do that for others well.  Both my daughter and I have made some wonderful friendships there—friendships that will grow and stand the test of time because they are seeded in faith.
While there are other things we CAN commit to throughout the year, we've chosen to stand by our commitment to American Heritage Girls, and say "no" to other opportunities because of the value AHG is to our family, and because we believe in their mission to grow up women of integrity.  In this day and age, when integrity is lacking in every area of our American lives, I find that a true blessing.
Read More