On Monday January 5th, Maxine Marsolini and Jeannie St. John Taylor interviewed me for their radio program, The River. If you missed the live broadcast you can listen to it below. We chatted about MACY, healing fiction, marriage, forgiveness, challenges and hope. I had a wonderful time. Thanks to Maxine and Jeannie for being such wonderful hosts!

Check Out Current Events Podcasts at Blog Talk Radio with
KRVR
on BlogTalkRadio
Read More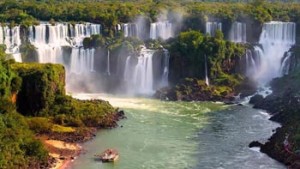 So, first things first. Thanks so much to everyone who emailed, private messaged and posted on my blog about their MUST SEE ideas (that thing or person you needed to see before you lost your sight). I have a huge list of ideas to sift through–everything from family member's faces to amazing locales. I might use yours in my next novel! I'll have all of your ideas and your names listed in the back of the book–maybe your ideas will inspire someone else to think about a part of their life they've been putting off or missing. Wouldn't that be something?
And now, that randomly drawn winner of the contest is STEPHANIE SPATH. I'll be contacting you via email soon! WOOT!!! Congratulations!!! (The waterfall photo is in her honor!).
I

n other news: I'm being interviewed by the amazing Maxine Marsolini and Jeannie St. John Taylor on their blogtalkradio show, "The River." Join me Monday, January 5th at 11AM (click HERE for the link to the live broadcast). I hope you'll join us. There's a fun question and answer time you can take part in. Here's the blurb:
April McGowan loves to write healing fiction. Her novel, Jasmine, was a debut finalist for the 2014 Carol Award. Today Maxine and Jeannie will be talking with April about her latest book, Macy. Macy longed for independence her whole life. Later, after being abandoned in a diner, and pregnant, she realized marrying to escape might not have been the best plan. The choices Macy wrestles with are things many of us wrestle with, too. Fiction touches real life.
I hope you can join us! If you're otherwise engaged, be sure to check back and I'll have the link in my next blog post.
Read More