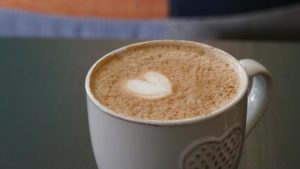 Yesterday I took some time to ponder this past year. I began compiling a mental list of things that happened in 2016. There were so many blessings.
However, I was quite startled to see a different account on social media. There are more memes and gifs of 2016 blowing up, being burned, and stomped out of existence than I ever remember seeing before of any years in the past. "Good riddance," was the tamer of most sentiments.
The United States presidential run, the loss of life to terrorism, and the deaths of entertainment icons seem to be garnering the most outrage right now. I'm upset about those things, too, don't get me wrong. But, I'm always left wondering as we watch remembrance lists of those who have died in the entertainment industry about the others who died. Those in less auspicious careers in ministry, literature, arts and sciences who are even more impactful in our daily lives that no one bothers to compile a list about because they aren't famous. Or even more importantly, our own loved ones.
And even as I'm pondering these things, and the struggles I've faced this year with illness and disability, with loss and unexpected occurrences, I'm still overcome with a spirit of gratitude.
Every day is, truly, a gift. Lest that sound trite, know I spend many hours of those days in bed from illness, but still, they are gift I'm thankful to have.
So as I think back over 2016, the losses aren't in the forefront of my mind as much as the gratefulness for what has happened. In 2016, after homeschooling her for her whole school career, we graduated our daughter from high school and she stared college. We've watch her grow greatly in maturity and responsibility—in compassion and grace. My son entered the last year of middle school, started a blog, grew many inches, and has become a source of comfort when I'm not feeling my best. Despite losing his closest local friends to an out-of-state move, he has found joy and grown in his sense of humor, and is finding new connections. My husband and I grew closer to God through trials and deepened our intimacy with our Savior and one another. I'm grateful for my sister-in-law, the blessing she is to us, and that she's someone I can count as sister and friend. I'm thankful I got to see all my parents this year and made sweet memories with them. Daily, I'm blessed by good friends and sisters in Christ in countless ways—but mostly by their prayers and words of encouragement.
So, while life moves on, trials come and deep losses are experienced, I'm still grateful to the Lord for the blessings He brings, for the strength He extends, and for the small, sweet moments I enjoy in His company.
I hope and pray that each of you can look back and see pockets of unexplainable joy and peace that Jesus has brought to you despite your circumstances. And I pray that in the coming year you will be even more mindful (as I'm practicing at!) of seeing His gentle, guiding hand in all the hours of your days.
May the Lord bless you and keep you.
Read More