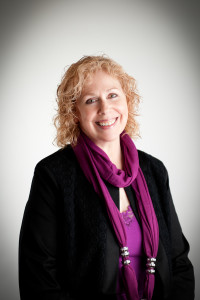 Elaine Marie Cooper is the author of Fields of the Fatherless, a historical fiction based on a true story from the American Revolution. She has also penned three historical romances: The Road to Deer Run, The Promise of Deer Run and The Legacy of Deer Run. Her passions are her family, her faith in Christ and the history of the American Revolution, a frequent subject of her fiction. She grew up in Massachusetts, the setting for many of her novels. Her new release is Bethany's Calendar, a memoir of her daughter's battle with brain cancer.
I recently read her new title. Here is my review: Bethany's Calendar is a touching memoir of a mother's last days with her dying daughter. It's woven with raw emotion, tragic moments, and unbreakable threads of Godly hope. Each chapter begins in Bethany's own words as excerpts from her journal, continues with the author's heartfelt, hard-earned experiences and memories, and closes with a thought or devotional, always pointing back to The Comforter of our sorrows for strength needed for the next day—or the next hour. A good book entertains, but an excellent book changes how we feel and offers a new perspective that unobtrusively works its way into our consciousness. This is such a book. A must-read for anyone dealing with cancer or chronic illness in their own lives or the lives of a loved one.
Please join me in welcoming Elaine!
Tell us a little about your background and how you became interested in writing. I think most authors confess to a childhood passion for writing. J My early attempts at the craft were an assortment of short fiction, poems, and a television manuscript! I'm sure they were quite amusing. I never thought this interest would lead to becoming a writer but the Lord kept leading me onto that path, regardless of my own plans.
What led you to write "Bethany's Calendar?" I have to say it was the Lord impressing the idea on my heart during praise and worship time at a writer's conference. I had no intentions of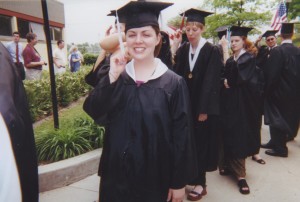 ever writing the painful saga of my daughter's battle with brain cancer. I thought I would only continue writing historical fiction. But like Bethany's illness changed her plans, God changed mine.
What is "Bethany's Calendar" about? It's the story of facing my worst fear: losing a child. It's also the story of how we helped her through that painful journey and how others in similar situations can be strengthened in their role as caregivers. This memoir is geared toward families dealing with serious illness, cancer sufferers, nurses, and friends of caregivers. I pray that what my husband and I learned during this crisis will give hope and help to others.
That must have been unimaginably hard to write. Reliving that painful time was at times excruciating. I had many prayer warriors lifting me up to help me through the writing of the chapters. What a blessing to feel the prayers of others.
In the book, you say " Be aware that many times, the people who you think would be the most supportive and helpful, will let you down in one way or another. If there are friends or family who are draining you of emotional energy, it is OK to keep them at a distance until you are capable of dealing with them." Why do you feel that way? I have spoken with others in similar circumstances and I receive nods of understanding. I feel that way because as the caregiver, you have to keep your patient the priority for your energy. If you allow others to sap your strength with their unhelpful behavior, you end up of hurting yourself as well as your loved one. But I also add that it is important to forgive. Usually these people are grieving as well. That's excellent advice. It's like on the airplane and you're told  in case of emergency to place your oxygen mask first and then help those around you.
What's the most important thing readers will learn from "Bethany's Calendar?" I pray that readers will see how faith in God can help them through the most dire of circumstances. Life is not easy but the Lord has promised us He will never leave us or forsake us. I also pray that caregivers will learn ways to be advocates for their loved ones who are ill. Every patient, weak from illness, needs a strong supporter who is willing to go to bat for them.
Now that you've shared about your journey with Bethany, do you have any upcoming plans for new novels? Yes, I'm working on a historical fiction set in Saratoga, New York in October of 1777. And in October of 1977. And no, it is not a time travel novel. 😉
Would you share a Bible verse that is particularly meaningful to you? A verse that means a great deal to me is 2 Corinthians 1:3-5 "Blessed be the God and Father of our Lord Jesus Christ, the Father of mercies and the God of all comfort. He comforts us in all our affliction, so that we may be able to comfort those who are in any kind of affliction, through the comfort we ourselves receive from God. For as the sufferings of Christ overflow to us, so our comfort overflows through Christ." HCSB 
A friend from church sent me these verses during Bethany's illness and it made such an impression on me. I realize now that the message of this passage of Scripture seems to have come full circle in writing "Bethany's Calendar," and I pray it brings comfort to others.
Finally, can you tell us when you're not writing, what do you enjoy doing? Being with my family. Crocheting. Going to quality movies. Drinking tea and eating scones. Oh, scones, tea and movies. I'm all over that. If you're ever in the PacNW, look me up 🙂 Thanks so much for joining us! I am so grateful you've taken the time to read this interview. And I pray that, should your family ever be impacted by cancer, that "Bethany's Calendar" will help you in some way through your difficult journey.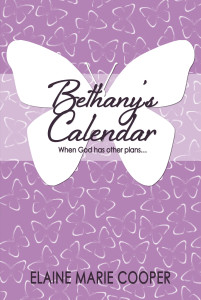 You can find Elaine Marie Cooper's novel, Bethany's Calendar on Amazon here http://buff.ly/12izRBy
Don't go yet! If you have any questions of Elaine or myself, don't forget to comment below!
Read More