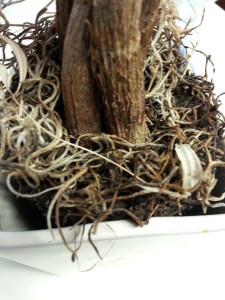 The very word, Spring, reminds me of freedom and newness. Of being made over. Of Jesus. And Easter. His sacrifice. His rising and our being made over in His image. This can be a painful thing (see my previous post). But it can also be such a freeing thing. We need to be taken out of our old container, where we've been bound and kept, where our roots stretch to find space, nutrients and moisture. But He uproots us. That's how He loves us. Our roots fasten to the container, but He keeps pulling until we break free and we are cradled in nothing but his loving hands.
I have this plant that continues to shoot off a new leaf every month as the previous one dies, but it never gets any bigger than that. Yep, it's got two leaves. It's bound to its constraints, but it doesn't give up. It also can't do a thing about getting soil or a bigger pot. It won't get any healthier unless I do something about it.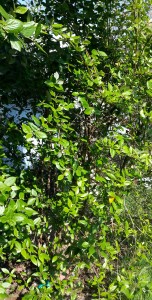 (It's on my TO DO list. Don't worry!)
When we first moved to Oregon in 1994, I was aching for a garden—but we lived in an apartment. We went to a garden center, dreaming of what we might have one day and the owner talked us into a viburnum. It was a small tree-like looking thing in a pot that we could move from place to place, with bunches of white, glorious smelling flowers. She said it'd survive in the pot, so we bought it and took it with us from apartment to apartment for eight years.
Once we bought our house, we took that tiny plant and pulled it from its root bound pot, broke the roots loose and plopped it down with some fertilizer and covered it with soil, hoping for the best. The first year it didn't do much–it was adjusting. It didn't even flower. But then, it began to grow. And grow. Now I have to remember every year to cut it back away from the house. It's thriving, rich and spreading out so fast I can't keep up with it. Every year, for three weeks each spring, it bursts out with fist-sized bunches of sweet, aromatic flowers that fill yard (and house when we bring clippings in) with the perfect sweet smell of spring.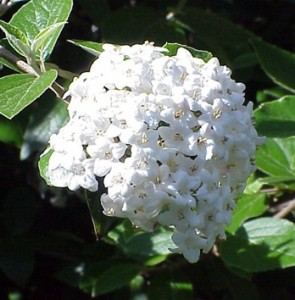 Change can be hard. We might not even know we need it—we're happy in our pots and we balk at being pulled out of our safe havens and plopped down somewhere else—maybe somewhere scary. A new place. A new illness. A new challenge. A new opportunity for submission to the master gardener.
I've been reminded this week that even when the future is unknown, we can trust in the One that loves to tend us and who knows when those changes are necessary. Just like I need to take care of that poor plant on my window sill. It won't like it right away. But it's the merciful, loving thing to do. I can't wait to see how it grows.
Read More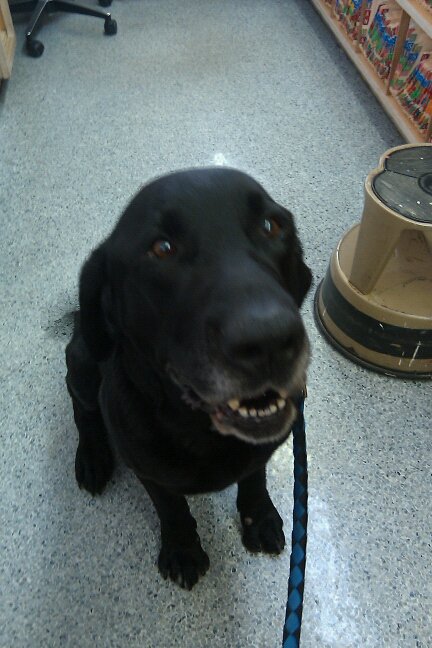 The other day I saw a photo of my sister-in-law's recently rescued dog looking devotedly up into the face of his new owner. In the dog's eyes, I could clearly see devotion and loyalty, but there was also something else: gratefulness. He was grateful to be chosen and rescued from a life of neglect, starvation and probably death.
I've seen the same thing in my rescue cat's golden eyes. His gaze follows me whenever I pass through the room. He waits to see if I'll come and pet him, and often times he'll jump down from wherever he is and rub against my legs. He was near death when we took him in from the cold, and ever since he's looked at me with that same devotion. We've had him five years now, and he still follows me with those attentive eyes wherever I go. I find his devotion sweet…except in the middle of the night when he gets chatty.
It's Easter, and we've been reading about Jesus suffering, burial, and resurrection. It's something we do every year, to remember the final sacrifice for sin to bridge the gap between our sinful selves and God. He paid the price for anyone who asks. I was raised in the church, prayed for forgiveness and accepted Jesus as my savoir at the age of ten. So, I've heard the story countless times. I have to admit, sometimes I take for granted that God is there, and that, because of what Jesus did, I have a direct line to Him.
Seeing the dog's eyes, that look, reminded me that God rescued me from a life separate from Him. That he chose to save us, to save me—He didn't have to. He rescued me from a life without purpose; a life of potential loneliness and helplessness; a life of complete separation from Him, and eventually death.
The photo made me ponder. Do I look to God with the same adoration that my cat gives me? Do I give Him, who is completely worthy, my full attention? I confess—I don't. I get caught up in the trials of my life, and don't appreciate the life bought for me by Jesus' sacrifice. I forget He's there for me, in good times and bad. Truly, He not only deserves my devotion, He desires a relationship with me. That very thought is mind blowing, and life altering.
I hope this Easter you'll take time to remember the sacrifice made for you, and look with wonder and devotion at the Father who, through His Son, and made a way to rescue you.
Romans 5:6-8 You see, at just the right time, when we were still powerless, Christ died for the ungodly. Very rarely will anyone die for a righteous person, though for a good person someone might possibly dare to die. But God demonstrates his own love for us in this: While we were still sinners, Christ died for us. (Read the full text here.)
John 3:16-21  For God so loved the world that he gave his one and only Son, that whoever believes in him shall not perish but have eternal life.  For God did not send his Son into the world to condemn the world, but to save the world through him. Whoever believes in him is not condemned, but whoever does not believe stands condemned already because they have not believed in the name of God's one and only Son. This is the verdict: Light has come into the world, but people loved darkness instead of light because their deeds were evil.  Everyone who does evil hates the light, and will not come into the light for fear that their deeds will be exposed.  But whoever lives by the truth comes into the light, so that it may be seen plainly that what they have done has been done in the sight of God. (Read the full text here.)

Read More