Journal through the Bible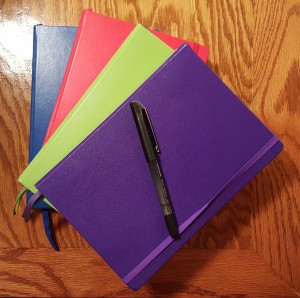 I've kept a journal for years (my favorite are the Leuchtturm 1917 for paper quality and construction). I would jot down my rambling thoughts, things that had happened throughout the day and finish with a prayer time. Before I sit down to write anything on my blog or on my latest novel, I always prayer journal. I want to make sure my motives are right, my words come from a place of honesty and point back to the Word Himself. Writing is my prayer language. I know for some it's worship music and singing; for others, their prayers are spoken aloud; for another, theirs are quiet and said mentally. There's no one way to pray, just as there's not one right way to carry on a conversation. As long as we come humbly and respectfully, it's all good. God calls us all into a relationship with Him–and we can't go further in that relationship if we don't spend time with Him. It's like I've taught my kids: how well do you think you'd know me if we only spent five minutes or less a day together? Not very well. How much more does God want to know you and want you to know Him? You've got to spend time with each other to do that.
About ten months ago, I felt the Lord calling me to get to know Him on a deeper level. Reflecting on a couple Bible studies I'd done where I'd copied the chapter of the Bible being studied, I thought that would be a good way to refocus my journal ramblings. So after much prayer, I began with the book where the authors were praying, singing, and crying out to the Lord in very honest and transparent ways: Psalm. Who wrote the Psalms? The most prolific author was David, who wrote over 75. The rest were penned by Asaph, The sons of Korah, Solomon, and Moses.
Little did I know, this would begin a new kind of prayer life for me. Since that first night in June 2015, I've filled some five journals, and just ordered my sixth. I would write a whole Psalm, if not too long. If it went over six verses, I'd break it up. The point wasn't to rush through, but rather meditate on the words, the author, their intent and getting to know the heart of God on a more intimate level.
Have you ever watched a movie where the actors have a significant accent and walked way with you using that accent? Writing does that, too. And as I copied the Psalms, I found myself praying in the tone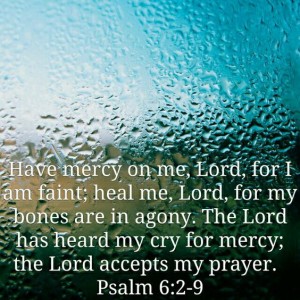 of the author–and of the ultimate Author of them all. I learned how much our Father wants to hear from the depths of our hearts, how He longs for us to cry out to Him and rejoice with Him in a beautiful synchronicity of petition and worship.
I'm a lover of taking verses that mean something deeper to me and applying them to photos and keeping them on my phone for study and easy access. So, as I went, I made note of those. Before I knew it, I had so many I had trouble keeping track of them and was running out of memory on my phone, so I made a Pinterest page to gather them in one spot. Check them out here April's Pinterest. Feel free to download them and save them to your phone.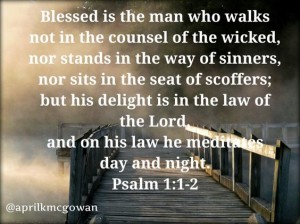 Since I began this journey with my Bible studies, I've copied James, and 1 and 2 Thessalonians. Now with my prayer journal, I've copied the Psalms, Ephesians and I'm currently prayer journaling through Philippians and Revelations (concurrently with a study I'm doing through Bible Study Fellowship). Through this, I'm getting to know the Lord on a deeper level, and see Him in yet another dimension of personality and intimacy than ever before.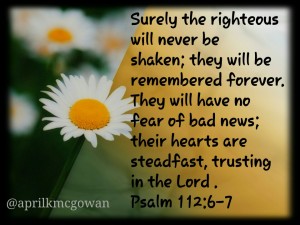 Have you ever journaled through the Bible? What was your experience like? Did you keep up the habit of spending time regularly with your Lord? I've only missed once because of illness in the past ten months. This wasn't out of a mundane routine–but because this time with Him has become so special to me. I find myself turning to Him more through the day, staying in that place of communication and worship so much easier than before. Because the more time I spend with Him, the more time I need to spend with Him. The more time I want to spend with Him.

Read More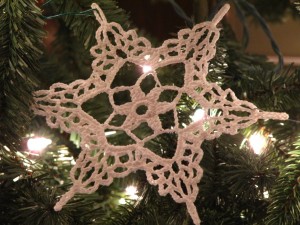 The word dedicated sure has changed meaning for me in the past four years since we've been eating an allergy free diet. It all started with my son, but as we did testing on the rest of us, we found we suffered from similar reactions and sensitivities to gluten, egg and dairy. So for the most part (notice I say most and you know who you are!), we avoid these ingredients. My son, though, has to have food made in a dedicated kitchen on dedicated equipment—so no eating out for us.
We read labels very carefully now—watch words are 'made on shared equipment' (a no-no for Seth) or 'made on dedicated equipment' which means there's nothing on that machinery or in the process that will contaminate his food. I look out for that word now—dedicated—it carries a positive feeling and gives me a sense of security knowing that what I'm about to give my son is safe for him to eat.
I started thinking how the significance of words change over time. I think we've gotten a bit lax about throwing around words to suit our meanings—so much so that they lose power over time. Dedication means wholly committed and set apart for a purpose. A synonym of dedication is devotion.
Some people are devoted to a sports team, or their work, or a political cause. Some folks are dedicated to the pursuit of a goal like a perfect education, the perfect house, maybe that dream vacation—and they'll stop at nothing to get there.
But, do we put that much passion and devotion into our relationship with God? If we forget about God the Father and think of Him as a far off entity, then we're probably not spending much with Him. Some people seem to want the relationship with God to happen magically. No work on their side, all the work on His.
To have a relationship with someone, you've got to spend time with them. Imagine living in a house with someone you never spoke to, or said one or two words to here and there…and when you hit your hand with a hammer yelled their name. And when things went awry in your life you turned around and told them it was their fault. Things probably wouldn't be going so well between the two of you.
The super good news is that our Lord is patient with us. He's not going to ask for a divorce or have you evicted from the house. He's waiting for you, longing for you—missing you.
I'd like to encourage you to devote as much time to the Lord as you can this holiday season. Read His word—it was written for you! Spend time in prayer. Talk to Him. Devote your time just for Him.
Colossians 3:17 And whatever you do, whether in word or deed, do it all in the name of the Lord Jesus, giving thanks to God the Father through him. (Full text here). 
Philippians 4: 8-9 Finally, brothers and sisters, whatever is true, whatever is noble, whatever is right, whatever is pure, whatever is lovely, whatever is admirable—if anything is excellent or praiseworthy—think about such things. Whatever you have learned or received or heard from me, or seen in me—put it into practice. And the God of peace will be with you. (Full text here).
Read More