April McGowan~Author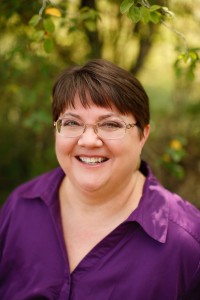 April McGowan has been a member of Oregon Christian Writers since 2006 and a member of American Christian Fiction Writers since 2010. April loves writing Healing Fiction, books that don't just entertain, but connect on a deeper level with the brokenness we all live with and don't often talk about. She desires to reveal the depths that the Father will go to draw the most broken back to Him and make them whole through Christ. She and her husband, two children, and her 'mews', Saoirse (Seer-sha), live in the beautiful Pacific Northwest. April's first novel, Jasmine, was a 2014 Carol Award finalist for debut novel. April was awarded the Writer of Promise award at the 2015 Cascade Awards Banquet by Oregon Christian Writers.
Currently, April is the Publicity Coordinator for Oregon Christian Writers–the absolute best writing conference out there!
In the past few years, life has become more challenging for their family. In 2009 her son was diagnosed with A-Typical Celiac disease and allergic gastritis. At that time, the whole family was tested for food allergies and found they all needed to avoid gluten, eggs, and dairy. Cutting out all those ingredients is more than difficult—and they miss eating out as a family (which they can no longer do because of cross-contamination issues in kitchens). But, they've adjusted and found some really good solutions. Another challenge came in 2011 when April was diagnosed with CVID (Common Variable Immunodeficiency). Having been ill for the better part of her life, it was both a blessing and a bit scary to finally know why. This illness makes it very hard to fight off colds and infections and comes with tremendous fatigue. About 1 in every 50k people have this disease. As of now, there is no cure, but there is treatment through ongoing infusion of immunoglobulin.
Through all of life's challenges, she's come to rely more and more on God and has experienced a tremendous growth in her faith. April values sharing these struggles and triumphs on her blog—and hopes you find encouragement here, too.