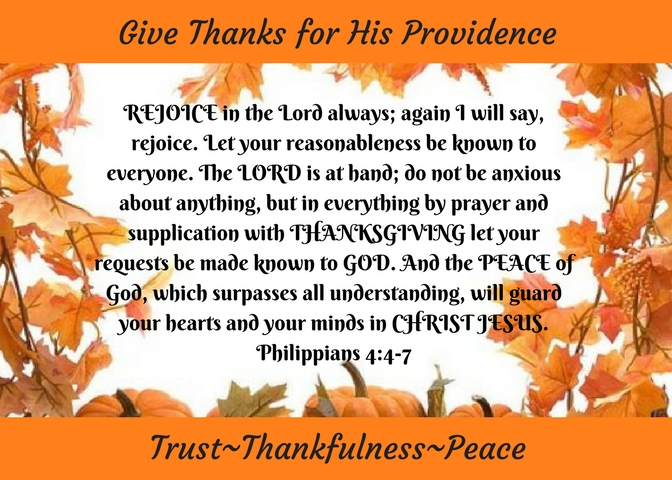 Greetings!
Last Saturday I spoke to the women at Calvary Chapel in McMinnville, Oregon about thankfulness. They were so warm and welcoming. I hope they'll invite me back again one day. If you are looking for a home church in that area, definitely consider spending a Sunday morning there.
In a nutshell, I shared that our trust in the Father and any subsequent peace is all rooted in our thankfulness to Him. Through our thankfulness in His daily provision in spiritual matters, hardships, and joys, we are opening up lines of communication with God and deepening our relationship with Him– and seeing his provision, shows us He is trustworthy in all things. And through that trust, we know, because God is in control, we can have peace in all circumstances–just like Paul (see Philippians 4). This takes discipline, but the rewards are eternal!
Sometimes when we are in the thick of conflict or tribulation, it's hard to count our blessings. But Paul gives us a good list to start with:
Finally, brothers, whatever is true, whatever is honorable, whatever is just, whatever is pure, whatever is lovely, whatever is commendable, if there is any excellence, if there is anything worthy of praise, think about these things. What you have learned and received and heard and seen in me—practice these things, and the God of peace will be with you. (Phil 4:8-9)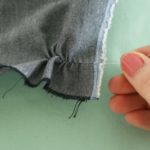 When we become mindful of God's provision, even in one thing, we will begin to see another and another, like a thread being pulled through fabric, bringing it all together.
I pray your Thanksgiving celebration, be it large or small, is full of peace and thankfulness of heart, a time where you can number and see the blessings and great provision the Lord has for you.
In other news:
Book sale/Signing at Christmas Bazaar
I'll be at the Hillsboro Chruch of the Nazarene (click here for address) on November 18th from 9 A.M until 3 P.M for their Christmas Bazaar. I'll be meeting with readers, selling, and signing books. The organizer assures me there will be goodies and crafts and all manner of good things! I would love to see you there!
Until next time!
May the Lord bless you and Keep you!
Read More