WINNERS!!!
Congratulations to Vicki W, Nicole S, and Amanda T!
Out of over 680 entries, YOU were chosen winners of my local contest by random draw. I've emailed you and let you know as well! The other Scavenger Hunt winners are in process of being announced on Roseanna White's blog.
I'll repost them here when they are announced! Thanks again to everyone who participated. It was such fun!
Read More

Welcome to the WhiteFire Publishing Scavenger Hunt! If you've just discovered the hunt, be sure to go back to stop #1 and collect all the clues in order. Once you have them all, you'll have uncovered a secret message. Turn that in at the final stop for a chance to win one of THREE amazing prize packages!
The Hunt begins at Roseanna White's site
Take your time! You have all weekend to complete the Hunt—entries will be counted until Monday June 26—so have fun reading all the posts along the way and getting to know each author
Lots of extra prizes! Many of the authors are featuring unique giveaways as well, for even more chances to win!
Submit your entry for the grand prizes back at Roseanna White's blog.
If you love books like I do, you won't want to miss this amazing contest sponsored by my publisher, WhiteFire Publishing . The quality of the authors from WhiteFire is unparalleled. I'm very honored to be a part of their group. Here are some of the prizes you'll be entered to win:
Bookster's Dream Prize
28 Paperback BooksTravel MugTumblerMessenger Bag($450 Value)
Digital Lover's Prize
Kindle (paperwhite or fire 8") loaded with WFP Titles($350 Value)
Dreaming of Reading Prize

15 paperback booksTravel Mug

Tumbler

Messenger Bag

($250 Value)
Clue to Write Down: PAGES
Link to Stop #_3__, the Next Stop on the Loop: CLICK here for Cara Luecht's author page.
All finished? Submit Your Entries!
People ask why I write the stories I do. I have a heart to share about real-life issues that affect us all in one way or another–either us personally or a friend or family member. I hope my stories create a new sense of empathy for the trials and triumphs we all go through. In my latest novel, Hold the Light, Amber faces such a trial–she's losing her sight. We all deal with loss at some point, and we all need to find our new path and new normal. I've found that new normal comes in stages–not often leaps and bounds, but in baby steps of faith and prayer. I hope you'll order Hold the Light and see how things turn out for Amber.
And now, my giveaway! YES, there's even more!! I want to make sure you don't miss out on recent news and blog posts, so please follow my blog, sign up for my newsletter, let me know what you think of this incredible contest, and share with your friends. PLUS if you've read my other titles and want to make sure more people see my newest release, please preorder Hold the Light. That way, when it goes live, it'll shoot right up to the top of bookseller's lists and get more attention from readers I've not connected with yet!
Three additional prizes for you to WIN! Three people will be drawn for either  a $25.oo Gift card for Amazon, a $15.00 Coffee Card or any of my novels autographed/personalized for you.
a Rafflecopter giveaway

You can order my new release, Hold the Light HERE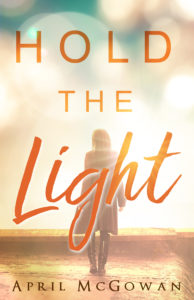 To an artist, the light is everything. So what is Amber supposed to do when facing blindness?
Amber spent her life adapting first to being abandoned by her birth mother as a toddler, and then to the death of her adoptive father in her teen years. Now she s moved past all that, loving life as an independent woman: she has a job as an art instructor and the perfect apartment.
But when a routine eye appointment reveals she's losing her sight, life comes to a halt. Pressures come at her from all sides. Her mother, her boss, her boyfriend and her closest friend, Shannon, all have ideas about what's best for her.
Even after her blindness counselor, Ethan, befriends her and opens her eyes to new opportunities and the possibility of a deeper relationship, one haunting question remains: How could the God she loved all her life turn everything upside down again?

Here's a list of all the stops on the HUNT:
Melody Carlson (hosted)
Read More