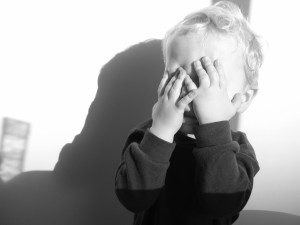 If there's anything I've learned in the past few years, it's that thankfulness is a manner of being. It's something you either shroud yourself in, or something you try and pull on like a tight pair of jeans straight out of the dryer. I find the former much easier!
All around me are posts about thankfulness—because at this time of year in the US, we're celebrating Thanksgiving. I could list a thousand things I'm thankful for—but someone else might not have one of those, and I'd leave them feeling less. And confusing monetary and health advantages with being blessed by God is fraught with issues. So instead of being thankful for singular things, I'm going to encompass them. No…that's not cheating!
The other day, outside of my bible study class (Bible Study Fellowship—if you've never attended, you need to!), I was waiting for my friend to pull her car up for our ride home. The sun, having been in hiding for well over a week, blazed down, blinding us all.
As I waited, enjoying the musky smell of fall leaves and wet bark dust heating in the sun, a grandmother walked by, holding the hand of her sweet toddler grandson. As soon as they left the shade of the building, the little one grabbed his face, covering his eyes from the blinding light. She gently pulled away one of his hands and led him from the building, across the parking lot.
His free pudgy hand still clumsily covered his clenched eyes, and she smiled down lovingly at him, encouraging him on with her kind tones, leading him. He didn't peek in between those fingers. He didn't pull back and ask what she thought she was doing leading him into traffic without his being able to see. He didn't panic. He just toddled along, his hand in hers, completely trusting grandma to take him wherever he needed to be.
I was immediately reminded of the lesson I've been learning in Bible study (on my own and this class): God is completely trustworthy. Not only when I can see where I'm going. Not only when I've got an inkling of the future—but always. Even when I'm blinded by my circumstances. Especially then, I'd say.
So that's what I'm thankful for most of all. My Father's hand leading me and drawing me, with love in His eyes, compassion in His touch, and gentleness in His voice. He never lets me go.
The happiest of Thanksgivings to you and yours!
Psalm 139:9-12 If I take the wings of the morning and dwell in the uttermost parts of the sea, even there your hand shall lead me, and your right hand shall hold me. If I say, "Surely the darkness shall cover me, and the light about me be night," even the darkness is not dark to you; the night is bright as the day, for darkness is as light with you. (complete passage here)

Read More
These past few months, I've been helping my daughter prep for her final SAT's, getting colleges lined up, discovering I'm not ready and worrying she wasn't either. To be honest, I've been carrying the stress of doing this with me for years. Have I done enough? Did I drop the ball anywhere (oh yes, I know I did!)? Could we really trust God with this person He'd gifted to us for a time?
Yesterday we visited her first college choice. It's here in town–but nonetheless momentous. As my husband and I dropped her off, I didn't feel any of the hesitation I expected to feel with this huge step. Maybe it was due to her bright sparkly eyes, or her anticipation of doing something with a group (this highly motivates my extrovert), or watching her excitement of being on her own and stretching her adult legs. It wasn't half an hour after dropping her off that she texted me. The school chef came out to speak to her personally in line about her food allergies upon hearing her concerns and provided her with safe, tasty food. Then about her dorm room. Then about the fun she was having. And the next day a photo list of all the classes she was going to attend.
We didn't coach her in these things. We dropped her off thinking she'd have a fun social time, hang out with people she knew who were already attending there, and get the feel of campus. But my daughter went into it with the idea that she would push her limits and get that full college feel–that up late, up early, cram-every-second of classes into your day kind of push. We had no idea she'd do that. In addition to packing her day with classes, she attended three open houses and interviewed department representatives. She got an idea of what each program offered and the scholarships available. She gathered deadlines and contacts.
We met with her adviser and she represented herself, asked good questions, and was professional and outgoing about her passions and goals. My husband and I just sat back seeing this person we'd encouraged to finish projects, hounded to clean her room, and urged to keep deadlines in a new light. We were watching her fly.
As we left, she said, "I'm going to love college." And she will. She sees it as an opportunity and the keys to opening a door and doing something she'll love for the rest of her life, not a burden to be carried out. Our hope of homeschooling to create a desire for life-long learning suddenly came to fruition. All the pushing, the nagging, the encouraging had come down to handing the responsibility over to her and her guiding Lord.
So, please excuse this post of joy. I'm not bragging by any means. I'm grateful. So thankful that we held onto the promise that through prayer and teaching and apologizing for mistakes made, this person is ready to go to college. But more than that, this person is ready for adulthood. Ready to fly.
And we're just standing in appreciation and awe, watching her stretch her wings–watching her fly.
Read More