Living Well: What Parenting Means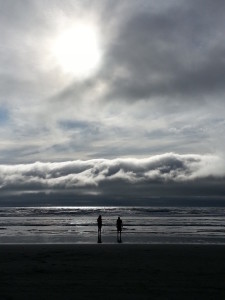 Chronic illness has taught me what parenting means:
Point One: You can't do it all. We know on the inside that we can't do it all and stay sane. But the outside world and all its pressures are tremendous. Trust me—my oldest is finishing up her senior year of high school and all I can think of is those huge lists of MUSTS to get into her schools of choice. Clubs, groups, classes, AP classes, teams, volunteer work, studying, learning, growing. I'm so glad I'm not a kid anymore, because those MUST lists are exhausting. Could you do all the things on those lists? The message is that if we don't make sure they've got all those musts, we've let them down.
Is it possible to prepare your child for every contingency?
We can only do our best. Did you tell them how to have a relationship with Jesus? Can they think for themselves and cook well enough not to starve? Do they know how to wash their clothes? Personal hygiene in good shape? We give them the tools, but it's their responsibility to put it all in practice. Because I can't hold their hands through it all, I've had to learn to let them go and trust that God's got this. They are their own people with their own successes, heartbreaks, failures, and joys.
Point two: My child is not my accomplishment. My child is not my trophy. They are not my pride and joy—or they shouldn't be.
Their failures and successes are not mine. They are people trusted to me, loaned to me for a time. Will I always be there for them? As long as I can. Am I always the best person to be there for them? Maybe not. But I can trust God will bring the right person along to fill in the gap. He promises never to leave us nor forsake us—or our kids.
As God has His hand on my life, He also has His hand equally on my children's lives. Not just when they are ill or injured and we're praying for their protection, but all the time. All the time. Isn't that mind-blowing? He doesn't just take over when they turn 18 and we've done all we can to prepare them. He's got them covered even now. He's shaping them into the people He knows they can be—way better than we could ever hope to.
They are His pride and His joy. As you are.
Chronic illness has taught me that parenting is not about me, it's about them. Chronic illness has taught me that my limitations are not my children's limitations.
Deuteronomy 31:6 Be strong and courageous. Do not be afraid or terrified because of them, for the LORD your God goes with you; he will never leave you nor forsake you. (in full here)