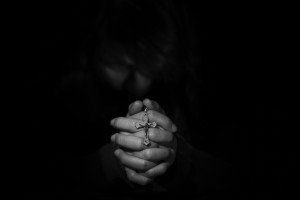 Can you live well with suffering?
Suffering can mean many things to people. Instead of trying to come up with a universal definition we'll all agree on, I'll tell you what suffering is to me, within my own illness, CVID.
Suffering for me is near constant body aches like the flu, dizziness, headaches, nausea, fevers and severe, life-altering fatigue. It's the inability to comfort my kids when they are sick with hugs or kisses because I could get their illness (this one bothers me a lot). Medications which keep me alive, but make me feel lousy for two days every week. It's having to plan my life around my illness.
No. It's not______ (insert whatever horrible disease/injury you can think of). But it's life-altering and (in some cases) life-threatening. If I let it, it can be joy-stealing.
So how do I go about living well with suffering? It's tricky. I often fail. I will be rolling along with my illness only to get slammed by a new symptom, or event, and tailspin into depression and oftentimes self-pity. Although, these tailspins get shorter every time. In fact I had one last week that only lasted six hours. A new record!
Saturday, I went out to prove that I was still the woman I thought I was and tried to change the headlight on my husband's car as a surprise. My parents raised me independent and with a working knowledge of tools. I enjoy working with my hands. But you know what? I couldn't do it. I spent over an hour trying. My back went into spasms. I broke out in cold chills. My hands ended up bruised. I pulled just about every muscle I had trying to prove something to myself, my husband, and maybe even God. I failed. Miserably. I tail spun. I slammed into the house, disgusted with myself and everyone else, but especially the evil car company who made it so ridiculously hard.
I was angry at them, at my husband who said, "You shouldn't be doing that," (but…he was right) at myself and at God—couldn't He have given me super strength to get the job done? I couldn't change this stupid ten dollar bulb. Then that became the only thing I wanted to do. I obsessed of ways to do it. But I'd ruined the bulb, and I didn't have the energy to drive and get a new one, let alone try again. Plus, my husband said, "Stop it." You can imagine how well that went over. Defeated, I tumbled into a mess. I wasn't who I wanted to be. Not even a shadow of who I once was.
I'll tell you a secret. I'd known five minutes in that it wasn't going to work. I knew I had no business being out there leaning over the engine. But my inner voice screamed that if I just wanted it bad enough, I could. Uh…No.
I had to repent of lots of things on Saturday.
I was in over my head because I'd skipped a step I learned years ago: Pray first for guidance. That one hour of independent stubbornness ruined my day. It stole Sunday from me, too.
Light bulb.
So, how do I live well with suffering? I pray. I ask for wisdom, strength, grace, comfort and mercy. I pray for help to persevere. I stay mindful of the Holy Spirit and His hand in my life. Where I might lead myself astray, He never does.
Does that mean I get to do whatever I want? Hardly. But the Lord grants me the peace to get through. And if not to be totally okay with it, to at least learn to live with it. He's not done with me yet.
James 1: 2-4 Consider it pure joy, my brothers and sisters, whenever you face trials of many kinds, because you know that the testing of your faith produces perseverance. Let perseverance finish its work so that you may be mature and complete, not lacking anything. If any of you lacks wisdom, you should ask God, who gives generously to all without finding fault, and it will be given to you.
Read More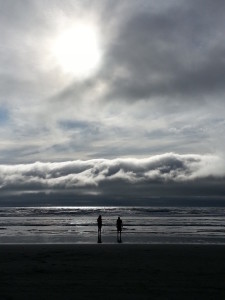 Chronic illness has taught me what parenting means:
Point One: You can't do it all. We know on the inside that we can't do it all and stay sane. But the outside world and all its pressures are tremendous. Trust me—my oldest is finishing up her senior year of high school and all I can think of is those huge lists of MUSTS to get into her schools of choice. Clubs, groups, classes, AP classes, teams, volunteer work, studying, learning, growing. I'm so glad I'm not a kid anymore, because those MUST lists are exhausting. Could you do all the things on those lists? The message is that if we don't make sure they've got all those musts, we've let them down.
Is it possible to prepare your child for every contingency?
We can only do our best. Did you tell them how to have a relationship with Jesus? Can they think for themselves and cook well enough not to starve? Do they know how to wash their clothes? Personal hygiene in good shape? We give them the tools, but it's their responsibility to put it all in practice. Because I can't hold their hands through it all, I've had to learn to let them go and trust that God's got this. They are their own people with their own successes, heartbreaks, failures, and joys.
Point two: My child is not my accomplishment. My child is not my trophy. They are not my pride and joy—or they shouldn't be.
Their failures and successes are not mine. They are people trusted to me, loaned to me for a time. Will I always be there for them? As long as I can. Am I always the best person to be there for them? Maybe not. But I can trust God will bring the right person along to fill in the gap. He promises never to leave us nor forsake us—or our kids.
As God has His hand on my life, He also has His hand equally on my children's lives. Not just when they are ill or injured and we're praying for their protection, but all the time. All the time. Isn't that mind-blowing? He doesn't just take over when they turn 18 and we've done all we can to prepare them. He's got them covered even now. He's shaping them into the people He knows they can be—way better than we could ever hope to.
They are His pride and His joy. As you are.
Chronic illness has taught me that parenting is not about me, it's about them. Chronic illness has taught me that my limitations are not my children's limitations.
Deuteronomy 31:6 Be strong and courageous. Do not be afraid or terrified because of them, for the LORD your God goes with you; he will never leave you nor forsake you. (in full here)
Read More