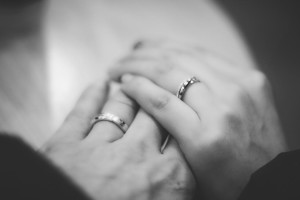 If you're like me, the American dream was drilled into your head through television. That dream is slightly askew these days, but I think it's still holding fast in our psyches. It goes something like this: I'm going to marry the person of my dreams. We're going to live happily ever after (whatever happily means by your definition). We will be married forever and die at a ripe old age, painlessly, holding hands in our sleep. Marriage is all about love and romance and passion and having my needs met. Right?
It doesn't include driving your spouse to the hospital at 2 AM because he can't breathe, and then sleeping in the hospital parking lot in the car with your baby because you can't trust yourself to drive home. It doesn't include holding your spouse's head while he or she vomits, or wiping up the floor because they've missed the toilet. It doesn't include watching your spouse fade from the person they were because of chronic illness a good forty years ahead of schedule due to a genetic disease. It doesn't include going into debt to pay for medications and specialists. Or watching them spend thirty plus hours of each week curled in a chair because their life-saving medication makes them feel awful.  Or surgery. Or accidents. Or any of those uncomfortable things that reminds us this life can be one trial after another.
But it should. I feel like petitioning every premarital counselor out there and asking them to change their quizzes. What will you do if you can't take that trip you've always wanted to take? What will you do when your spouse becomes disabled (we all seem to at one point or another), or if your spouse gets cancer and loses a body part or goes bald? If they lose their minds to disease? What will you do if your loved one is suffering? When you need to bathe them or change them? Will you leave because you can't bear to watch them suffer? Or because your needs aren't being met and they've become a burden (whatever burden means by your definition)? I sure hope not.
This blog post honors those who stay.
The world says self, but God's Word says sacrifice. God created marriage as a sacrificial covenant. It's not just a safe place to have kids. It's not just an expensive party where your friends and family come wish you well and and give you awesome presents (we got 12 clocks…is there a hidden meaning in that?). Or about tax write-offs (and thanks to the government, that's about to end anyway!). Contrary to popular belief, it's about loving that other person sacrificially. It's about putting them and their needs before yours. It's not about you, it's about them.
So. If you have stayed when it was messy, painful, heartbreaking, perspective shifting, expensive, inconvenient, dream-killing, hard, sleepless, tiresome: thank you. You mean the world to your spouse who feels like a burden, who wishes they were different or circumstances were different. You are showing them and the world what it means to die to self. You are reflecting the sacrificial love of God to your spouse, your kids, your friends–even strangers. And in that, the sacrifice Jesus made for us all.
Thanks for staying.
Read More
On Monday January 5th, Maxine Marsolini and Jeannie St. John Taylor interviewed me for their radio program, The River. If you missed the live broadcast you can listen to it below. We chatted about MACY, healing fiction, marriage, forgiveness, challenges and hope. I had a wonderful time. Thanks to Maxine and Jeannie for being such wonderful hosts!

Check Out Current Events Podcasts at Blog Talk Radio with
KRVR
on BlogTalkRadio
Read More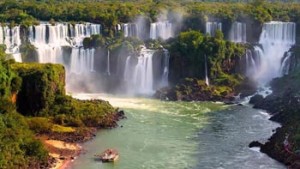 So, first things first. Thanks so much to everyone who emailed, private messaged and posted on my blog about their MUST SEE ideas (that thing or person you needed to see before you lost your sight). I have a huge list of ideas to sift through–everything from family member's faces to amazing locales. I might use yours in my next novel! I'll have all of your ideas and your names listed in the back of the book–maybe your ideas will inspire someone else to think about a part of their life they've been putting off or missing. Wouldn't that be something?
And now, that randomly drawn winner of the contest is STEPHANIE SPATH. I'll be contacting you via email soon! WOOT!!! Congratulations!!! (The waterfall photo is in her honor!).
I

n other news: I'm being interviewed by the amazing Maxine Marsolini and Jeannie St. John Taylor on their blogtalkradio show, "The River." Join me Monday, January 5th at 11AM (click HERE for the link to the live broadcast). I hope you'll join us. There's a fun question and answer time you can take part in. Here's the blurb:
April McGowan loves to write healing fiction. Her novel, Jasmine, was a debut finalist for the 2014 Carol Award. Today Maxine and Jeannie will be talking with April about her latest book, Macy. Macy longed for independence her whole life. Later, after being abandoned in a diner, and pregnant, she realized marrying to escape might not have been the best plan. The choices Macy wrestles with are things many of us wrestle with, too. Fiction touches real life.
I hope you can join us! If you're otherwise engaged, be sure to check back and I'll have the link in my next blog post.
Read More