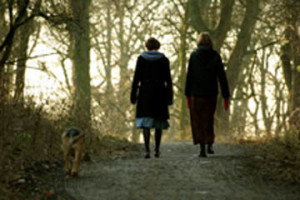 I've been thinking about vulnerability lately. Our society doesn't like being vulnerable. We admire strong people, go-getters. We don't gravitate toward the weak, to exposed underbellies or chinks in armor.
As babies, we come into the world trusting and ready to learn. Unfortunately, for many including myself, some of the first hard lessons we learn are that people let you down, betray you, hurt you, and you'd better face the world as a boxer–your guard up, ducking and weaving for cover.
There are all kinds of games people play to keep themselves safe. They build barriers, hiding behind forced smiles and platitudes. How are you? You're fine. Even if you're not. Then they go on to act one way with one person, and differently with another. They become evasive and non-committal. They only let a few in past the walls…and secretly they're pretty certain those folks are going to let them down any minute. In fact, a lot of people are subconsciously waiting to be let down, and might even orchestrate events to prove it. In doing so, they get the result they were so worried about getting.
But being vulnerable doesn't have to mean we're weak. If you think about it, being vulnerable goes against our grain. It's hard work to keep those barriers down. Now, I'm not talking about exposing yourself to people who have hurt you in the past, tossing your pearls before swine. On the contrary, I'm talking about going deeper, trusting more, sharing more honestly with those closest to us, and then branching out.
Does that make you edgy? Do lots of reasons not to let your guard down race through your mind? What about that last time you counted on someone and they let you down? But what about that last time someone didn't?
That's where the Lord has been taking me these past few weeks, and it made me plenty edgy. He's been revealing this weakness in me, turning it to a strength through my submitting it to Him. It's been hard, but very good, too. God's pretty amazing that way, using all our brokenness to reveal His love and His glory. His amazing strength.
Jesus knew what it meant to be vulnerable. He made himself available to people of all walks, made himself approachable, and knew what it was like to have those closest to him forget him, deny him, even betray him unto death. But those he was vulnerable with, those he loved freely were changed forever. Imagine for a moment your Savior was unapproachable, closed off, unsympathetic–would you be be drawn to him for any length of time?
Thankfully we have a High Priest who has experienced every part of this life right along with us. Hebrews 4: 15-16 says:  Therefore, since we have a great high priest who has ascended into heaven, Jesus the Son of God, let us hold firmly to the faith we profess. For we do not have a high priest who is unable to empathize with our weaknesses, but we have one who has been tempted in every way, just as we are—yet he did not sin. Let us then approach God's throne of grace with confidence, so that we may receive mercy and find grace to help us in our time of need.
Is there someone in your life you need to let down your walls for, reach out to, walk closer with? I encourage you to do so. Our journey is much too short to spend it alone.
Read More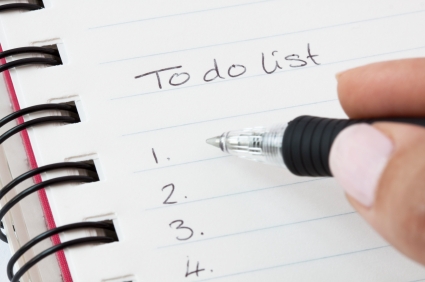 I could let the stresses of life eat me alive–but I don't anymore. I've had to learn to let it go. Everything comes to a halt when I'm ill. Or when I'm editing. I've had weeks of both, which eventually came to an end. Huzzah! During this time, I implemented the "don't put their clean clothes away until they've discovered all the clothes that don't fit" clause. Well, really, that's just a fancy name for "if you want clean clothes, they're probably piled on the floor in our bedroom."
I used to like methods and schedules. I've discovered with chronic illness, the schedule looks more like this: I'll try that if I have the energy and if I'm not sick. I've had to become okay with that. Instead of numbered lists, I do an amalgam with check-off boxes. I'll even add things to the list if that thing interrupted my day. Like yesterday, my daughter called me to the kitchen.
"The fridge doesn't sound right."
Indeed. "Whirrr……whirr….sputter…whirr…" Then, nothing. Rut-roh. As we pushed the fridge away from the wall (yes, I unplugged it! We don't want another "Mom electrocuted herself on the dryer" event do we? … That's a story for another time…) I thought to myself: Didn't I just vacuum this thing out? Taking off the panel proved me all sorts of wrong. I'd never seen so much fluff and dust in one spot.
I grabbed a face mask (I'm reporting this mostly to my mother who is reading along with you and would be sure to warn me of the dangers of dust—my #1 allergy) and started cleaning it out. An interrupted hour later, plugged it back in and TADAH! Worked. I immediately wanted to put "Vacuumed under fridge" on my list and check that off. But I was too tired. So I did it mentally.
My son loves his schedule. But when Mom is down with an illness, or editing, or cleaning the fridge, he's got to adjust, just like the rest of us. It's harder for him because of his personality. I can only hope this is training him for life, learning to roll with it, learning to stay fluid. Learning to let go.
Letting go is the theme for my life these past several years. Letting go of plans and responsibilities was tough. Letting go of preconceived ideas was harder—letting go of that picture of what life was supposed to be about. However, I think there's freedom in that. At least I've found it to be so. Now my lists are more focused on relying on God for what I can get done, for where He'd like me to focus my limited energies. Some days, I erase far fewer things off that list than I'd hoped to accomplish (most days, frankly), but that's okay. I might not be moving fast, but I'm moving forward!
Read More