God Of Wonder–Thankfulness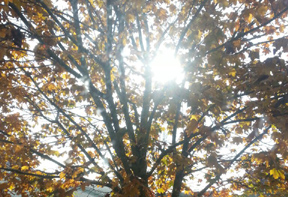 I'm always struck by the offerings of gratitude and thankfulness at this particular time of year. In the US we're readying for Thanksgiving, a day we ponder and feel thankful for all the gifts and blessings we have received in our lives. In Christian homes, there is prayer and thanksgiving to God for these gifts. This makes sense to me–being thankful in general to a non-sentient universe (as the media portrays thankfulness) always leaves me wanting.
I enjoy reading daily posts of what people are thankful for on Facebook as they take a daily census: their God, their family, their freedoms, their health, their abilities. All in all, good things. I'm also thankful for other things: struggles, obstacles, hardships, because through these things I am learning what it means to persevere. I've learned that the Lord is my strength (truly) and my shield. I have learned He is my protector, my King, my worthy Savior.
I love this time of year, when the mountains are emboldened around me turning golden, red and orange. I gaze in wonder as the sun blazes bright through the last lingering leaves on the maples outside, striking my window and filling my bedroom with the warmth of color and heat before winter arrives full-force. I open my living room window and watch the wild finches flitting from branch to branch, scrambling for seed we've left outside as they prepare for cooler temperatures. Their lilting chirping sounds full of expressions of contentment—and sometimes warnings when the scrub jays arrive unannounced—fill my spirit with sweetness.
Today, I'm thankful especially for nature, for God's fingerprints on creation that remind me of His appreciation of beauty, His authorship of our world, His mighty love for us.
Psalm 100: Make a joyful noise to the Lord, all the earth! Serve the Lord with gladness! Come into his presence with singing!Know that the Lord, he is God! It is he who made us, and we are his; we are his people, and the sheep of his pasture.Enter his gates with thanksgiving,and his courts with praise! Give thanks to him; bless his name! For the Lord is good;his steadfast love endures forever,and his faithfulness to all generations.