Here's the News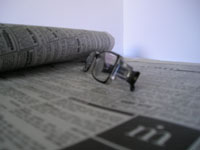 Sit on down with your cup of coffee or tea (I've got an informal poll going on over on my Facebook page here if you want to share your preference) and take a few minutes to catch up with me. Thanks!
Part One: A reader stopped me to ask if I'd gotten her message on my web page. I hadn't–and apologized. After doing some research on my web site, I've discovered that the Contact April form was defunct. It used to work, and silly me, I assumed it was still functioning! So sorry to anyone who has used that method to send me messages–I'm not ignoring you!  They are in the internet void. Needless to say, I'm none too pleased with the plugin I'd been using. The new one works fine. So, message away!
Part Two: I'm excited to announce that my next novel, The Long Haul, will be out in June 2014. Here's a bit about it:
Until she'd watched Arthur drive their big rig out of the parking lot, leaving her alone and pregnant in a diner hundreds of miles off route, Macy thought her life was going okay. Marrying an older man to escape her problems might not have been the best plan, but it was the only one she had. 
Macy longed for independence her whole life, but this wasn't what she had in mind. Now, abandoned and afraid, how will she survive? And will she ever find someone to love her for who she is—not what she can do for them?
I haven't seen the cover art as yet, but knowing my publisher as I do, I'm sure it will be fabulous!
Part Three: I'll be speaking at Newberg Christian Church's women's luncheon on who we are in Christ (touches on our expectations, hopes and dreams), and let me say, I'm deadly nervous. I do appreciate everyone's telling me it will be fine. I'll let you know if you're right after it's over! If you'd like to come make funny faces at me while I talk and share fellowship and food with a great group of ladies, join us here at noon on November 17th.
Part Four: Did you know I used to be the librarian at our church? That was in earlier, energy filled times. I do miss it–reading all those new books (love the smell of fresh ink on the printed page!) and telling folks about them. I got to thinking, I still read all those new books, and I'd love to tell you about them. So, every now and then, I'm going to be posting book recommendations and interviews with my favorite authors. I hope you'll enjoy hearing about what they are up to and pick up a new title here and there. You might even see a contest (free books!). So, keep your eyes open–and subscribe to my blog posts so you don't miss a thing!
So, do tell, what's new with you?
Many blessings!
April