You're Invited: Jasmine Book Launch and Contest!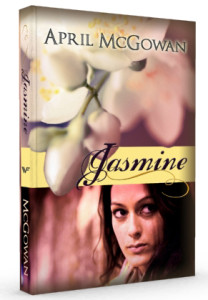 Jasmine is officially released to paperback….TODAY! I'm super excited! Are you excited?? You can order your copy from your favorite online retailer below:
Amazon HERE
BooksAMillion HERE
Barnes & Noble HERE 
AND
Please  join me in person on September 22, 2013 for my book launch and signing party. I'll also be selling books on site at that time. Part of the proceeds from my book sales will be donated to Portland Rescue Mission's Shepherd's Door and Door To Grace. Both ministries reach out to hurting homeless women and children. Two representatives from these wonderful ministries will be joining me and giving short talks.
Jasmine Novel Launch Party
September 22, 2013 From 3 p.m to 5 p.m
Newberg Christian Church
2315 Villa Rd
Newberg OR 97132 directions and map HERE
Will you help me spread the word that Jasmine is available in paperback? Please share, share, share on your Facebook, Twitter, G+, Blog, email, phone, text…um..word of mouth…tie little notes to your cat's collar, carrier pigeon….um…oh, I know! Enter the contest below to win an autographed paperback copy of Jasmine. Make sure to leave me a comment on a creative/silly/wacky way YOU would promote my novel. You never know, I might just try it!
See you at my novel launch!