Sending out an SOS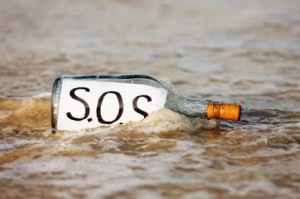 This SOS is for you! The advice coming down the pike towards professional writers is to get a privately hosted blog. That is one where you do all the set-up, handle spam, create your space, design your pages, and have more control (see how I listed all the negative stuff first?). Have I ever mentioned I'm resistant to change? I like staying where I am in my comfortable, cozy world. But, there are quite a few other changes coming along in my writing career, and all of those are pointing to my hosting my own blog as well so I can have more freedom to change what I need to later. Although I've argued against it in my head (it's a lot more work and a lot more responsibility), I've given up and I'm going for it.
We now break for a huge shout-out to my wonderful husband and co-designer, Ken (without whom none of this would be possible)! Whoo-hoo!
I'm not outlining the steps or making a how-to article (there are masses of them out there already and I'm sure I would unintentionally lead you astray). What I am doing is going begging.
You're shocked. Begging? Here's the deal: what the leaders and experts didn't tell me, amidst the glory stories and hopeful tales, was that the minute I changed my blog to private hosting, I'd lose my contacts and followers lists. And I have quite a number. In the words of Julie Andrews in The Sound of Music: Oh, help!
This is the segue to the begging part: See over there, to your left? Yes, up a bit. There's a "Subscribe by Email" box. You can't follow me via WordPress widgets anymore, and your email addresses might not have transferred correctly (you'll know…if you get this announcement in your email, no worries, don't re-subscribe). If you're getting this because I'm personally sharing it with you, or because you came across it on Facebook or some other venue, then PLEASE, PLEASE, PLEASE, I'm begging you: subscribe via email.
ALSO if you want to keep track of my book release and be in the know, please subscribe!
I don't want to lose touch with you! I'll miss you! Thanks 🙂
A word to the wise—if you think you're going at this writing thing for your profession, get set-up now, and you won't have to do what I'm doing!
By the way, do you like the new look?