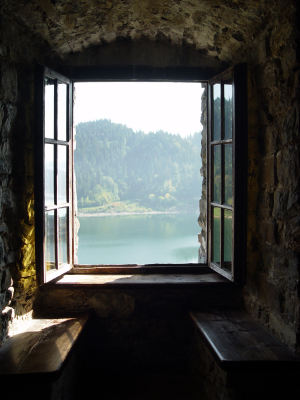 So, last week I posted about my nervousness in starting subcutaneous treatment for my CVID. Well, on Tuesday, I took the plunge (no pun intended!). I also had a lovely visit with an excellent nurse who trained me. She explained each step, and we got me numbed up for the injection sites. Before I knew it, we were hooking me up to the pump (this involves four subcutaneous needles and tubing being attached from my abdomen to the pump). Then she took my vital signs. My blood pressure is usually excellent, but on Tuesday, it was higher than normal. So was my pulse rate.
As I sat, she chatted with me and the infusion started. Every fifteen minutes the nurse took my vital signs to make sure I wasn't having a reaction to the infusion. I watched each time she jotted the numbers down. As I relaxed and realized everything was going okay, my blood pressure and pulse dropped. Before I knew it, 2 1/2 hours had gone by and I was done. The nurse gave me a grin as she wrote down the last vital check—all at very normal levels. "You're not nervous anymore, right?"
She's was right. Sometimes facing that unknown can be worse than the actual event. And I have a pretty good imagination (thus the writer in me). Unfortunately, I'm also a bit of a pessimist—so I tend to expect the worst and am usually pleased with a better outcome. I didn't have a reaction (so we put away the Epi-pen until next time), and I didn't get a headache or nausea. I did get some pretty awesome swelling though, that has finally gone down today (Friday). I understand that gets some better over time as my body will adjust to the treatment.
Something else happened today that I did not expect. For about a half-hour, I felt a bit different. By the time I caught on to what it was, the moment passed. It was what can only be described as feeling well. There was an open window of healthiness, the sun streaming in, a lightness for a period of time in which I didn't feel the groggy, achy flu-like fatigue I've had for so long. I don't know how else to describe it. Then, before I realized it for what it was, that window crashed closed, and I fell to tears.
People who are chronically ill set a new level on themselves (at least this is my experience and the experience of my friends). This is what feels okay, this is what doesn't (what passes for okay for someone chronically ill would feel quite sick by a healthy person's body). I've spent so much of this past year feeling lousy, I think I've forgotten what it feels like not to feel icky. In fact, as happens often with CVID, I've felt worse and worse, less and less able to keep up with life for the past ten years. Tired from doing easy tasks, overwhelmed by decisions, catching every cold that comes by. Some friends chalked it up to age—but it's not just that. Today, I had a window of proof.
I'm going to try, while I fight a sinus headache off tonight, to hold onto that vision, that view of wellness. Because of that window I glimpsed through today, praise God, I'm hoping for more—when frankly I was afraid to hope at all.
Ephesians 3: 20 Now to him who is able to do immeasurably more than all we ask or imagine, according to his power that is at work within us, to him be glory in the church and in Christ Jesus throughout all generations, for ever and ever! Amen. (read in context here)
Read More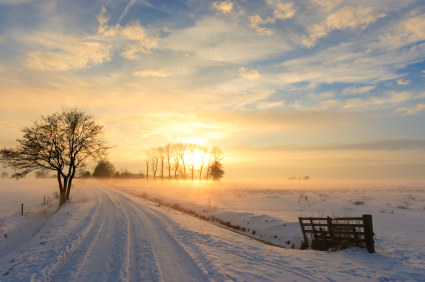 Sometimes, I find it hard to write. Some days my head is so wrapped up in my own troubles, it's hard to think clearly. I've been having such a time for the past couple weeks (thus my lagging blog).
So, here's what's up: At long last, after months of waiting and dealing with insurance companies and changing doctors and confirming diagnoses with second opinions, I'm getting ready to start treatment of my CVID (Common Variable Immunodeficiency). The intro packet from the medication company has arrived (still have to watch the how-to video), and I was just called and told my medication and pump will arrive on Friday. The last step is waiting for the nurse to call me and set up three training sessions.
It's been a struggle getting here. And now that the day is near…I find I'm filled with trepidation. This is a life-long treatment—one I'll have to do weekly, and that will cost a lot of money. Questions fill my head: what if it makes me feel worse? What if it doesn't work? What if this is the quality of my life for the rest of my life?
I'm not often led by fears. I admit I don't like the unknown. I like to know what's coming, which is probably why I'm not excited about this. Logically, I know that I should put my hope in the unchanging love and care of the Lord. But, sometimes, logical thinking doesn't help keep my emotions in line!
After joining a PIDD (Primary Immunodeficiency Disease) support group, and hearing some of their trials and challenges, I realize that God has orchestrated a lot of things in my life to get me to this point. I'm thankful I'm not sicker. I'm thankful that I live within an hour's drive of my immunologist (many folks have to drive 3+ hours to see one experienced with PIDD). I'm thankful that God has provided the money it's going to take to pay for this. I'm thankful that I've got an excellent primary care doctor after many years of searching for that right connection. I'm thankful my doctors listen to me (this is a rarity, unfortunately, for many PIDD sufferers). As the list I type continues, I'm seeing a pattern here—that God does indeed have things in hand, and that I need to rest my fears on Him instead. I'm so thankful that I can.
I'm reminded that the Lord knows I was born with this. He's known what is coming my whole life. He knew I'd grow more ill over time, knew where I needed to live to get good treatment, knew I'd need a wonderful supportive husband and kids–knew this was going to be hard. Although we aren't near our families, we've been mightily blessed with supportive, praying friends nearby who understand and are there for us. You know who you are—thank you doesn't begin to cover it. But, thank you.
When you feel afraid, how do you remind yourself of God's ongoing provision in your life? I'd love to hear from you.
Romans 8:31-39 What, then, shall we say in response to these things? If God is for us, who can be against us? He who did not spare his own Son, but gave him up for us all—how will he not also, along with him, graciously give us all things? Who will bring any charge against those whom God has chosen? It is God who justifies. Who then is the one who condemns? No one. Christ Jesus who died—more than that, who was raised to life—is at the right hand of God and is also interceding for us. Who shall separate us from the love of Christ? Shall trouble or hardship or persecution or famine or nakedness or danger or sword? As it is written:
"For your sake we face death all day long; we are considered as sheep to be slaughtered."
No, in all these things we are more than conquerors through him who loved us. For I am convinced that neither death nor life, neither angels nor demons, neither the present nor the future, nor any powers, neither height nor depth, nor anything else in all creation, will be able to separate us from the love of God that is in Christ Jesus our Lord. (read the whole passage here)
Read More