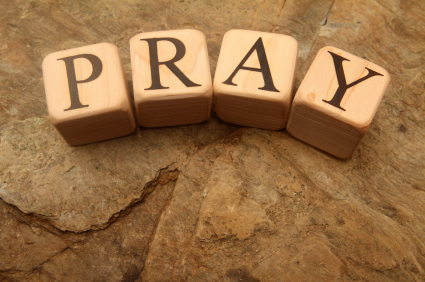 In my last blog, I posted that people with chronic illness or pain have been through the gamut of trying to find 'the thing' that will heal them and how it can be hurtful when others try and force their 'cure' on them.
Let me be clear—I'm not speaking about people that want to come alongside the hurting and help. I've had many loving suggestions from caring friends. Most of those conversations were respectful and kind. I don't know of anyone who takes offense at loving suggestions. I can tell they are loving because when I respectfully decline they say, "Okay." And the suggestions stop.
If you fall into that loving category—thank you very much. And especially, thank you for the following: The most valuable comfort in my time of illness has been the friends and family who come and sit beside me in this trial to pray. And to listen. I can't tell you how wonderful it is just to have someone listen and empathize.
Prayer. Seems simple enough. Unfortunately in our culture, it's often the last ditch effort. We are doers and fixers. You've got a problem, they've got the solution. But, when the solution doesn't work…well, you might have heard the following: "I can't do anything for you so I'll pray."
It's been said that God doesn't often change our circumstances, but He does change our hearts in those circumstances. It's so true. When I submit myself to Him, He gives me strength for that moment. I've often been in tears from exhaustion early on in the day. I've lost count of the times I've cried out and said, "God, I just need to get the laundry done, please help me." Soon after, I'll have the strength to do the laundry. Now…if you would have told me twenty years ago that I would be praying for the ability to do laundry (which I hate to do as much as the dishes), I would have laughed in your face. But today, it's a different story! Taking care of my family is part of who I am, and not being able to do rudimentary things, like laundry, wears me down mentally and spiritually.
Prayer isn't a magical incantation, and it isn't manipulation of God wherein we say just the right thing at the right time in the right way in order to make God change His mind and do what we wish. Rather, it is powerful because of the One who answers according to His good will and purpose for our lives. And that's what I desire: God's will and the strength and wisdom to endure whatever it is I'm going through.
When you offer prayer in times of trial and a listening ear, you are the hands and feet of our Lord. I'm so grateful for those around me who have been there, praying and listening as we go through our trials. Thank you!
Philippians 4:6-7 Do not be anxious about anything, but in every situation, by prayer and petition, with thanksgiving, present your requests to God. And the peace of God, which transcends all understanding, will guard your hearts and your minds in Christ Jesus. (Full text here.)
Read More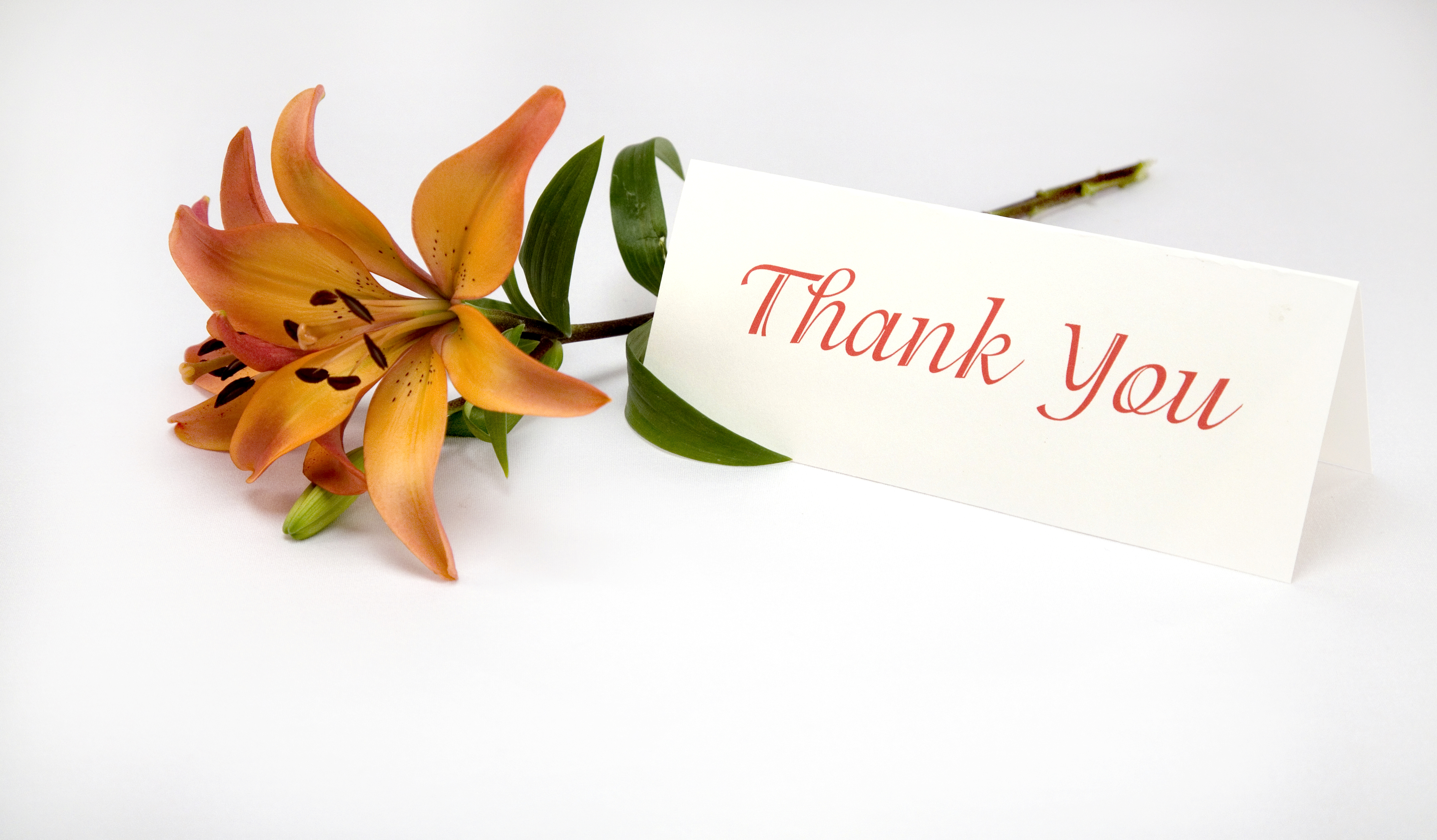 I've been thinking of something for a few weeks now, ever since someone quoted a Bible verse to me about being perfectly and wonderfully made. To the person who quoted it, it meant I should claim wellness. I think they were worried I was 'settling' for being chronically ill. I know they meant to be helpful, but it started another round of soul searching on my part. Was I doing everything in my power to be well? The answer, once again, was yes.
Most people are well-intentioned and have no idea what it's like to be on the receiving end of suggestions, even Biblical references, after they have finally come to an acceptance of their situation, whatever that may be. People who suffer from chronic pain or illness have been through the gamut of searching—so if you know someone who is in that spot, please offer prayer and friendship, but know they've been on the journey searching for an answer for a long time, and they certainly aren't settling for anything. People don't mean to, but when they insist you try this one more thing, it's like they're saying you would try their one more thing if you really wanted to get well—and if you don't try their one more thing then you are choosing sickness and pain. This is incredibly hurtful.
I've spent a lot of my life ill, and in being so, I've searched out web pages, done research, taken natural medicines, tried out tinctures and teas, changed eating habits, and took loads of supplements all the while searching for those things that would fix me. Let me warn you, it's a dangerous road to travel. Several people I've crossed paths with have turned their search into an almost religious-like passion. And some try to force their conclusions on others. There is franticness in their lives, an out of control feeling, a grasping for that thing. If you just drink this thing, or eat this thing and avoid that thing then you will have complete healing.
Other good-intentioned folks have said something akin to: "You were made in the image of God, He wants you to be well." I will say this to that: If He wanted me to be well, you can bet I would be. Right now. Immediately with no action on my part except prayer and petition. DONE. My conclusion is that it is for some reason, for His purposes I am not. Which leads me to my next point that upsets any number of people, and hopefully encourages even more: I'm okay with that. If you've been reading my blog, you know that's not an easy thing for me to say. But, it's the truth.
Just like most folks, I have a tendency to thank God for the things that make me happy, make my life easier—and I forget that God is in control of the hard things like illness ( or please insert your form of loss or suffering here). Let me assure you, God is much more interested in my spiritual being than my temporary happiness (because my circumstances are always changing). So, I need to look at those difficult things and, because I know God is loving, be thankful for those things as well. Maybe I should be thankful for those things first because it's during those hard times He draws me close, holds me up and carries me through. As Christians, we were never promised an easy ride—I'm not sure when that false teaching first arose (somewhere in the first century, I'm sure). But we are assured by His word that He never leaves us, nor forsakes us. And that is something to be truly thankful for.
Hebrews 13: 5-6 Keep your lives free from the love of money and be content with what you have, because God has said,  "Never will I leave you; never will I forsake you." So we say with confidence, "The Lord is my helper; I will not be afraid. What can mere mortals do to me? (Full text here.)
Paul, who suffered untold poverty, prison, shipwreck, illness, and pain while he lived a life passionately for our Lord shared the following:
1 Timothy 6: 17-19 Command those who are rich in this present world not to be arrogant nor to put their hope in wealth, which is so uncertain, but to put their hope in God, who richly provides us with everything for our enjoyment. Command them to do good, to be rich in good deeds, and to be generous and willing to share. In this way they will lay up treasure for themselves as a firm foundation for the coming age, so that they may take hold of the life that is truly life. (Full text here.)
Philippians 4: 12-13 I know what it is to be in need, and I know what it is to have plenty. I have learned the secret of being content in any and every situation, whether well fed or hungry, whether living in plenty or in want. I can do all this through him who gives me strength. (Full text here.)
Read More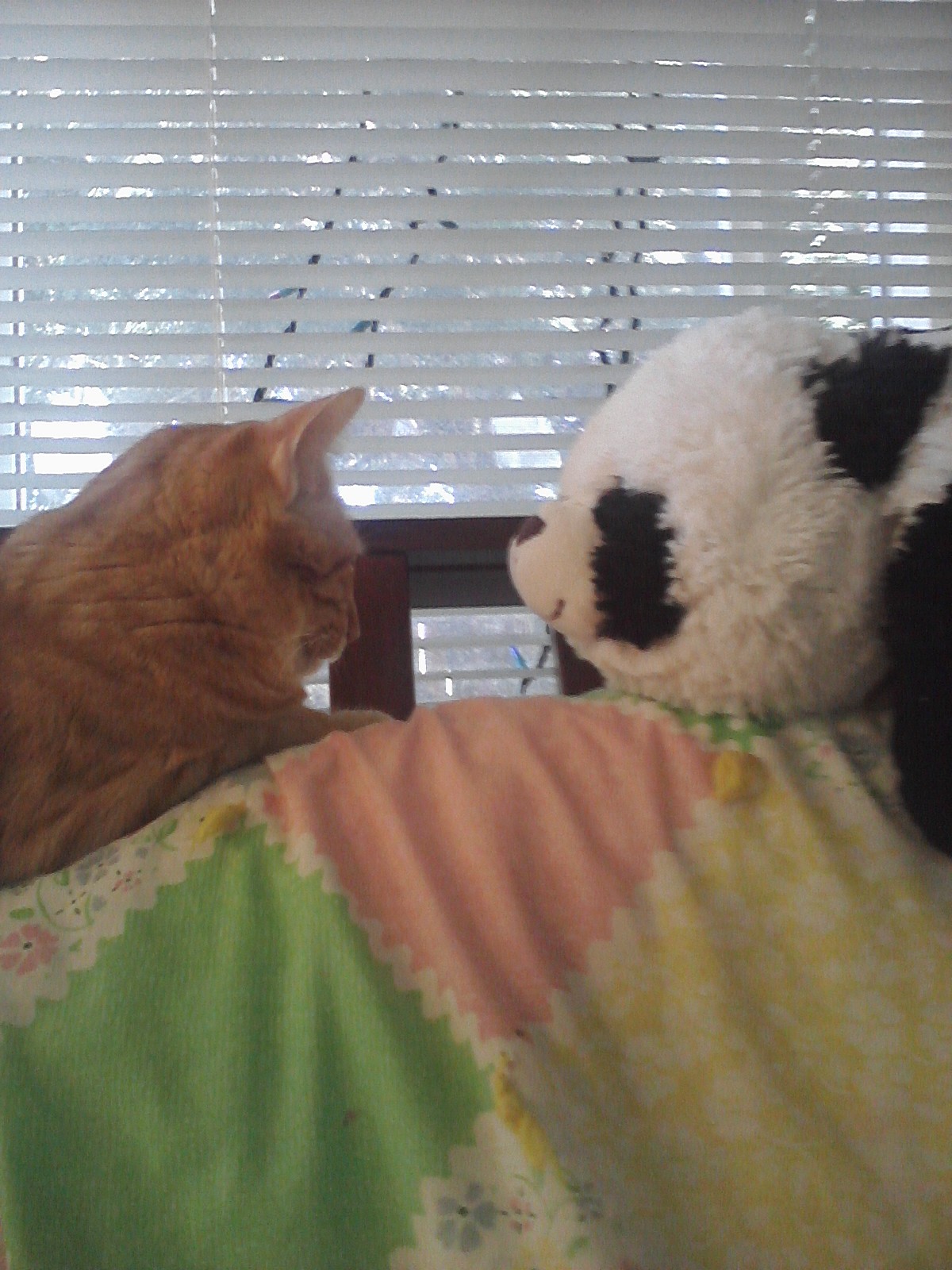 It's times like now that I'm glad I write. I can put my memories, my feelings on paper, and that gives me a bit of relief. And today, I need that relief–we had to euthanize our kitty. He'd suffered from illness for most of his life, and lived quite a long time for a kitty with feline Leukemia, although he went downhill quite fast this past weekend. He was 4 1/2 years of age.
Our Jack was a spitfire at 5 weeks, taking on our adult cat, Spookers, and winning. Spookers lost his voice after hissing at Jack so often, but he never put Jack in his place. The alpha cat (if there is such a thing) had clearly arrived. At two pounds, he'd taken over, making it clear through his actions we lived in HIS house, not the other way around. Even so, he feared non-family members—so most outsiders never got to see his fuzzy, cuddly side. But, I assure you, he had one.
We first met Jack as our family was out for a walk. A small, orange bundle of fur hopped and skipped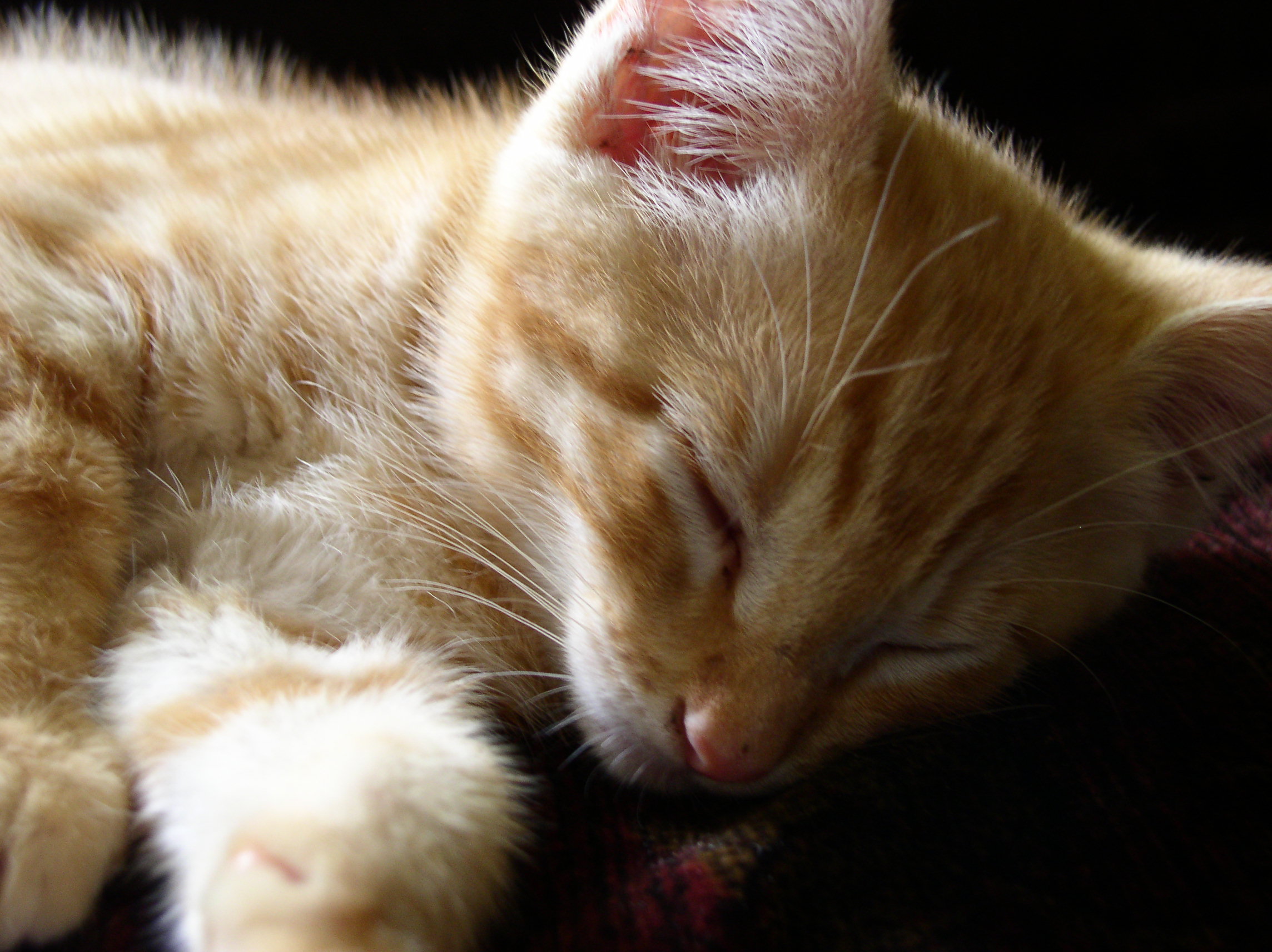 across our path. We were dismayed that no one claimed the little guy. After two weeks of advertising, we realized he'd been dumped and decided to keep him. He immediately ingratiated himself to our family through cuddles, goofiness and fun.
Partially due to his own personality, and partially due to illness, Jack was highly OCD. He had ingrained routines like walking my husband to the door every morning on his way to work and giving the scratching post a good going over. He didn't like variations on his routine. One time my husband left (Jack scratched the post) then came back inside with something he got from the car. Jack hissed at him, upset that he'd come back—Ken's role was to leave and not come back until dinner time!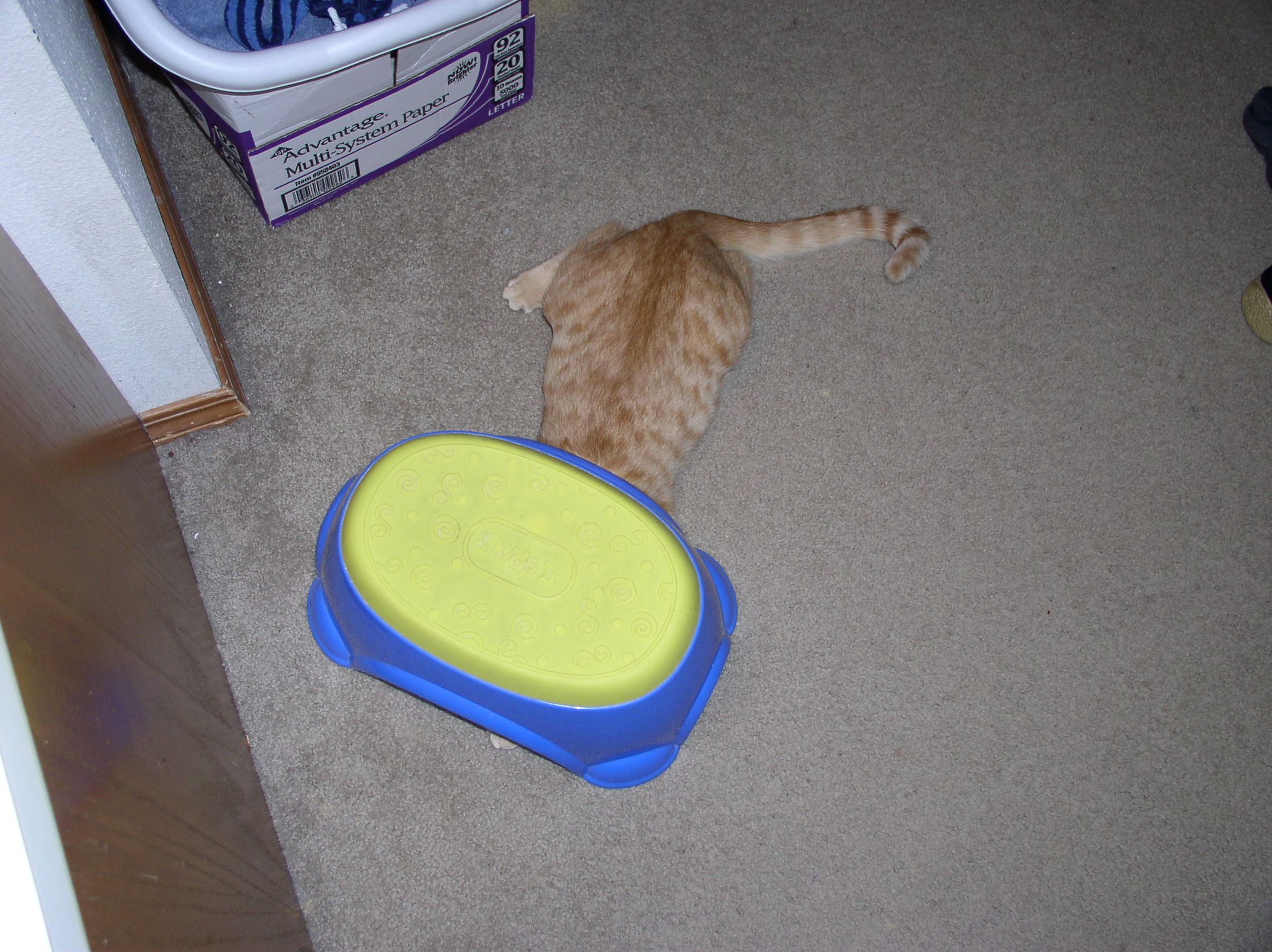 Jack hated things out of place, letting us know how unhappy it made him to have a sock left laying around. He had a great fear of slippers (even doll slippers). My kids would position slippers around the house to keep him from places he shouldn't be, away from toys they didn't want him getting hold of. He had a passion for pipe cleaners (the kids use them for art projects), and could some how sniff them out no matter how well we hid them. He loved drinking from the faucet of the tub. He would chase plastic Easter eggs around the house (only the green ones). He scampered about after tiny Lego blocks up and down the wood floors at 2AM (groan!). He enjoyed hiding under things and racing out to grab our toes. His favorite perch was on top of the entertainment center—I think he was keeping an eye on his pride (I fancy he believed himself to be a tiger). Wherever there was activity, there was Jack—sitting on our school books, climbing into grocery bags, sleeping in game box lids.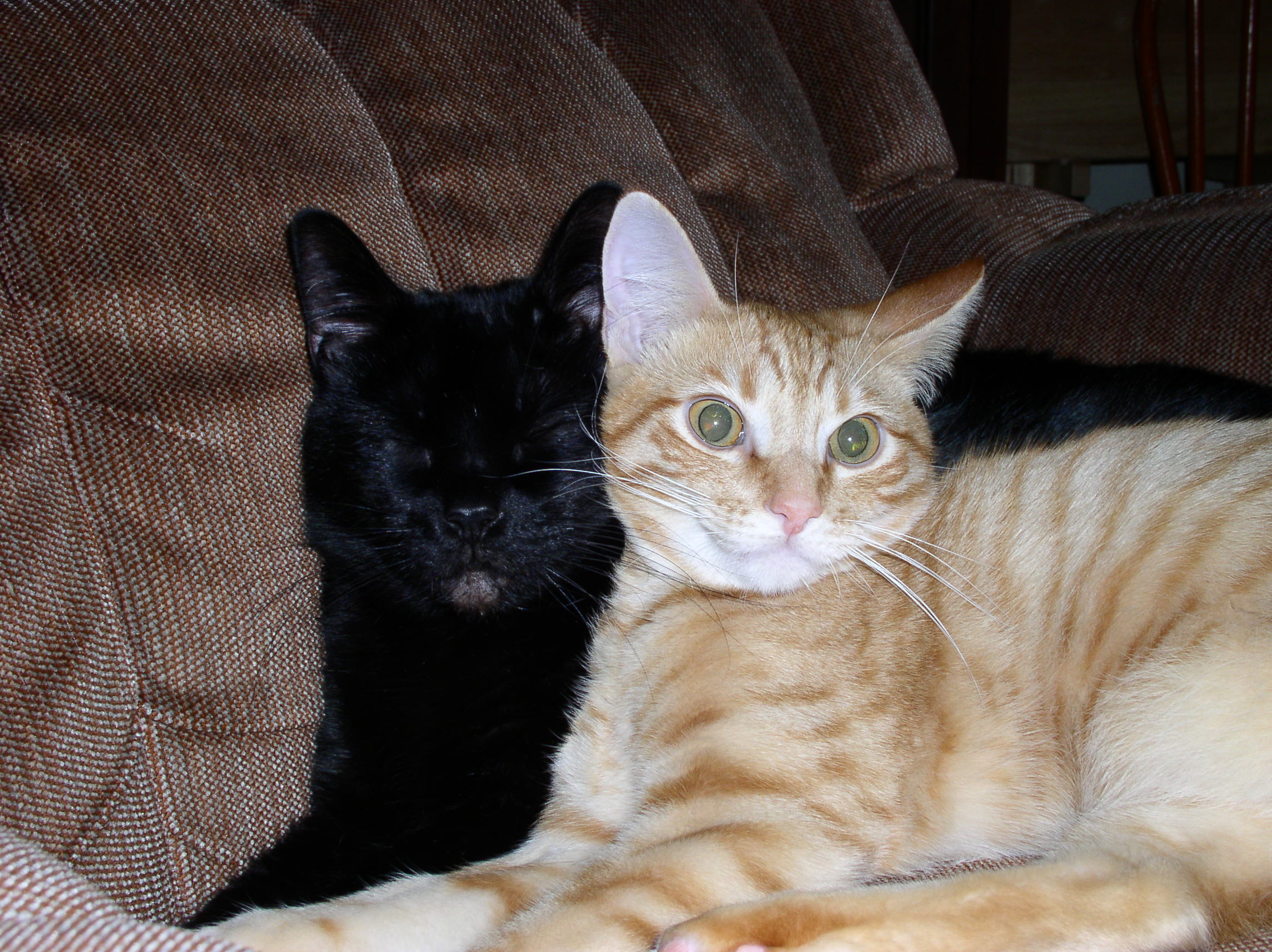 When Jack was a kitten, he loved to be pushed in the doll stroller. Even as he got too big for that, he still enjoyed being wrapped in a blanket and rocked by my daughter. He would steal bracelets, necklaces and had a soft spot for My Little Ponies (would carry them around the house by his teeth). The kids often had to build barriers around their things (remember the slippers!). I wondered when company came over if they'd think we had some odd habits or collections!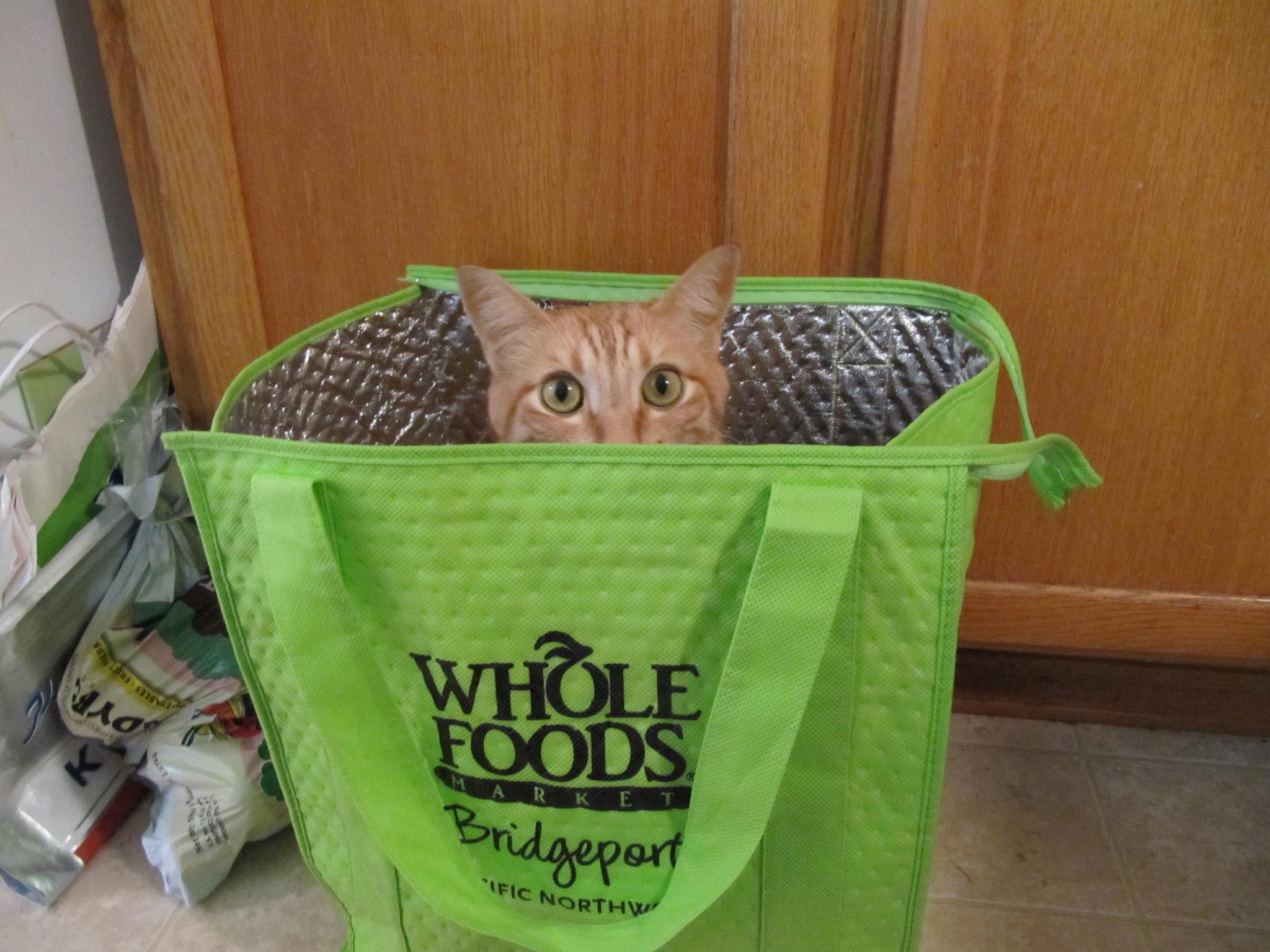 It's hard to say what I'll miss the most. Jack would often sit on a small chair in the kitchen and watch me cook. I got in the habit of telling him what I was doing. He seemed so curious and interested—much like the kids when they were younger. I'm sure if he had thumbs, he would have been quite the chef. After watching me for a bit, he would flop down and press his feet to ours, a sign of submission and love. And then, every night, at about ten, he'd climb onto my lap and purr himself into a pre-bedtime nap. He was my therapy cat. A constant companion. My cozy friend. I'm so glad God chose him for us, and I feel so privileged to have had him in my life. I'll miss him so.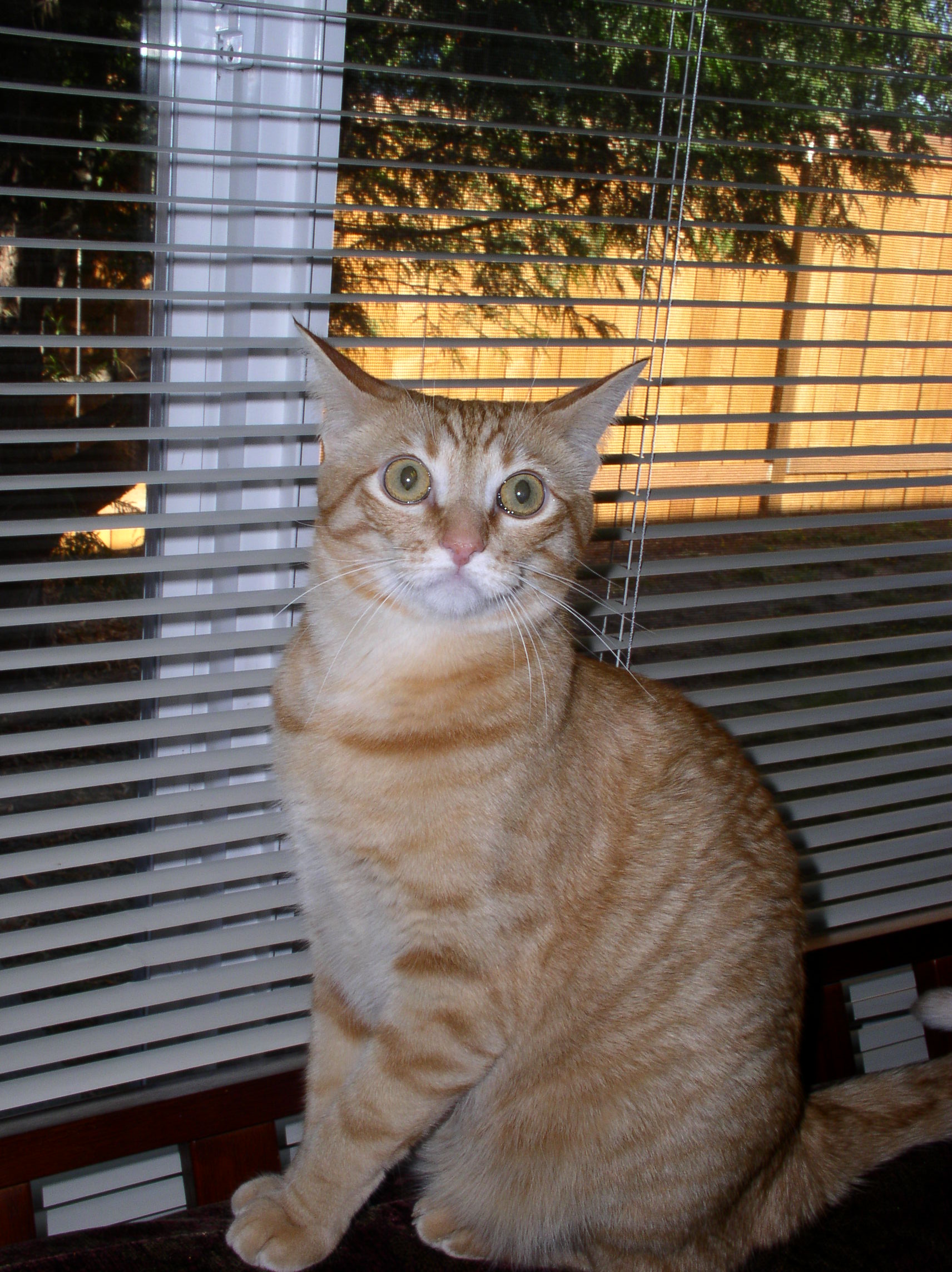 Read More