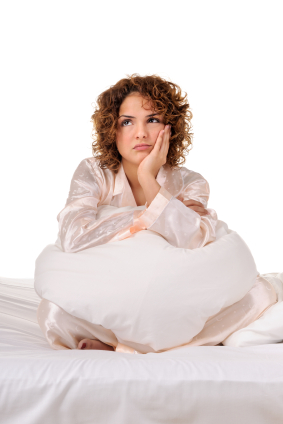 Do you ever have one of those days where you wake from a deep sleep, which should have been restful, but the dreams you had erode that restfulness away? I had one of those last night. Slept hard and long, but awoke with the strangest trepidation.
In a nutshell, my dream brought up feelings I didn't know I was having. In my dream there was a person who could do it all—and I mean all : work, take care of a home (spotless), cook entirely from scratch (grew wheat to make her own flour then proceeded to grind it and make pasta—as we are gluten free, I wasn't as jealous of this one), taught her children, made an extra income by buying up goods for cheap and selling them at a garage sale for a profit of $890 (my dreams are always very detailed, even now I have an itemized list of the things she was selling rolling about in my memory)….I think the only thing this figure was lacking was a cape and tight pants. Speaking of tight pants, she also had a killer figure. Anyway, when I woke up and realized I couldn't do even a portion of what she got accomplished I began to feel like…less.
I think that we all feel the need to do it all. Hopefully we acknowledge we really can't and let stuff go. But, sometimes those ideas sneak into our heads when we aren't looking. When we're tired, ill, or overwhelmed from stress it becomes much too clear we are at our end and aren't living up to our own expectations. Hmm…there's that word again (see previous posts).
I think I've struggled my whole life to feel like a person of value. I mean, you can know it on paper, but there's a nagging voice that says, "Do you really believe it?" As I adjust to this life of chronic illness, I'm looking more and more to the Lord for His value of my life, rather than my own. But, in times of exhaustion, relapse, what have you, those voices start wheedling in, stealing my joy—making me nothing.
So, on that note, I've got a few Bible verses I've looked up to combat the lies. Because, that's what they are, out and out lies. No matter what condition I am in, I'm of value to the Lord. If I can't get my house cleaned, He still loves me. If I don't finish a lesson of math with my kids, I'm still under His grace. If I never feel entirely well again in this life—He's got my back. He's got me. Thank God, He's got me.
The following is from one of my favorite Psalms. Read the whole thing in context here.
Psalm 139: 13-18 For you created my inmost being; you knit me together in my mother's womb. I praise you because I am fearfully and wonderfully made; your works are wonderful, I know that full well. My frame was not hidden from you when I was made in the secret place, when I was woven together in the depths of the earth. Your eyes saw my unformed body; all the days ordained for me were written in your book before one of them came to be. How precious to me are your thoughts, God! How vast is the sum of them! Were I to count them, they would outnumber the grains of sand— when I awake, I am still with you.
When I am awake, I'm still with you. AMEN.
1 John 9-10 This is how God showed his love among us: He sent his one and only Son into the world that we might live through him. This is love: not that we loved God, but that he loved us and sent his Son as an atoning sacrifice for our sins. (Full text here)
Romans 5: 6-8  You see, at just the right time, when we were still powerless, Christ died for the ungodly.  Very rarely will anyone die for a righteous person, though for a good person someone might possibly dare to die.  But God demonstrates his own love for us in this: While we were still sinners, Christ died for us. (Full text here)
I hope today that you feel the sacrificial love of Christ wrapped around you and you are insulated from the voices of nothing by the love of Him who saves.
Read More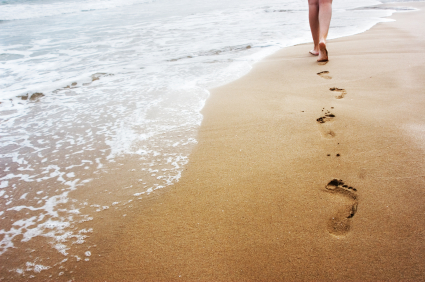 Right now, uppermost in my mind, is the beginning of our school year. We homeschool our children—have from the very beginning, and intend to go all the way through high school.
People not familiar with homeschooling usually ask me what the benefits are of schooling at home. First and foremost, it's created a bond in our family that I don't think we'd otherwise have. It's also allowed my children to not only learn about our faith, but see it lived out in our daily lives. God's definitely not just for Sundays around here. They also have opportunities to try out many different areas of focus—where as the public school system just can't afford the staff to do that. We hold a belief that God grants each of us a gift—and that gift is to be used to bring Him glory (rather than ourselves). We are blessed to see their gifts growing and encourage them in their use. My son is on his way to being a building or robotic engineer, and my daughter has a passion for drawing and working with children. I don't know how the Lord will use these gifts, but I do know that if my children are looking to Him, He will.
Every year we begin and I think to myself, "This year is going to be normal." By that I mean things will go according to schedule with no hic-ups. I don't know why I think this every year—it has never gone the way I expected. Ever. The first year we formally home-schooled I was pregnant with my second child and, unlike many other lucky mom's out there (but I'm not bitter), I spent 9 months throwing up about 9 times a day. It's rather hard to teach like that. Then the next year, we had an infant—this posed some problems. The next year, that infant was a toddler—more issues! Then my health started to go awry. Then my son's health began to challenge us. That's been a pattern for the past several years, really. Some how though, through all of this, my daughter, and then my son, learned to read, write, spell, study the Bible, history, science, grammar, vocabulary, robotics, art, and math (these are not listed in order of importance).
There's a well used verse in Christian circles: Proverbs 22:6 Start children off on the way they should go, and even when they are old they will not turn from it.  
These past nine years have held some important lessons for us all. I think all our food allergies and health challenges have brought the idea of God's providence clearly into view for my children. They are learning from a young age that God is directly involved in all aspects of our lives–and we can and do rely heavily on Him for our day to day strength.  God's word is active and alive in our lives, not just stories printed in a book. Most importantly, prayer isn't something to do when you are caught in a jam, but an ongoing conversation with our heavenly Father.
SO, what's this year going to look like? Is it going to be normal? After 9 years of doing this, I think the answer is unequivocally 'no.' However, this year, as I learn to put my health in the Lord's hands, I'm turning over every other aspect in my life to Him as well. What are my expectations of our school year going to be? We'll be putting one foot in front of the other as we all keep our eyes on Him.
Read More
Coming Up at Clash of the Titles, October 10-November 4, 2011
The first annual, Tournament of Champions!
Over a FOUR week period, SIXTEEN previous COTT champs will face-off in EIGHT different mini-Clashes.
Only ONE will take home The Laurel Award.
With Clashes, games, and prizes galore, you won't want to miss this month-long celebration!
********
Dialogue
lets your characters be heard. It's their voice; their conversation amongst themselves. It's how they tell their story. Dialogue is talk. Discussion. Arguments. Jokes. Questions and answers. Foibles. Mystery. Mesmerism. It's the muscle on the skeleton of the story.
The writer's ability to conquer natural dialogue comes out of how well we know our characters. The reader's ability to hear natural-sounding dialogue comes from the depth from which he is drawn into the story.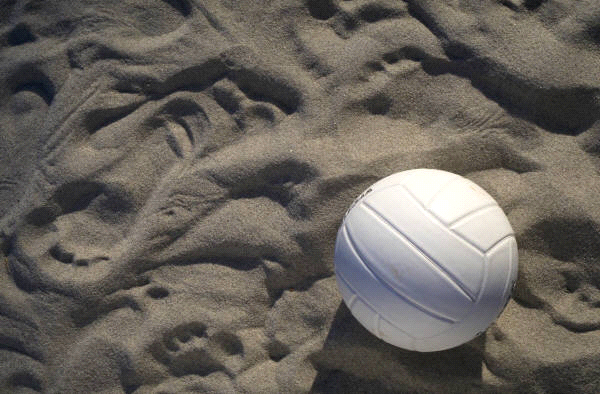 Using dialogue in a book helps readers see that characters spend time with each other for a reason, even if they're stranded on desert islands. Tom Hanks had Wilson in the move
Cast Away
, after all. Dialogue is more than internal mutterings or their revelations to the reader. It needs to be heard, not just read. The words need to translate immediately to sound in the reader's inner ear, and thus be natural, no matter the setting.
What can we deduce from these two small pieces of the excerpts in this Clash? Are you in time, in story, in the character's emotions? Can you cheer for them? Figure out exactly what will happen next, or are you eager to turn the page for more?
"Would you mind if I walked with you?"
      "As long as we're not together."
      "All right." He strode into the street and spread his arms as wide as his grin. "There. We're not together."
     "Jack!" she cried…. "Get back up here." Ruth motioned frantically. "Don't make me fix you up again."
OR
"Perhaps you cannot wait for the wedding night?"
      Her brown eyes simmered. "Why you insufferable cad!" She raised her hand to slap him.
He caught it and lifted it to his lips for a kiss, eyeing her with delight.
She studied him then released a sigh. "You tease me, sir." Snatching her hand from his, she stepped back. "But what would I expect from you?"
In a novel, talk must have a purpose. A conversation shouldn't be talk for the sake of filling time or space. Readers have only until the last page to spend with people in a book, so writers must not waste time. Dialogue is meant to reveal something useful, important to the story line—passion, motive, or confession.
Why Snappy? Characters must speak true to their nature. While snappy it might not describe the personality, it implies action, tension, perhaps a slip of the tongue or a revelation that might even surprise the character, but certainly should surprise the reader.
Clash of the Titles
hopes you are intrigued by these little snippets of story and want to find out more about the books and authors.
Stop by and you'll get that chance
! Meet the authors and leave comments to enter the drawing for a free book.
*
Lisa Lickel is a Wisconsin writer who lives with her husband in a hundred and fifty-year-old house built by a Great Lakes ship captain. Surrounded by books and dragons, she has written dozens of feature newspaper stories, magazine articles, radio theater, and several inspirational novels to date. She is also the senior editor at
Reflections in Hindsight
.
Read More