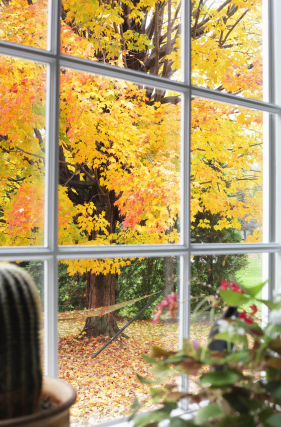 Because of chronic illness this year, I've been watching the world pass me by primarily from my window—or my computer. In doing so, I'm continually surprised when my children usher in a new season. They like to find the first day of Winter, Spring, Summer and Fall on the calendar. Pretty soon they'll flip the calendar and shout, "Happy first day of Autumn!"
I'm reminded how fast time really does go by us all. If you are out in the working world, or out at all, you notice the signs. A new crispness to the air in the morning, more dew on the car, school supplies going on sale and the changing leaves on the trees indicate Fall—even more so than the dates on the calendar changing. But, when you are primarily indoors, as I have been, you miss these signs and it feels like time is sneaking past you!
When I first started noticing that the world was passing me by, I felt frustrated and more than a little helpless. I mean, I'm a doer. I have projects. I get stuff done.  Well, now I still get stuff done–but I'm learning to delegate the projects. This takes more planning ahead. I can't just get it into my head to go organize something. I have to line up the crew to get it done. Like, the garage. You know, that place where everything you can't deal with "now" goes and waits for you…and multiplies? Usually, I head out there every couple months and attack it. But I can't do that anymore–not without risking my health. SO, today my kids and parents helped clean out the madness. It's still pretty "stacky" out there, but all the dust kitties are swept away and the broken, unnecessary things are gone.
As I mentioned in my last post, the more I let go of my own expectations and ask God what His expectations of me are, the easier I feel in my spirit and the more I am at peace with my circumstances. This isn't an easy thing to do–it takes prayer and practice. And patience. So, if like me, you are feeling caught in a down-time not of your own choosing (or perhaps a whirlwind of schedules) just remember that God knows every detail. Take some time and ask Him what He'd like to do with you while you wait for the next season to change.
Ecclesiastes 3:1-8 There is a time for everything, and a season for every activity under the heavens:  a time to be born and a time to die, a time to plant and a time to uproot, a time to kill and a time to heal, a time to tear down and a time to build, a time to weep and a time to laugh, a time to mourn and a time to dance, a time to scatter stones and a time to gather them, a time to embrace and a time to refrain from embracing, a time to search and a time to give up, a time to keep and a time to throw away, a time to tear and a time to mend, a time to be silent and a time to speak, a time to love and a time to hate, a time for war and a time for peace. (Full chapter here).
Read More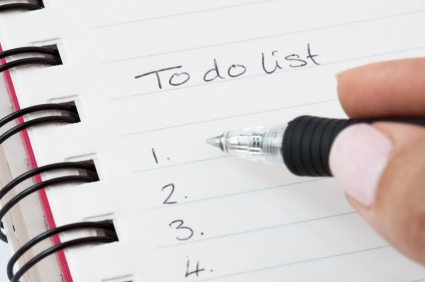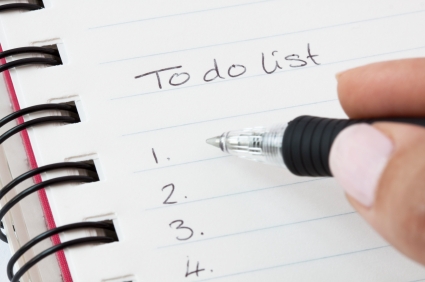 Well, as ordered by my husband, I made it to the Oregon Christian Writers' summer conference. Because of my troubled health, I had no idea at all how I would go about getting there, or walk around, or last through the day—but God is good and He supplied my need.
I didn't last out full days, but I didn't expect to. I went with the hope that I could attend a couple classes, maybe meet with some professionals in publishing, and gain some encouragement and fellowship. All those things happened, and more. This, in part, is a lesson I'm learning. You've probably heard the old adage that is somehow supposed to reduce stress:  Just let go. Or Let go and let God. Catchy bumper sticker counseling.
I have preconceived ideas about my life and how it will work all stored in my head. So far, I can tick a few things off the expectations list. I married a man who loves the Lord (check). I have two children (check). I always wanted a boy and a girl. They were to be named Lucas and Ashley (twins) and we would live in a white Victorian (cue fluttering rose petals). Achem. I DO have a girl and a boy, but those are not their names and I'm still waiting on the Victorian. I would learn to play the drums (in process, check). I would have a dog (I have two cats, one of which acts like a dog…check?). I would swim with dolphins (eh…not yet). I would be a novelist (working, working, working on that one).
I have to admit, that no where on my list are the words chronically ill.
Honestly, though, platitudes have never done a whole lot for me. Perhaps what that philosophical nugget should say is:  Let go of your expectations and hang on to God.
Usually, I'm nervous, tense, what have you, when I go to meet with the professionals who have looked over my mini-proposal and hold my fate in their hands (drama). But, do you know what? When you are as fatigued as I am, you have no energy at all left to be tense. Was I worried? No. Did I relax and have a nice time? Yep. Note to self: remember this lesson!
There's an often quoted verse in Jeremiah where God is speaking to the people of Israel. A lot of people take comfort in that God has plans for them. But, I think sometimes they forget the verse is about what God is hoping and planning for them, not what they are planning for themselves.
I've been invited to submit full proposals to a couple places. That feels nice and hopeful (although, I've been here before, so I'm not getting giddy!). We'll see what happens.
Jeremiah 29 11:14 For I know the plans I have for you," declares the LORD, "plans to prosper you and not to harm you, plans to give you hope and a future. Then you will call on me and come and pray to me, and I will listen to you. You will seek me and find me when you seek me with all your heart. I will be found by you," declares the LORD, "and will bring you back from captivity. (Read it in context here).
Read More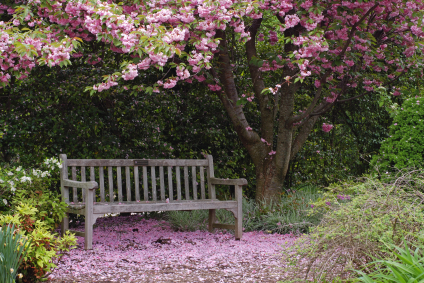 I'm getting ready to attend the Oregon Christian Writers' summer conference. It's something I wait for every year, and I'll most likely blog about all the wonderful things I've learned once it's over. Usually, the things I come back talking about have little to do with classes-but everything to do with God's encouragement and blessing (either in my life or the life of another attendee).
I'm anticipating, as I always do, hanging out with a large group of believers that all have one thing in common: passion for writing. I liken it to finding family you never knew you had, but you experience that connected feeling as soon as you meet each other's eyes. And there is no end of opportunities to encourage one another. Last summer I was very nervous before an editor meeting. As I walked into the meeting hall, a women I'd never met before complemented me on my outfit and told me how nice I looked. By the time I sat down for my meeting, I wasn't nervous at all. I never saw her again, but she made a huge impact on my self-image. You've heard of random acts of kindness–well at the OCW conference we have random acts of praying (I was going to give them an acronym…but having someone R.A.P you doesn't sound nice). When a perfect stranger stops you and prays for you and your writing, it's moving and humbling.
I've come to accept that this year is going to be different. It'll be the first time I've taken on something this big since I was diagnosed with chronic illness. I'm often fatigued, and need a nap during the day. Long walks are a challenge, and clear thinking can escape my grasp. Not to mention the long drive to and from the conference. But, my husband said, "GO", so I'm going!
If you've ever been to a conference, you know how intense they are. You attend lectures and classes, you meet and mingle and, as in my case, you pitch your book to anyone that will stand still long enough to listen (market, market, market)! It goes without saying, this takes a lot of energy—something I don't have at this time in my life.
Instead, I'm adjusting my expectations accordingly. I plan on taking an easier time of it, just relaxing and enjoying my time. I've submitted my novel proposal to a handful of publishers—I'll find out if they want to chat on next Tuesday. If they don't, then I'll have even more time on my hands to just enjoy being with other writers and visit, sit in a peaceful spot on a bench and meditate…or grab a nap in my car. (Is it bad I'm looking forward to napping in my car??).
I'll let you know how it goes!
Read More