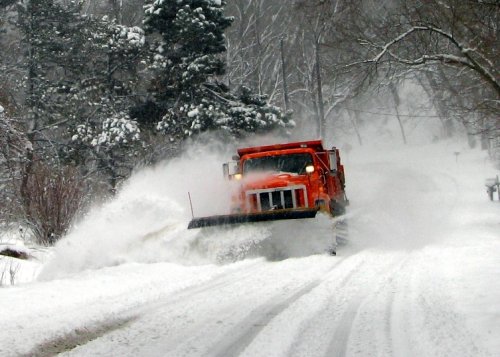 I've been going through a difficult personal trial in the past week or so—actually it might be longer come to think of it. Do you ever have one of those weeks (months, years, lives) that seems like it's just snowballing and getting more and more out of control? And it's nothing you did, necessarily, but that makes it somehow worse.
I like control. Some people look at whatever their life situation is and shrug and walk away, letting themselves get distracted by whatever comes along. I'm not one of these kinds of people. I like things to go smoothly, to be understood, and have everything kept in nice neat piles that give me peace. Quit laughing. Seriously.
So anyway, for the past week, or two, or three, there's been all these little nagging things that keep happening—that frankly, by themselves wouldn't be such a big deal. Did I mention the snowball? It's more of a snowplow right now, and the thing is, I can't see the driver—but I have a good idea who it is, and he never plays fair.
My life can be going right along find and then WHAMO. The snowplow comes along and knocks me right off track. If you've ever driven on a snowy road and been passed by a working plow, you know what I mean. All of a sudden, that clear view of the road is completely obscured, and you are just white knuckling the steering wheel, praying that God will keep you on track.
When those days come, sometimes I get so caught up gripping that steering wheel, I forget to pray about it. I forget to search His Word. When I finally get a clue, though, I'm kicking myself for forgetting that I'm not alone in the battle.
If you type in DO NOT BE DISCOURAGED into the search bar at BibleGateway, you're going to get more verses than you can count, but here are a couple that spoke to me tonight.
Joshua 1:9 Have I not commanded you? Be strong and courageous. Do not be terrified; do not be discouraged, for the LORD your God will be with you wherever you go.
Deuteronomy 31:8  The LORD himself goes before you and will be with you; he will never leave you nor forsake you. Do not be afraid; do not be discouraged.
Read More