Flotsam and Jetsam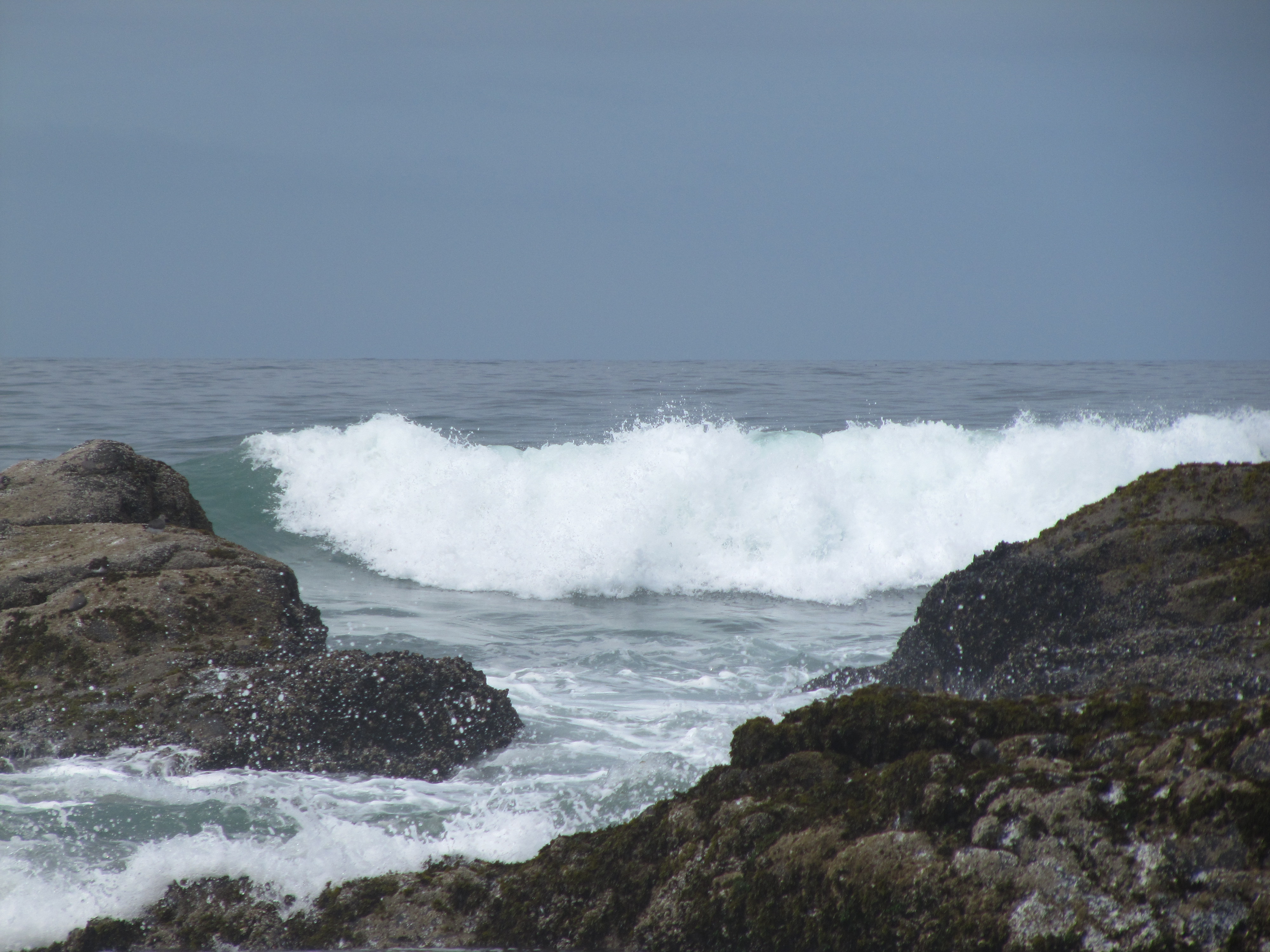 We took a recent day drive over to the coast. Even though we live within two hours of the beach, I can honestly say it's been years since I'd been there. Life so often gets in the way of planning outings. The school year is often a panicky rush from one activity to another—and summer is another big rush to catch up on all the things I didn't get done during the school year.
I think we all have a place we feel closer to God—mine is the beach. I grew up beside the ocean, first in Southern California, then Northern (the real north, way up past San Francisco). On days I couldn't think straight, I'd take my dog out to the beach and we'd walk and walk. It's a place of peace for me, even on stormy days. The feel of the salty spray from the booming waves as they crash on the shore, the damp mist hanging in the air, the sweet and sour smell of seaweed baking in the sun, the sand working its way into my shoes—even the fog—are all part of who I am.
Some people feel lonesome at the beach, and I admit I find I do too at times. It can make me feel small and insignificant in comparison to its vastness and power—like I'm part of all that flotsam and jetsam rolling in with the waves. I've felt that way about God at different times in my life. I'm always growing in my relationship with Him, and as in any relationship, we have our ups and downs. But even that insignificant feeling turns to awe when I think of the vastness of my Father. God is bigger than my imagination, and just like the ocean, I can't fit Him or His glorious ways all the way into my head.
Unlike the ocean, unpredictable in its power, I'm thankful I can know God through His Word. Even though I might feel insignificant in this world of billions of people, I know I'm significant and important to God because His Word tells me I am. He has a plan for my life, and for that, I'm truly grateful.
Psalm 57:1-2 Have mercy on me, O God, have mercy on me, for in you my soul takes refuge. I will take refuge in the shadow of your wings until the disaster has passed. I cry out to God Most High, to God, who fulfills his purpose for me.
Psalm 138:6-8  Though the LORD is on high, he looks upon the lowly, but the proud he knows from afar. Though I walk in the midst of trouble, you preserve my life; you stretch out your hand against the anger of my foes, with your right hand you save me. The LORD will fulfill his purpose for me; your love, O LORD, endures forever— do not abandon the works of your hands.
Ephesians 1:4-6 For he chose us in him before the creation of the world to be holy and blameless in his sight. In love he predestined us to be adopted as his sons through Jesus Christ, in accordance with his pleasure and will—to the praise of his glorious grace, which he has freely given us in the One he loves.