Places Part 2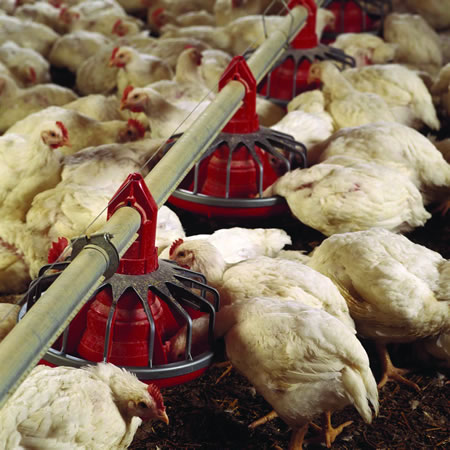 I unlocked a new piece of the puzzle with my son's allergies this week.  It's taken a long time to get this particular piece.  He's been having a flare up with his tummy lately (intestinal bleeding), and we couldn't figure out what it was.  We've been avoiding gluten for a year, and eggs and all dairy for about nine months.  We've read books and articles, but there didn't seem to be an answer.  So I've been praying that God would lead us to what might be causing this.  His biggest reaction happened around his birthday.  We'd had hot dogs (all organic, no preservatives, no nitrates, really expensive ones), and lunch meat (gluten free, dairy free).  His stomach was upset, but the ingredients listed in these were safe.  And then our local grocer was out of the regular chicken we buy.  So we switched brands to Tyson.  He then went on to have the worst reaction we've seen.  I hopped on Celiac.com web page to see if anyone else was having these problems, and several people mentioned bad reactions after eating Tyson chicken breasts, but other people were very dismissive to them, saying the chicken was gluten free, so it must have been something else.
I went to Foster Farms (our reg. brand) web page and read about their chickens.  I read that they feed their chickens corn, and sometimes the corn would turn their skin, and even feathers yellow.  Something clicked in my head.  If corn can turn their skin yellow–then it must be going throughout their system.   Like when we take vitamin B to keep away mosquitoes in the summer.  It's not like the mosquitoes bite us and then pass on the word, "she tastes bad, don't go there."  They smell the vitamins in our skin.  SO, follow me for a second, if our intestines are digesting little bits of food and sending them throughout our system, it makes sense that some of that will end up in our muscle tissue.  SO, if chickens (Tyson chicken in particular are being fed "wheat and other vegetable matter"), then some of that is going to end up on our plate.
I've discovered that a lot of animal feed contains wheat, barley, oats (that have often been contaminated by wheat), dairy and egg.  I also discovered several sites speaking to the issue and suggesting Celiac patients and autistic spectrum people  not eat animals that are on a grain diet, and to watch out for eggs and dairy because of reactions.  Not many people seem to know about this, I sure didn't.
Since we've eliminated Tyson chicken and lunch meat, his stomach has calmed down.    I'll now have to check on other animal products–another thing on our checklist, but that's okay.  He's better, and that's what is important.  I'm so thankful we've solved this part of the puzzle.
James 1:5  If any of you lacks wisdom, he should ask God, who gives generously to all without finding fault, and it will be given to him.