Places you never had to look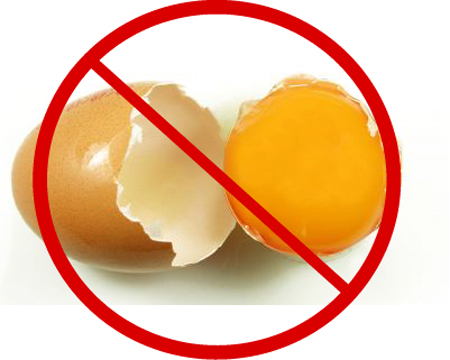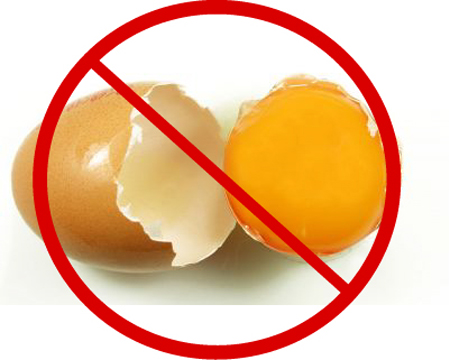 So, I recently read a book about gluten allergies, The G Free Diet by Elizabeth Hasselbeck .  Even though we've been going down this road, making our home an allergy-free domain, I was very surprised by some things she had to say.  It was well written, so if you are wondering if it's worth buying, I'd do so-if it's for you, or if you want to empathize better with someone in your family that suffers from food allergies.  But not only that, she got me looking at areas of my house I never thought to look at.  Like wooden spoons and rolling pins.  And cutting boards that have been used prior for wheat and cheese items.  And colanders–you really can't get them all the way clean.  Needless to say, we've spent some cash replacing old items with a lot of new stuff lately.
So I picked up this food packet to feed a little water pet my son recently got and read the ingredients:  made with wheat.  Crud.  My eyes snapped down to the cat food.  No, it's a grain free version…but it is made with eggs.  CRUD part two.  I occasionally say "hey, son, would you feed the cats?"  Now I always have him wash his hands–that's just healthy–but it only takes a miniscule amount to hurt him.  And if you've never looked at boy's fingernails, they get dirty just sitting still.  I mean, I never asked my daughter to go clean her fingernails, not once that I remember.  HOWEVER, my son, who might not leave the house all day, will turn up with the most disgusting gray matter under his nails.  He's like a dirt magnet.
It's a hard thing to feel like the world is out to get you.  Pantene shampoo just introduced a new line of healthy hair products made with wheat protein–their commercial made me groan.  We are discovering that it comes in soap, lotions, hair spray.  And don't lick those envelopes–that sticky glue comes from wheat.  And yesterday I learned that sugar alcohols, like sorbitol and mannitol that are found in sugar-free products whose alcohol content can be made from rye  (gluten) or corn.  So there's another label ingredient we'll have be diligent to call on.
I've felt pretty overwhelmed lately, as you can imagine.  My son is going through a flare up, and despite our diligence, we are at a loss as to what is 'getting' him.  So, I pray for peace in all circumstances.  These verses are a comfort, I hope they will be to you, too.
Psalm 116: 1-2 I love the LORD, for he heard my voice; he heard my cry for mercy. Because he turned his ear to me, I will call on him as long as I live.
Romans 8: 26-30 In the same way, the Spirit helps us in our weakness. We do not know what we ought to pray for, but the Spirit himself intercedes for us with groans that words cannot express. And he who searches our hearts knows the mind of the Spirit, because the Spirit intercedes for the saints in accordance with God's will. And we know that in all things God works for the good of those who love him, who have been called according to his purpose. For those God foreknew he also predestined to be conformed to the likeness of his Son, that he might be the firstborn among many brothers. And those he predestined, he also called; those he called, he also justified; those he justified, he also glorified.